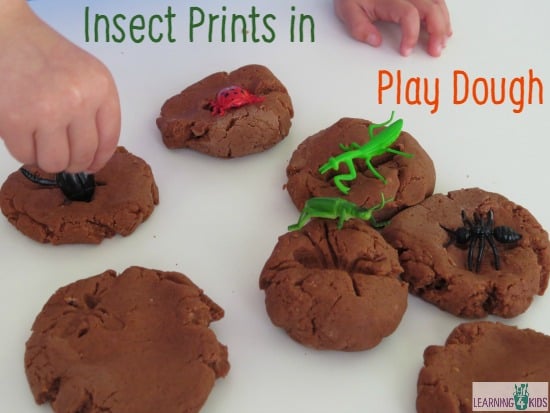 Insect Prints in Play Dough is a fun sensory and fine motor activity that children will enjoy making different patterns and fossil-like prints in play dough. It also a great activity for children who may be learning about their letters and letter sounds such as the letter Ii. 'Ii' is for insects!
For this activity we chose to make our Nutmeg Play Dough. The delicious nutmeg scent heightens the sensory experience and the sandy brown colour of the play dough imitates dirt, which I felt fitted perfectly with the theme of insects.
What you will need?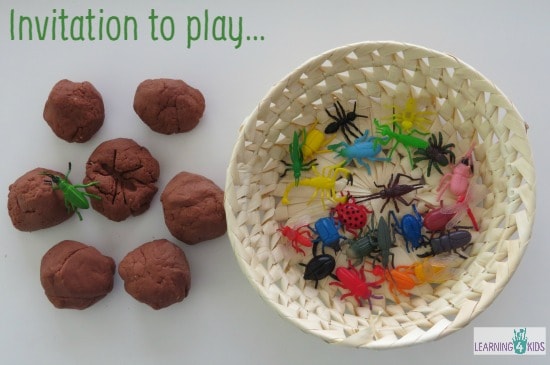 You will need Nutmeg Play Dough Recipe and insect figurines.
To set up the invitation to play, we rolled the play dough into small balls and flattened them with the palm of our hands. We found that the thicker the play dough base was, the more defined the insects prints became when we printed them into the play dough.
Let's Play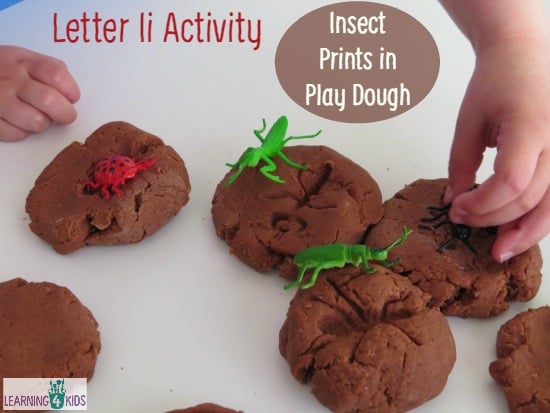 In my kindergarten classroom, we used Insect Printing in Play Dough as part of our rotational small group activities. One of the many activities we planned as part of our learning about the letter 'Ii'.
Some Ideas:
Make some insect prints in the small balls of nutmeg paly dough. Jumble up the insects used and try and match the insect to the correct insect print in the play dough.
Print the different insects into the play dough to make patterns.
Count how many legs are on each insect. Talk about the different body parts, do they have wings or antennas?
Talk about and compare the different shapes, prints and patterns each insect makes.
Let's Learn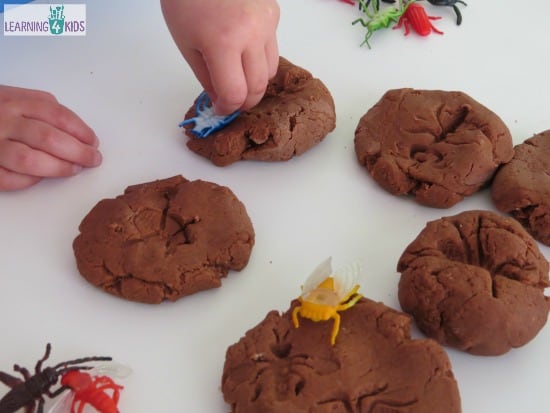 Learning Opportunities
Creativity
Fine Motor Development
Hand-Eye Coordination and Control
Cause and Effect
Concentration
Spatial awareness
Measurement and maths concepts: length, size and patterns.
Language development
Imaginative play
Find more PLAY DOUGH activities & ideas <CLICK HERE>