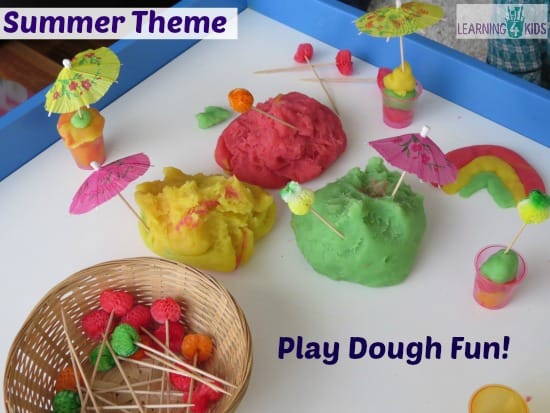 I absolutely adore the vibrant and bright colours of this jelly play dough. It is perfect for a Summer Theme Play Dough Invitation to play. The play dough is scented with lime, strawberry and pineapple and when combined create a fruity tropical summer fruit drink.
What you will need?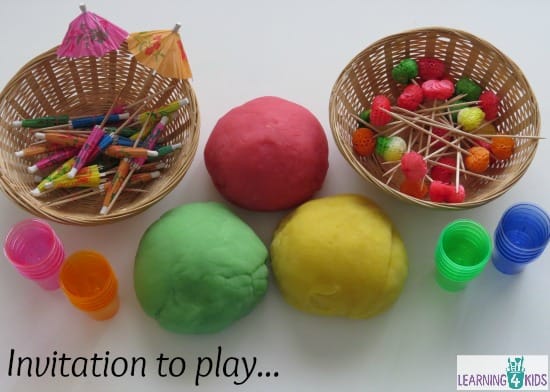 You will need decorated cocktail picks, cocktail umbrellas and colourful shot glasses (we have used plastic ones).
You will also need the Summer Scented Jelly Play Dough Recipe
Let's Play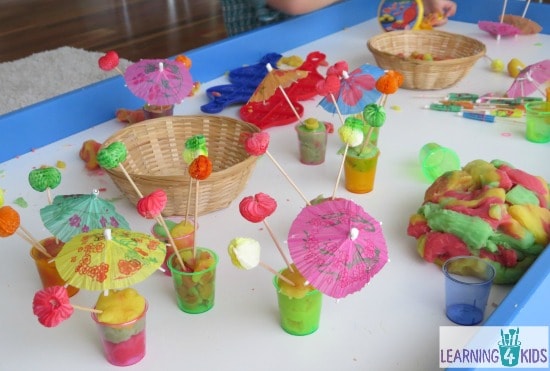 Some Ideas:
Pretend to make yummy fruity desserts and drinks.
Make prints in the play dough using the cocktail picks and other tools.
Build and create imaginatively – the ideas are endless.
Make a rainbow and other pictures using the different coloured play dough.
Let's Learn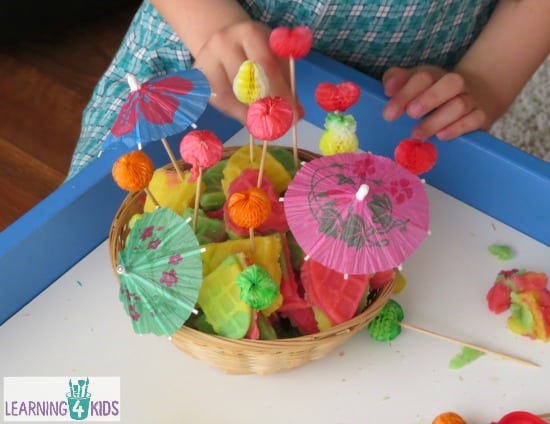 Learning Opportunities
Fine Motor Development
Hand-Eye Coordination and Control
Cause and Effect
Concentration
Spatial awareness – experimenting with shape and space
Language development
Imaginative Play
Problem solving
Find more PLAY DOUGH activities & play ideas <CLICK HERE>