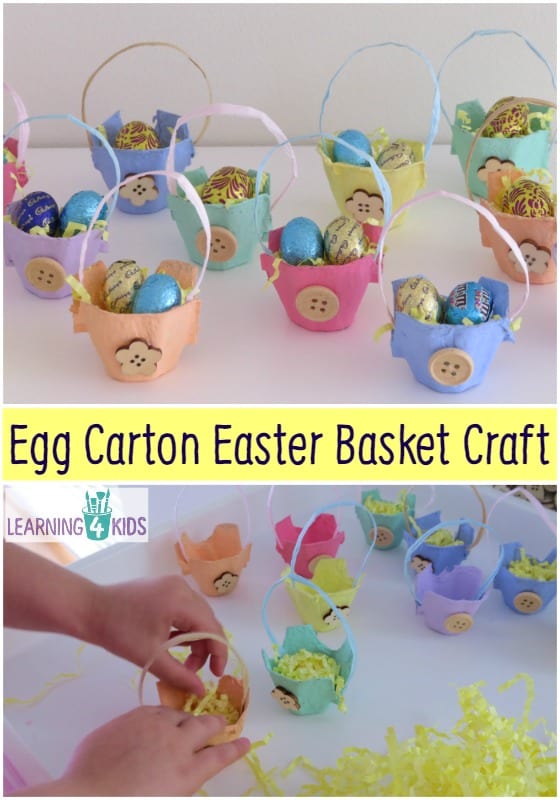 How to make Egg Carton Easter Egg Baskets?
These Egg Carton Easter Egg Baskets are just too cute and so easy to make! They make a great gift for teachers, friends and family.
Children will have fun turning a boring cardboard egg carton into these gorgeous Easter baskets.
What you will need?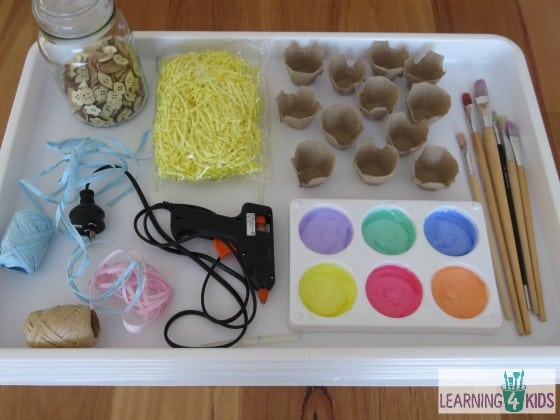 You will need an empty egg carton, string, hot glue gun or PVA craft glue, paint palette, buttons and craft straw.
You will also need coloured paints and paint brushes. We made our paint pretty pastel colours by adding coloured paint to white paint and stirring it until well combined. The pastel colours are optional; alternatively you could make bright coloured Egg Carton Easter Baskets.
Let's Play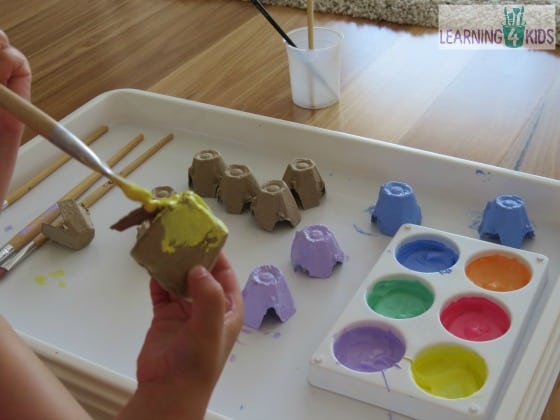 Some Ideas:
Cut the egg carton into portions.
Paint the egg carton. Tip: For little fingers we found that painting the inside of the egg shape first, followed by the outside and then the top was easiest for control.
Place the egg cartons open side down onto a tray to dry.
Let's play some more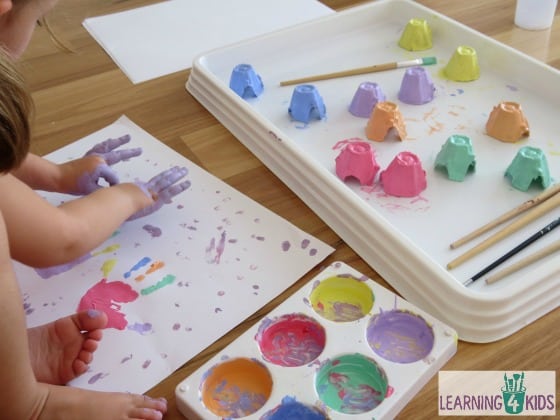 With the left over paint we got straight into some finger painting and making hand prints. It is a good distraction while we wait for the egg cartons to dry and also not to waste any left-over paints.
Final touches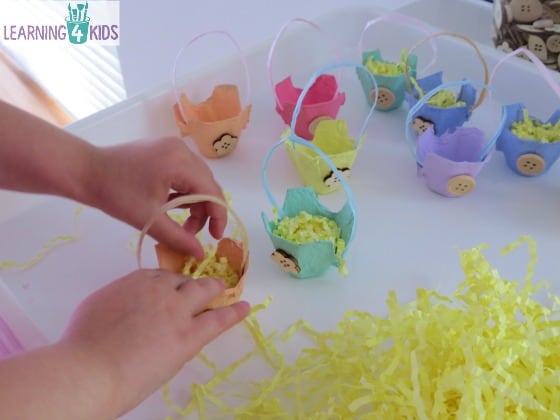 We chose to use the hot glue to stick on the buttons but a very good alternative is PVA craft glue. For this part of the activity I glued on the buttons and string while Miss 4 placed all the straw into the min Easter egg baskets. It was a team effort and a great opportunity to work collaboratively, take turns and share.
Let's Learn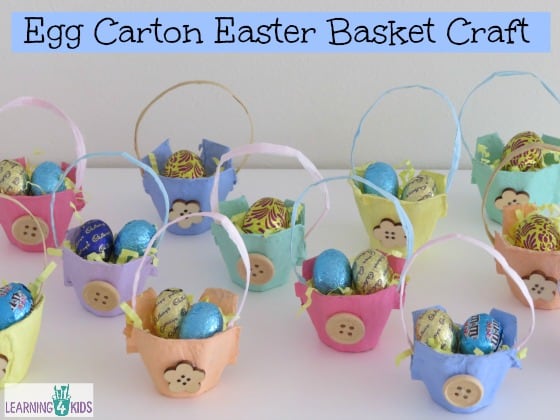 Learning Opportunities
Creativity
Fine Motor Development
Hand-Eye Coordination and Control
Concentration
Language development: communicating each stage of the activity.
Problem solving
Working collaboratively: sharing and taking turns
Sense of pride and achievement
Find more EASTER activities & play ideas <CLICK HERE>