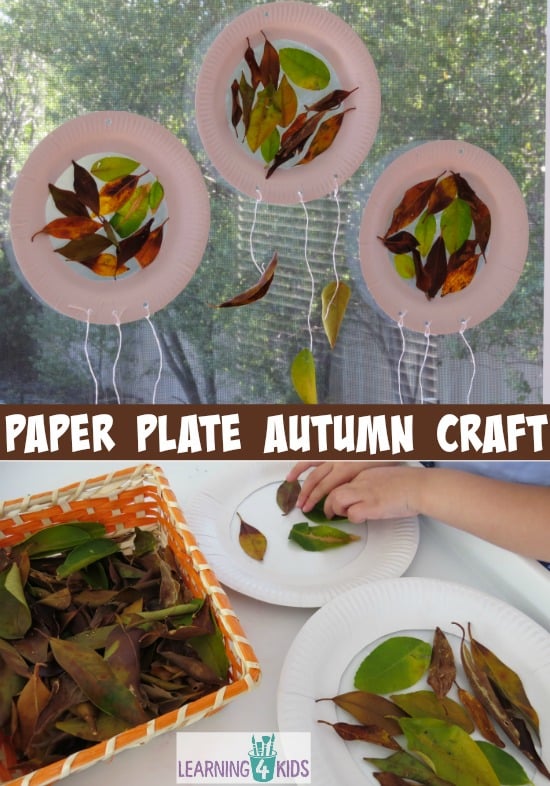 These Paper Plate Autumn Craft look so gorgeous sitting up on a window as the light filters through. They are such as simple craft to make and resemble much like a dream catcher, sun catcher and also a wind chime with the leaves dangling down.
What you will need?

You will need paper plates with the centre cut out, a stapler, hole punch, sticky tape, string, PVA craft glue, clear sticky contact (cut to fit the paper plate) and leaves. You may also paint the paper plates for extra colour.
Where to find the books?
Nature Craft Look what I did with a Leaf! By Morteza E. Sohi
Step 1: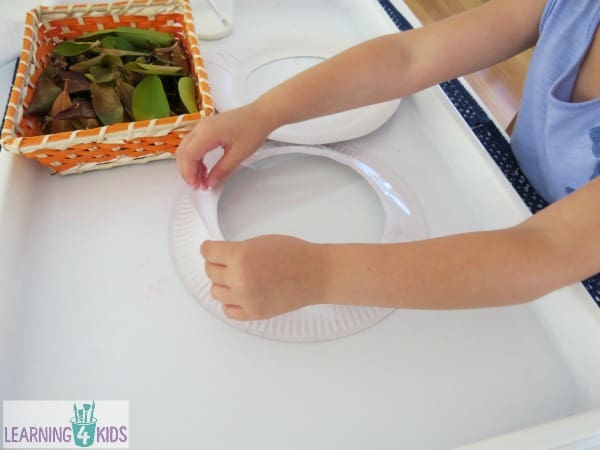 Turn the paper plate over so the flat base is facing towards you.
Unpeel the paper backing off the clear contact and place it sticky side down.
Step 2: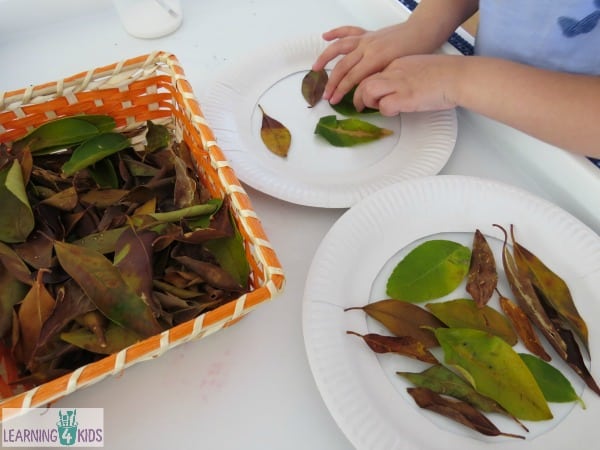 Turn the paper plate over exposing the sticky side of the contact.
Arrange the leaves and press them gently on the sticky contact.
Step 3: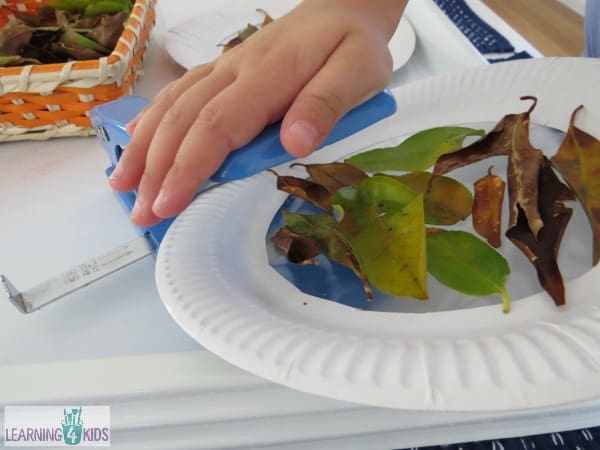 Create 3 small holes in the bottom of the paper plate, ready for tying the string.
Step 4: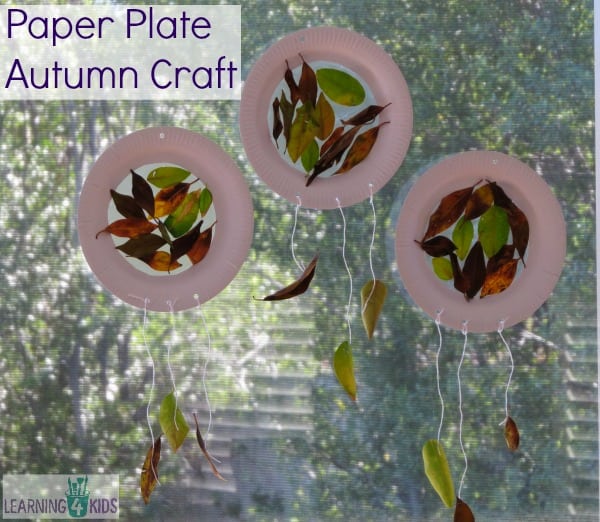 Thread and tie a piece of string to each hole.
Staple a leaf (or leaves) to each string.
Learning Opportunities
Creativity
Language development: communicating each stage of the activity.
Working collaboratively: sharing and taking turns
Sense of pride and achievement of the end product
Fine Motor Development
Hand-Eye Coordination and Control
Cause and Effect
Click here for more CRAFT activities & play ideas