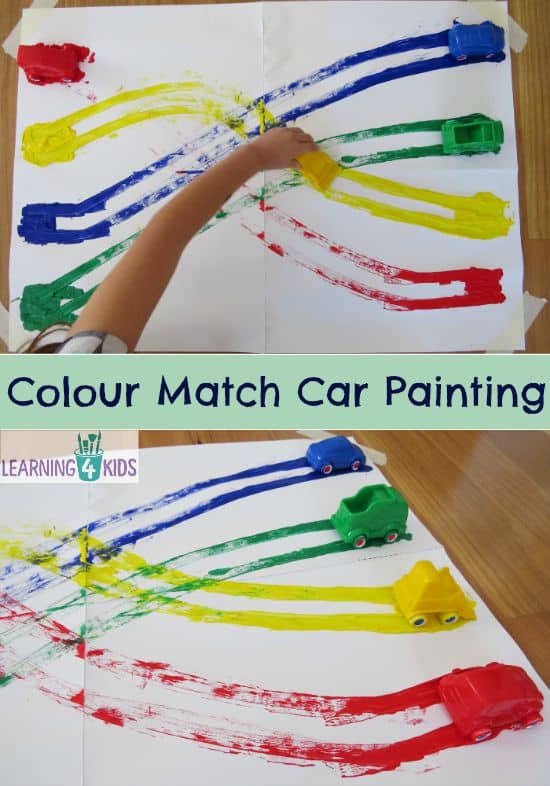 Colour Match Cars Painting is super fun activity that involves creating wheel patterns from cars with paint while matching and learning about colours. Children drive the cars through the paint towards the matching colours.
This was so much fun to do and it also reinforced our learning about mixing colour primary colours (green not included) and making new colours. When the different colours overlapped each other a new colour was formed.
What you will need?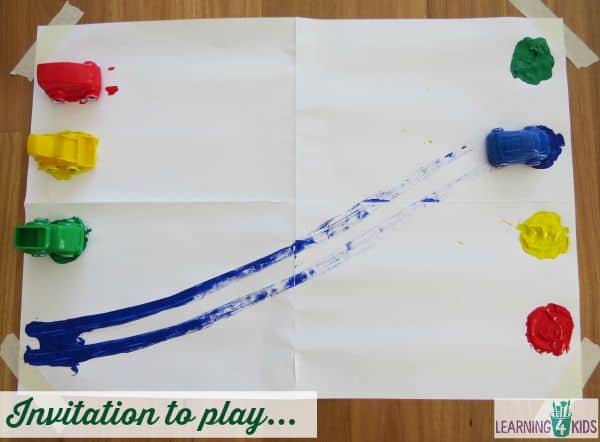 You will need paint, toy cars, a large rectangular sheet of paper and masking tape. The masking tape is to hold the paper in place so it does not move while children are painting.
Place a blob of paint on each end of the landscape paper but mix it up so that the cars need to cross each other's paths to match the colour.
Let's Play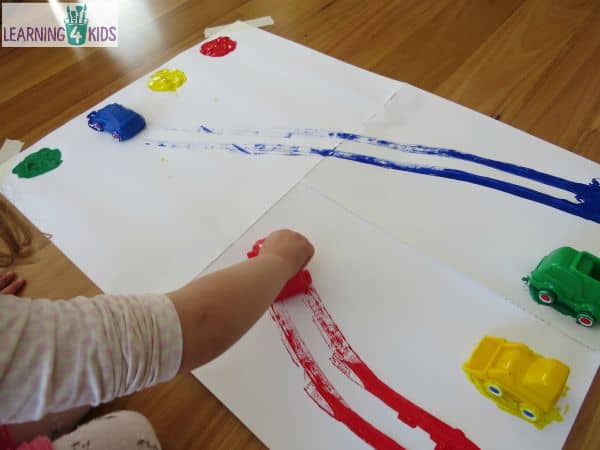 Colour Match Cars Painting involves driving the cars through the coloured wet paint towards the matching paint. For example the red car in the red paint, drives across the paper towards the red blob of paint on the other side. This is repeated for the other colours. It was a great way to reinforce the learning of colours, checking for understanding and having some fun with colours.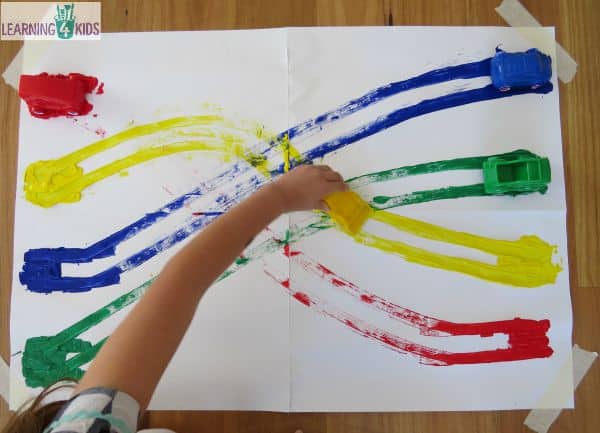 And driving back again, this time trying to stay on the tracks that have already been made. As the different colours overlap each other a new colour is formed and it a great conversation starter about mixing colours.
Let's Learn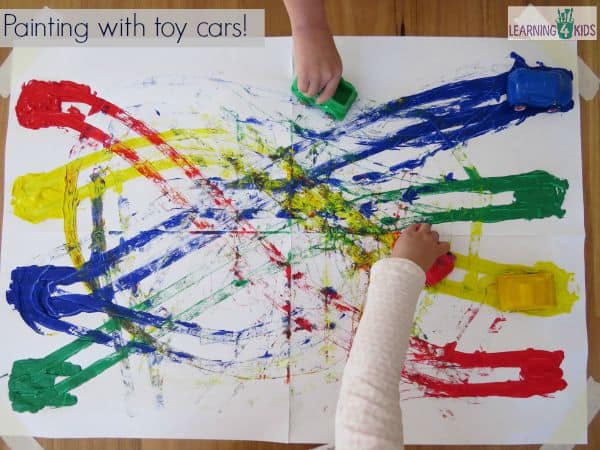 Once the colour matching activity has been completed, allow the opportunity to explore the coloured paint and cars freely.
Learning Opportunities
Fine Motor Development
Hand-Eye Coordination and Control
Cause and Effect
Colour recognition and matching colours
Spatial awareness
Language development: talking about the process and what is happening. New vocabulary.
Click here for more COLOUR activities & play ideas
Click here for more PAINT activities & play ideas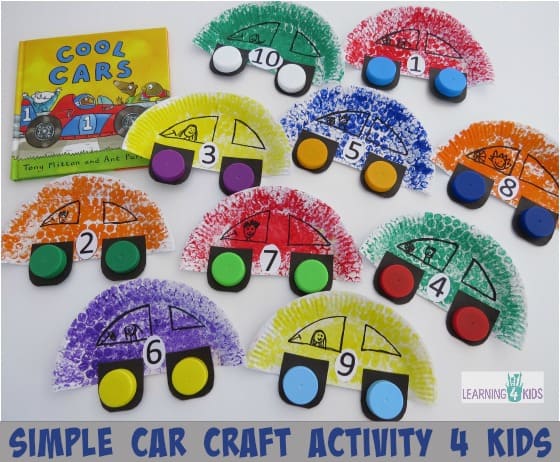 Take a look at our Car Craft Activity