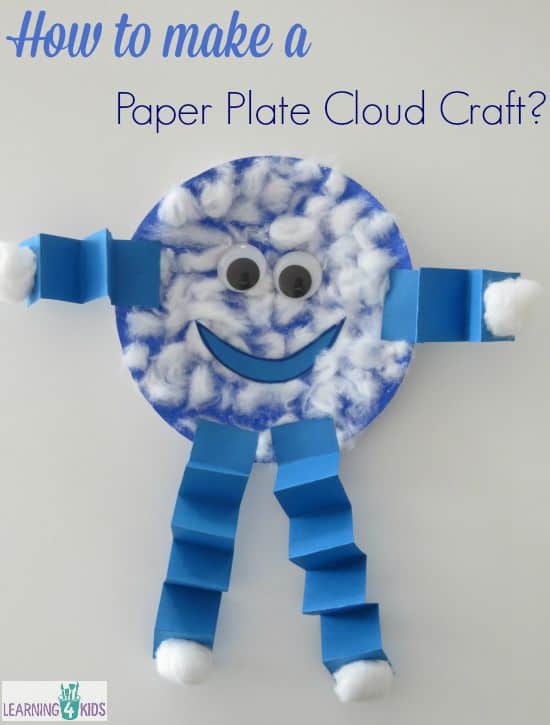 We have been doing lots of activities that have been inspired from reading the book Little Cloud by Eric Carle. Miss 5 was keen to create her very own little cloud craft and this is what we came up with, a Paper Plate Cloud Craft. It has become a character in her imaginative play experiences.
It is a great story and activity to continue the learning about the letter C. C is for Cloud Craft with Cotton wool.
The Paper Plate Cloud Craft is so simple to make using a paper plate as the main body and cotton wool to represent the clouds. It can be used as part of story telling and imaginative play experiences.
To see our cloud activities, please click here.
What you will need?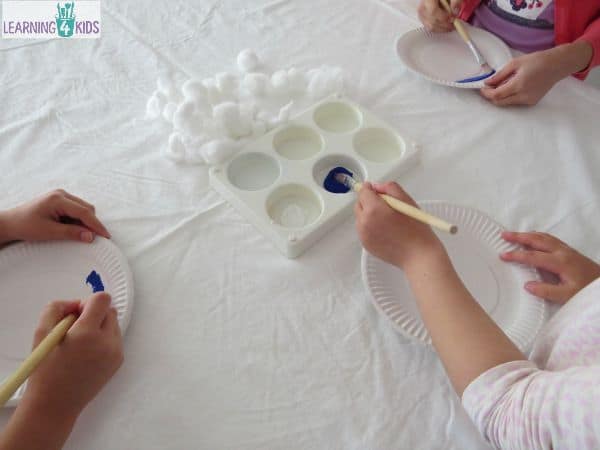 You will need blue and white paint, small paper plates (or large), paint brushes, blue paper, scissors, cotton wool balls, hot glue gun and wiggly eyes. You will also need the story Little Cloud by Eric Carle
Step 1: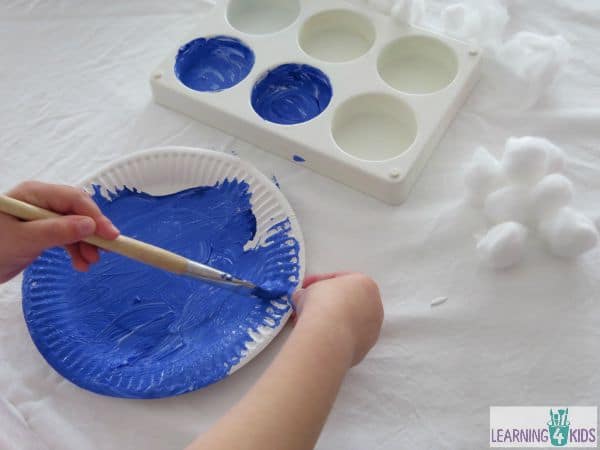 Paint the paper plate with blue and white paint.
Step 2: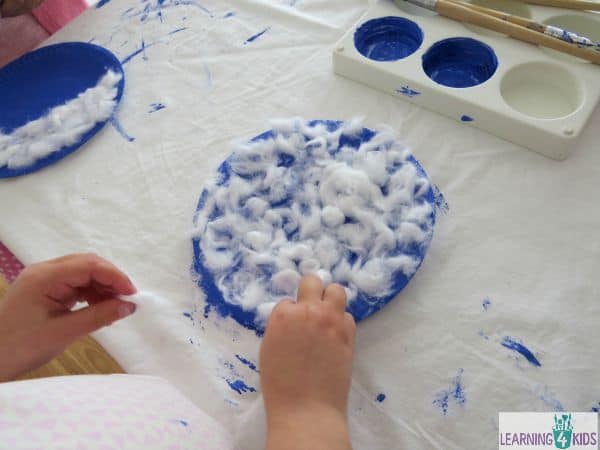 While the paint is still wet cover the paper plate with cotton wool balls.
Gently pulled on the cotton wool balls to thin them out before applying it to the wet paint.
Step 3: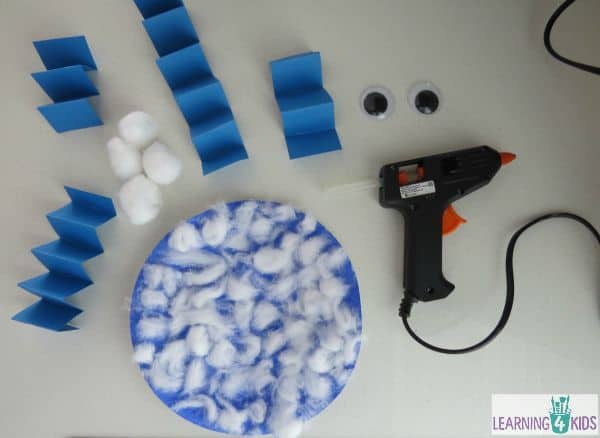 Cut 3 lengths of an A4 sheet of blue. On the third length, cut this in half to form the arms. The other two lengths will be used for the legs. With the remainder of paper, draw a large smile and cut it out.
Fold the arms and legs into a concertina pattern.
Using the hot glue, glue on the eyes, smile, arms and legs.
Lastly, glue on the cotton wool hands and feet.
**The hot glue gun should be used by a responsible adult and supervised at all times.**
Let's Learn: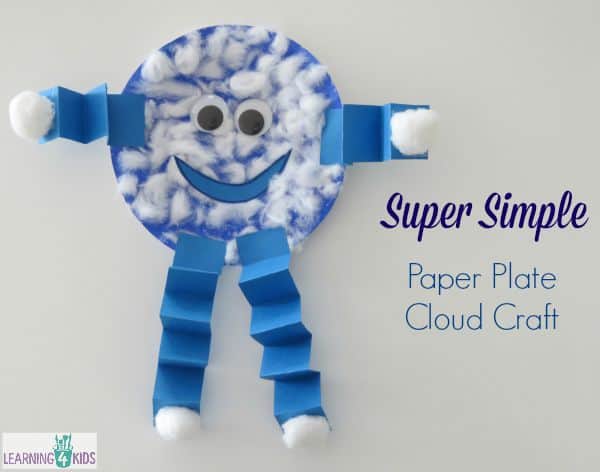 Learning Opportunities
Fine Motor Development
Hand-Eye Coordination and Control
Creativity and Imagination
Language development – talking about the process and letter C.
Click here for more CLOUD activities & play ideas
Click here for more PAPER PLATE activities & ideas