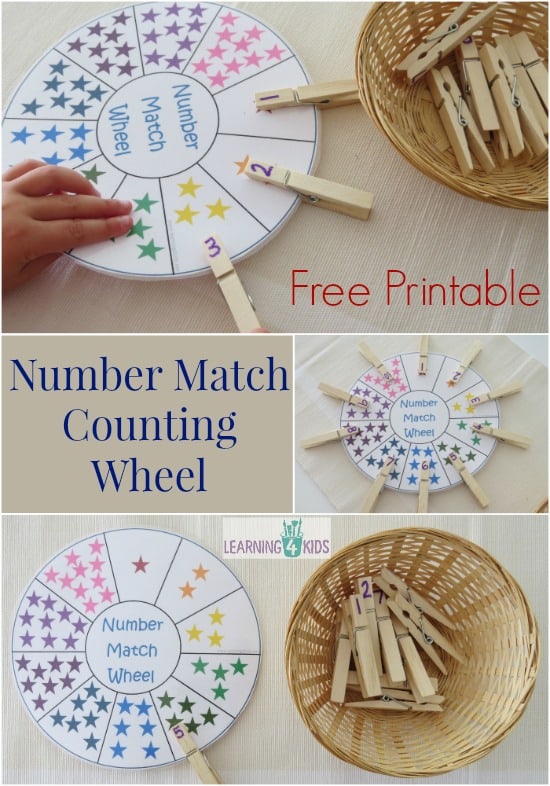 Free Printable Number Match Counting Wheel – Children will have so much fun counting out loud and matching numbered pegs in this Number Match Counting Wheel Activity.
The Free Printable Number Match Counting Wheel provides children with an opportunity to learn or reinforce their number recognition and counting from numbers 1 to 10. It is also an opportunity to develop their fine motor (pincer grip) skills.
The Number Match Counting Wheel involves counting the number of stars in each section of the wheel and matching the correct number on the peg. Then placing the peg onto that section of the wheel.
What you will need?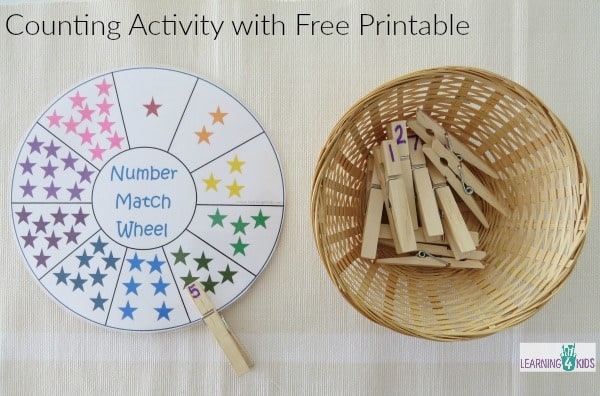 You will need 10 pegs, fine tip permanent marker pen and the Printable Number Match Counting Wheel. Laminate the number match wheel for a reusable learning tool.
Use the fine tip marker pen to write numbers 1 to 10 on each of the pegs.
Please click here to download and print: Printable Number Match Counting Wheel
Let's Play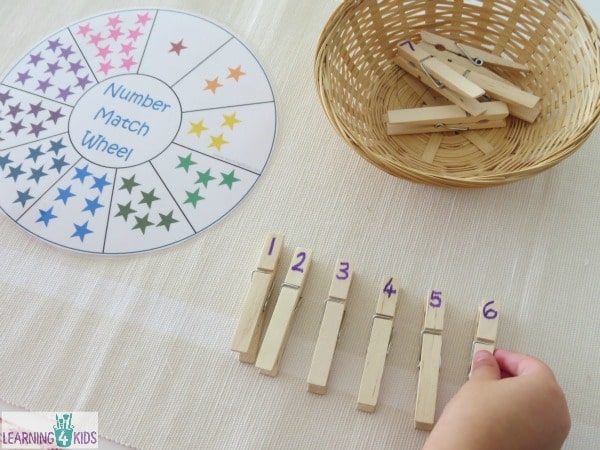 Some Ideas:
Un-jumble all the numbered pegs and sequence them in order from 1 to 10. Using a number chart for guidance. You will find a free printable number chart <here>.
Point at each number as you count them.
Without counting the stars, talk about which part of the wheel has the most stars. Which one has the least amount of stars? Talk about number ten being a bigger number (more value) than number 1.
Count the number of stars in each section on the counting wheel and place the matching numbered peg onto the section, such as the section with 3 starts, peg number '3' onto this section of the counting wheel.
When all the pegs are attached to the colour, point and count each number from 1 to 10.
Let's Learn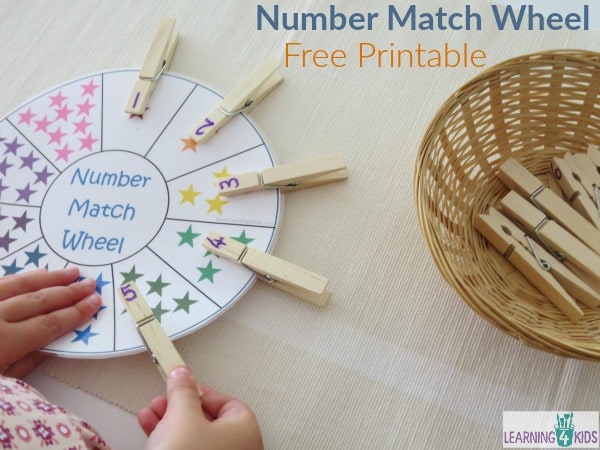 Learning Opportunities
Fine Motor Development
Hand-Eye Coordination and Control
Concentration
Language development – naming numbers.
Mathematics – counting out loud, ordering numbers and number recognition.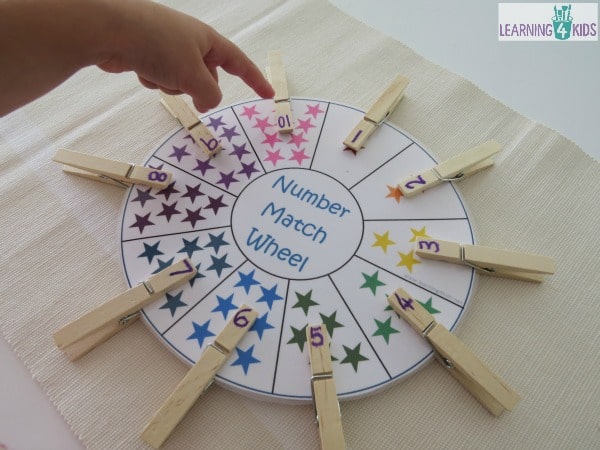 Click here for more COUNTING activities & play ideas
Click here for more NUMBER activities and play ideas
Available in our online shop:
Please click on the product names to view full product details.
Dot-to-Dot Number Rhyme Charts