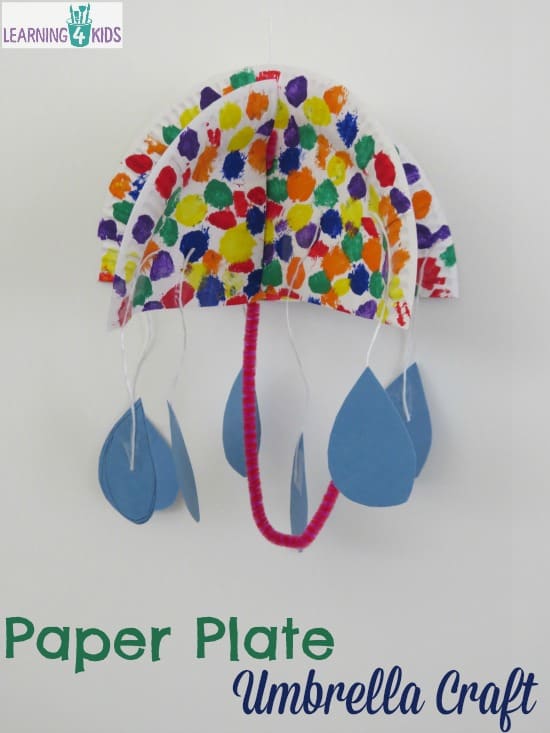 The Paper Plate Umbrella Craft was a creative activity inspired by the story Ella's Umbrellas by Jennifer Lloyd (affiliate link) and other activities we have been doing while learning about the letter U.
These Paper Plate Umbrellas will look great hanging up around a classroom, home or other educational centres.
What you will need?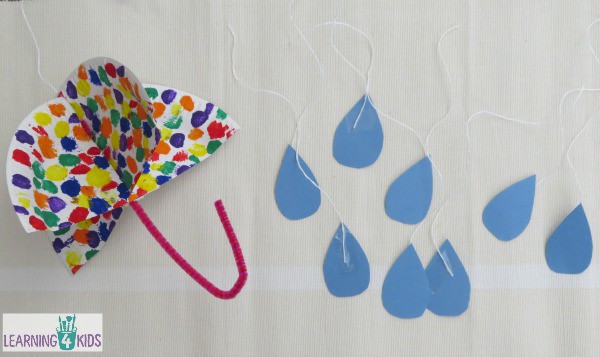 You will need a large paper plate, scissors, sticky tape or stapler, pipe cleaners, string and blue card cut into the shape of raindrops.
To decorate the umbrella (paper plate) we painted on dots with a paint brush but you may like to decorate the umbrella with other items such as stickers, glue on some pompoms, sticker dots or decorative washi tape.
Step 1: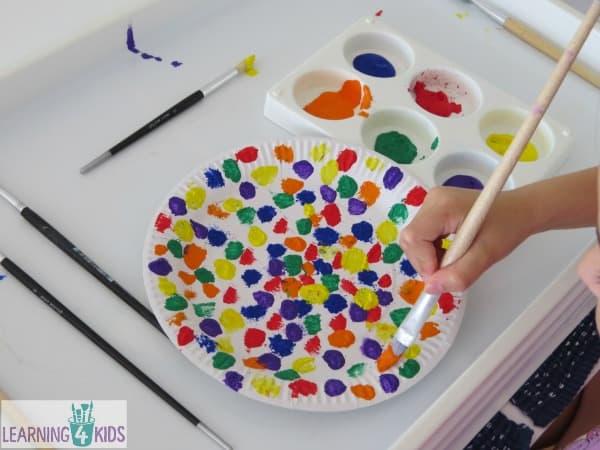 Decorate the paper plate using paint or other craft items of choice.
Allow the paper plate to dry.
Step 2: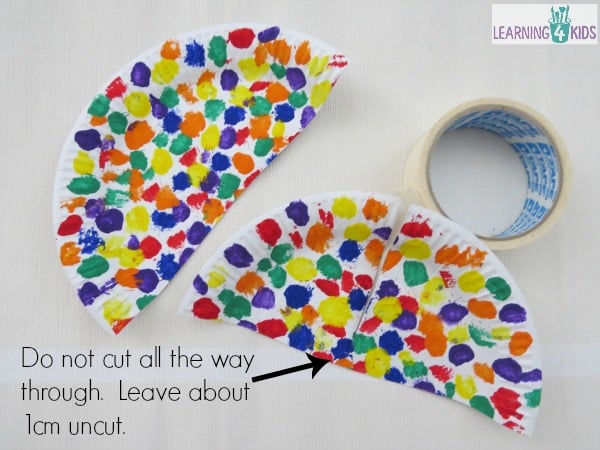 Cut the paper plate in half.
Cut one half of the plate again without cutting all the way through. Leave approx. 1cm uncut as shown in the photo.
Step 3: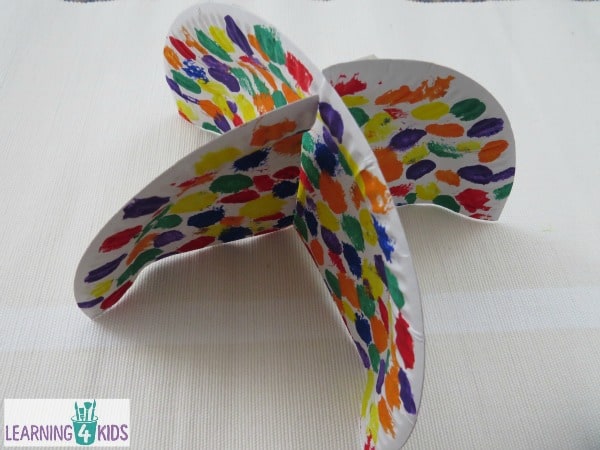 Slide the other half of the paper plate through the cut to create a 'x' or cross shape.
Fasten the paper plates together with sticky tape to stop them from moving or coming apart.
Step 4: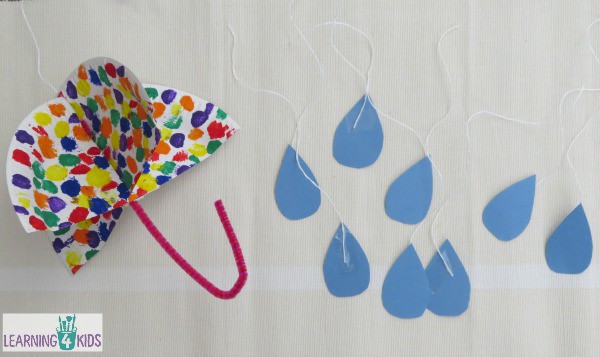 Bend the pipe cleaner to create a 'J' shape and sticky tape this to the centre of the paper plate.
Sticky tape some string to the top of the umbrella and the blue cardboard raindrops.
Fasten the raindrops evenly around the paper plate umbrella.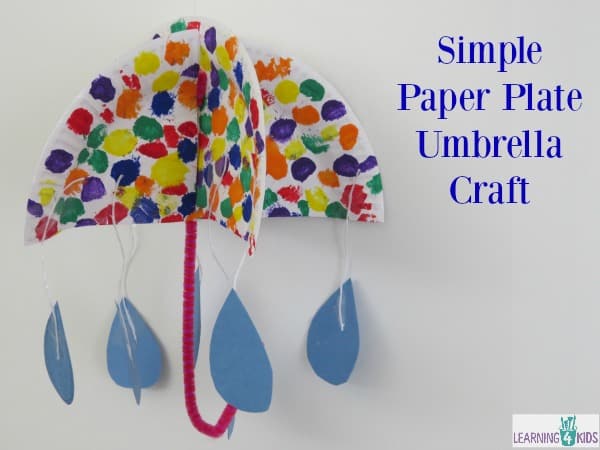 Learning Opportunities
Fine Motor Development
Hand-Eye Coordination and Control
Creativity and Imagination
Language development – talking about the process creating and letter U
Click here for more PAPER PLATE activities & play ideas
Click here for more Letter U Activities and Play Ideas
Available in our online shop:
Please click on the product names to views full product details.
Printable Alphabet Letter Tracing Mats – available in two different fonts.
Printable Counting Raindrops Maths Games