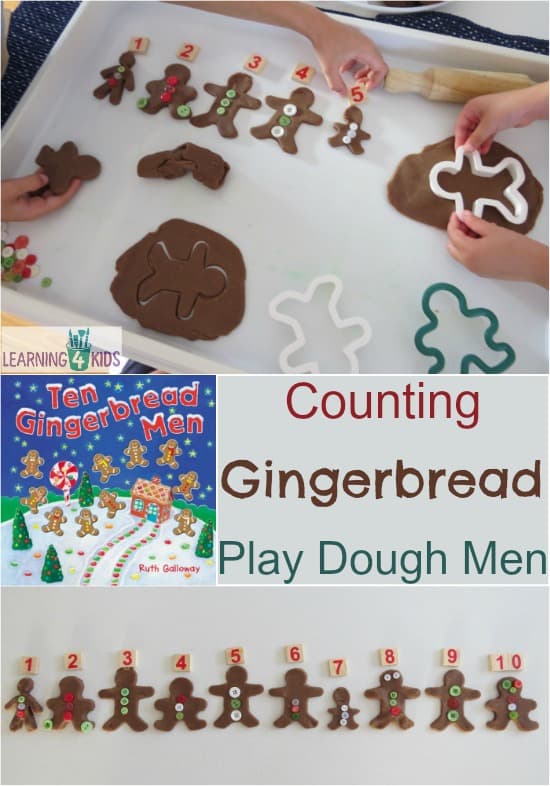 Counting Gingerbread Play Dough Men is a Christmas, play dough and counting activity all inspired by the story the story Ten Gingerbread Men by Ruth Galloway.
It provides children with the opportunity be creative and make gingerbread play dough men while reinforcing their number recognition and counting from numbers 1-10.
Children work together or independently to create 10 gingerbread play dough men and arrange them to form a number line.
What you will need?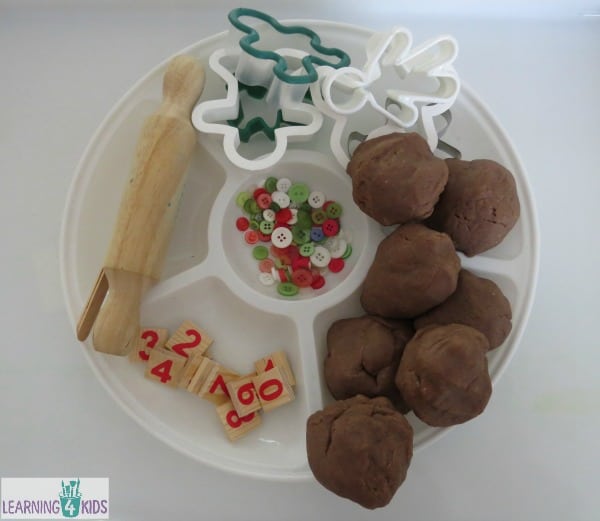 You will need, Homemade Scented Gingerbread Play Dough Recipe, assorted buttons, assorted gingerbread shaped cookie cutters, numbers and a rolling pin.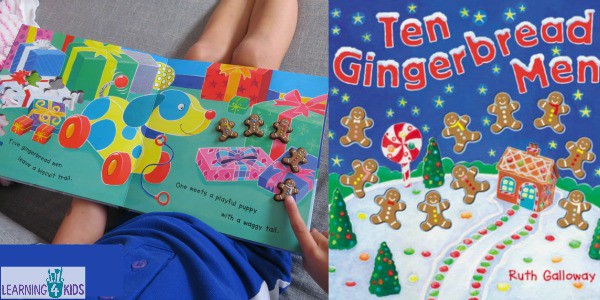 The Counting Gingerbread Play Dough Men was inspired by the book Ten Gingerbread Men by Ruth Galloway. It is a fun interactive counting book that children will enjoy.
Ten Gingerbread Men by Ruth Galloway (affiliate link)
Let's Play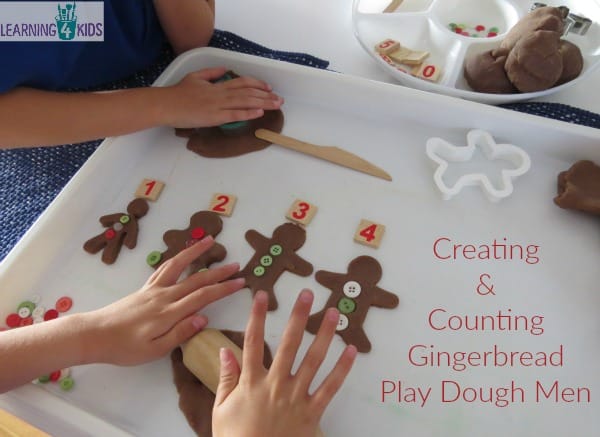 Some Ideas:
Arrange the 10 gingerbread play dough me in order from 1 to 10. Count out loud and point to each number as you count.
Sort the gingerbread play dough men into order from smallest to tallest.
Jumble up the numbers and ask your children to put them back in the correct order.
Talk about the shapes of the numbers such as number 9 has a circle and a line or number 8 has two circles. Children begin to associate shape and the name of the number. We have a printable Number Line Chart that could be used to assist with this activity <click here>
For younger children, complete this activity using only numbers 1 to 5 or 1 to 10 and add more as your child develops.
For older children this can be useful for skip counting by 2s.
Follow-on activity – make Gingerbread Man Cookies
Let's Learn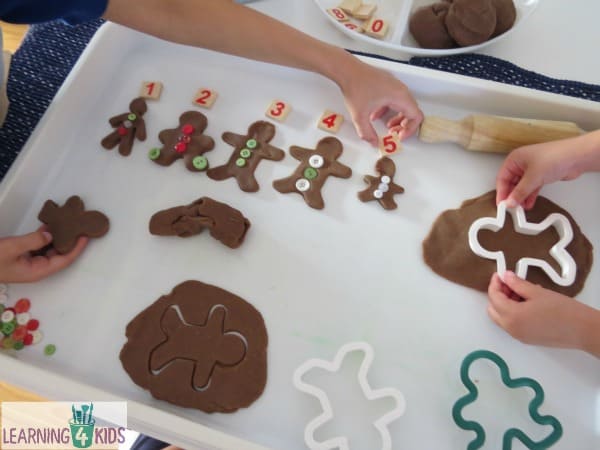 Learning Opportunities
Fine Motor Development
Hand-Eye Coordination and Control
Numeracy – counting out loud 1-10 and number recognition.
Concentration
Language development – Counting our loud and pronunciation of numbers.
Problem solving and overcoming challenges.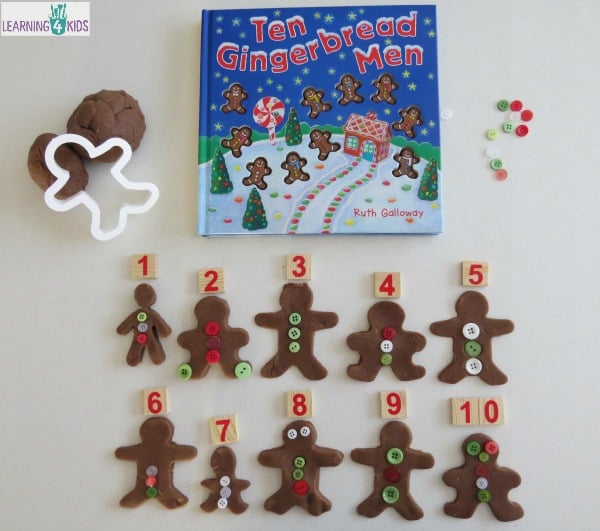 Click here for more CHRISTMAS activities & play ideas
Available in our online shop:
Please click on the product names to view full product details.
The Ultimate Christmas Printable Activity Pack– 100 pages and over 20 Numeracy and Literacy Activities