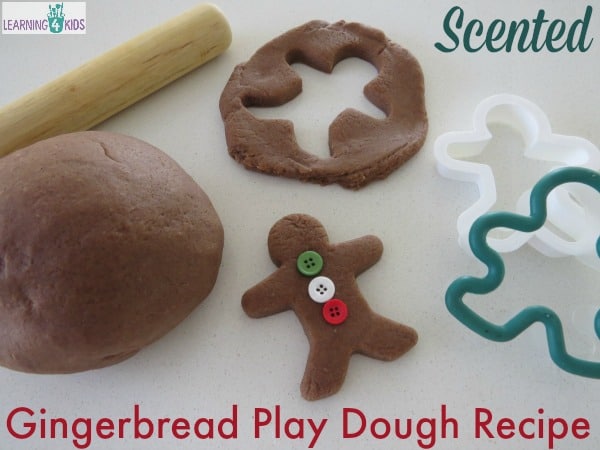 Homemade Scented Gingerbread Play Dough  is beautifully scented and coloured to mimic freshly baked gingerbread cookies.
The smell of gingerbread is generally associated with Christmas time, making this play dough recipe perfect to introduce to children around this time of the year. It would also be great to pair with the fairy-tale story about the Gingerbread Man.
The Gingerbread Play Dough Recipe is really easy and inexpensive to make and smells delightful! Kids are going to love making little gingerbread play dough men with this play dough.
What you will need?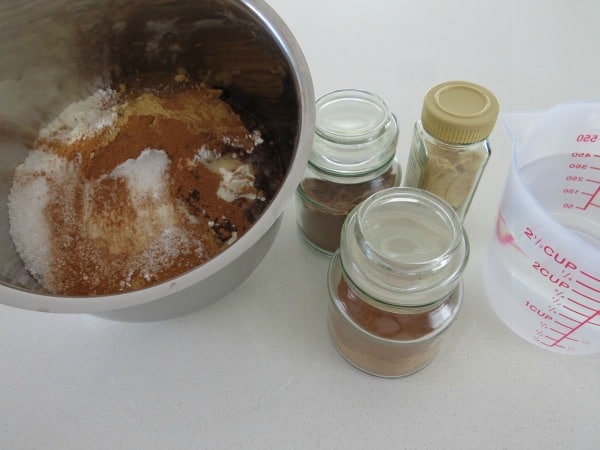 1 cup plain flour
1 Tbsp. oil
1 cup water
½ cup salt
2 tsp cream of tartar
2 Tbsp. Allspice (adds colour)
1 Tbsp. Cinnamon
1 Tbsp. Ground Ginger
Note:
Double the recipe for larger groups (4 or more children).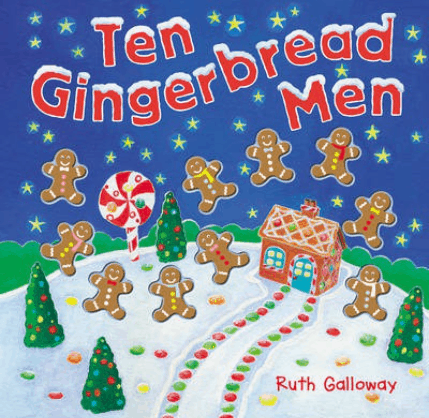 The Gingerbread Play Dough Recipe was inspired by the book Ten Gingerbread Men by Ruth Galloway. It is a fun interactive counting book that children will enjoy.
Ten Gingerbread Men by Ruth Galloway (affiliate link)
Method
Pour all dry ingredients, flour, salt, and cream of tartar, all spice, cinnamon and ground ginger together in a saucepan.
Add water and oil to dry ingredients.
I use a whisk before heating as I find this helps remove the lumps and blends the ingredients well.
Cook over medium heat constantly stirring until it becomes a thick blob.
Then turn out onto a clean surface and knead into a smooth ball. Be careful the play dough will be very hot!
Use a little bit of flour if the play dough is sticky.
Store in a plastic zip lock bag or air tight container.
Other Christmas Play dough Ideas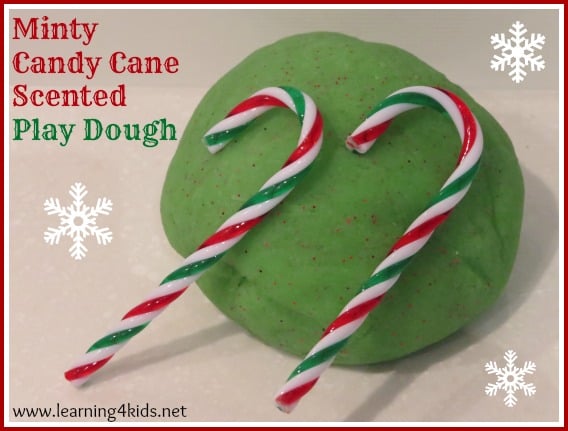 Minty Candy Cane Play Dough Recipe
Click here for more PLAYDOUGH RECIPES
Click here for more CHRISTMAS activities & play ideas
Available in our online shop:
Please click on the product name to view full product details.
The Ultimate Christmas Printable Activity Pack – 100 pages and over 20 re-usable activities.