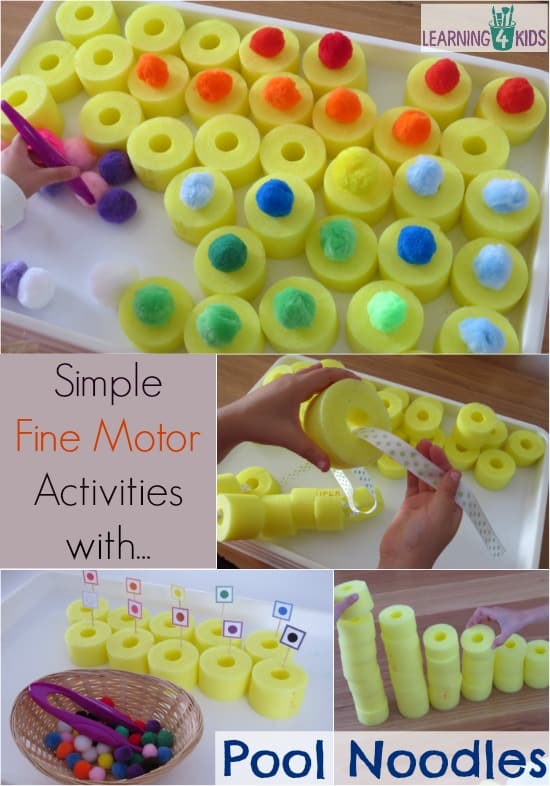 Pool Noodle Activities Fine Motor are so much fun to play with! When they are cut up into smaller portions they make a great learning tool and toy for many play experiences and opportunities.
Today I have shared 4 play ideas that can be completed using pool noodles. These activities provide children with the opportunity to develop their fine motor skills, coordination, colour recognition, vocabulary and other numeracy skills. Most importantly they will have so much fun!
Matching Colours with Pool Noodles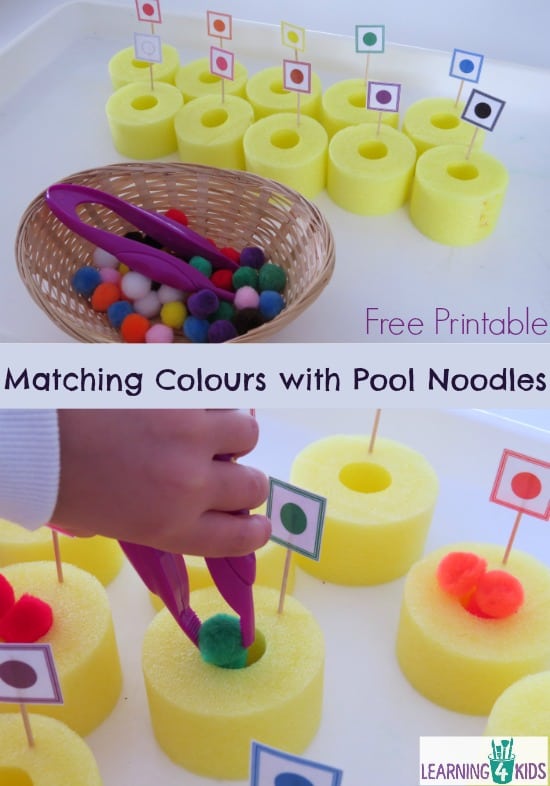 Matching Colours with Pool Noodles involves picking up different coloured pompoms with tweezers (or small tongs) and placing them into the matching hole of the pool noodle.
This activity can also be completed using fingers as children are still performing the pincer grasp to pick up the pompoms and are coordinating their actions to place them into the matching pool noodle.
The small coloured labels are a free printable that I have cut out and sticky taped to a toothpick.
Click here to download and print: Printable Coloured Dots for Tooth Picks
Threading Pool Noodles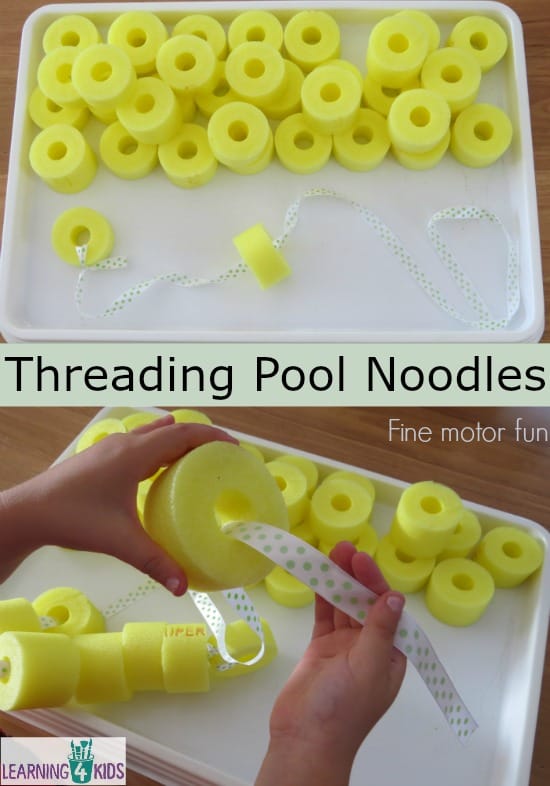 Threading activities are brilliant for providing opportunities to develop fine motor and coordination skills. Threading Pool Noodles is an 'enlarged' or 'supersized' version of other threading activities.
For this activity I used a long and thick ribbon for threading and tied one portion of the pool noodle to the end. This acts as a stopper and prevents the other pool noodles from falling off as the child is threading them on.
Balancing Pompoms with Pool Noodles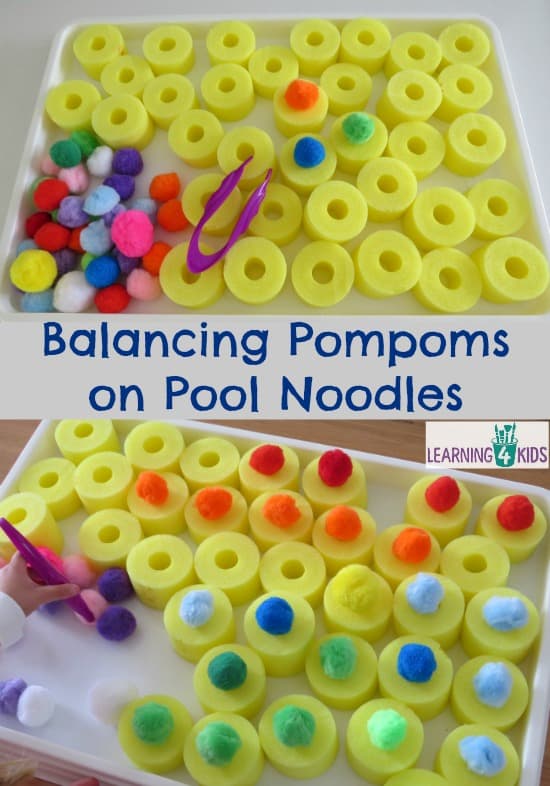 Balancing Pompoms on Pool Noodles is very similar to the Matching Coloured Pompoms activity mentioned earlier but this time using larger pompoms. The larger pompoms do not fit inside the hole of the pool noodle and the child is required to try and balance the pompoms without them falling.
The challenge to try and make the pompoms balance is very exciting for children and they will have so much fun completing this activity.
Construction with Pool Noodles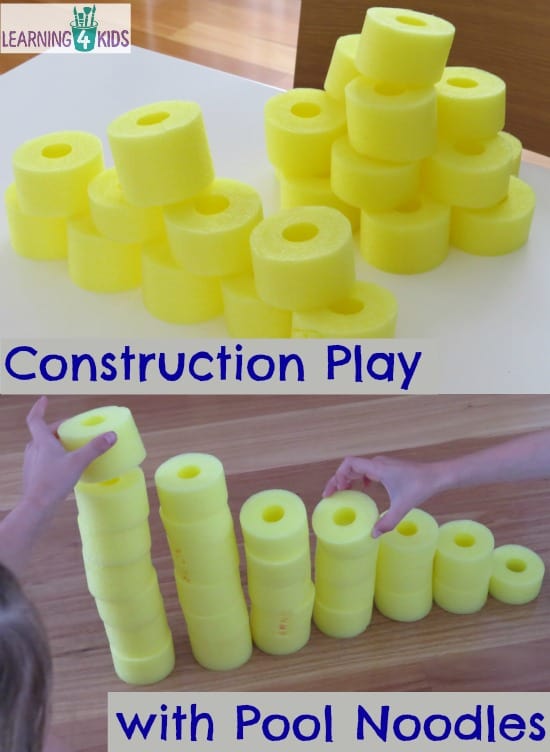 Adding cut up portions of pool noodles to a child's play area provides them with another tool to play creatively and imaginatively with. Children can create structures and add other toys such as dolls or toy cars to the experience.
Learning Opportunities
Fine Motor Development
Hand-Eye Coordination and Control
Experimentation – trial and error
Problem solving – over challenges
Concentration
Spatial awareness – experimenting with shape and space
Language development – colour names, communication of process
Mathematics – counting, measurement
Colour recognition
Click here for more FINE MOTOR activities & play ideas
Click here for more COLOUR activities & play ideas
Available in our online shop:
Please click on the product names to view full product details.
Printable Dot-to-Dot Alphabet Letter Charts
Printable Dot-to-Dot Number Rhyme Charts