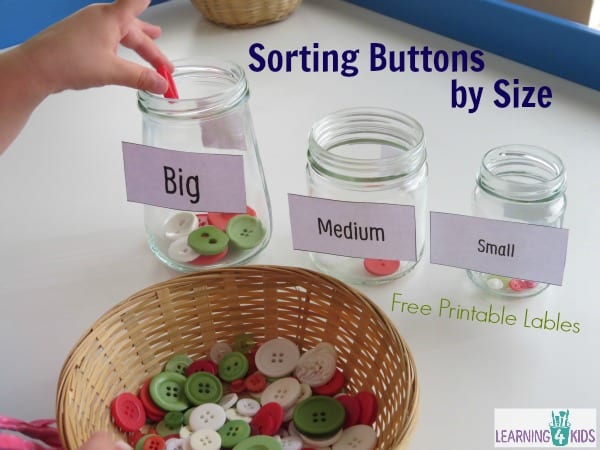 Sorting Coloured Buttons is an easy activity to set up which promotes colour recognition, measurement and classifying skills. These colourful buttons are so inviting and kids will enjoy sorting and matching them according to colour and size.
This activity can be done using regular buttons. With Christmas being just around the corner we were motivated in using Christmas coloured buttons. This is one example of this type of measurement and colour recognition activity.
What you will need?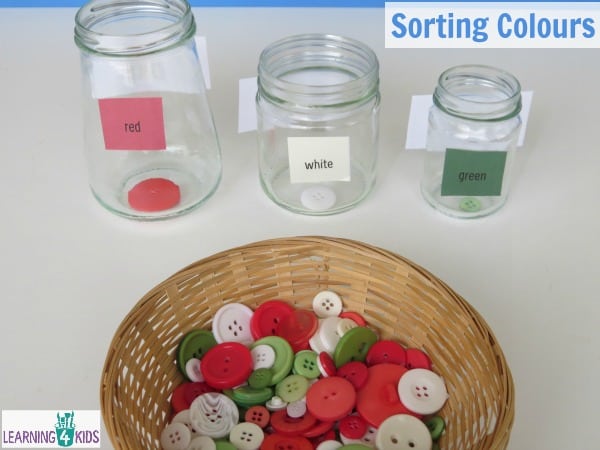 You will need an assortment of coloured and size Christmas buttons. These are available in our online shop but you can also pick them up in your locate or craft store. You will also need 3 glass jars or containers.
Please click here to download the labels for this activity: Big Medium Small Labels
Place the coloured labels on one side of the jars and the big, medium and small labels on the other side of the jars.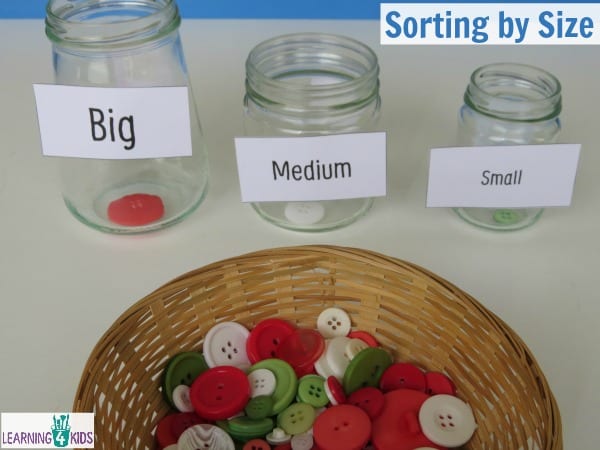 We were able source 3 different size glass jars which made it perfect for the sorting and representing size. You will find that the printable labels are also in font sizes to represent big, medium and small.
Let's Play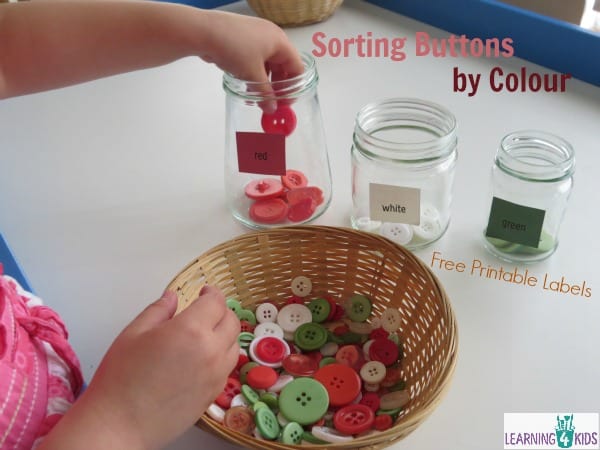 Some Ideas:
Sort the buttons by size. Talk about each button, which one is biggest and smallest? Encourage language such as, "this button is bigger than this one".
Sort the buttons by colour. Discuss the different shades of red, green and white. Are there any buttons that do not belong?
Talk about which jar has the most buttons in it. Before starting, predict which colour buttons will be there be most of.
Let's Learn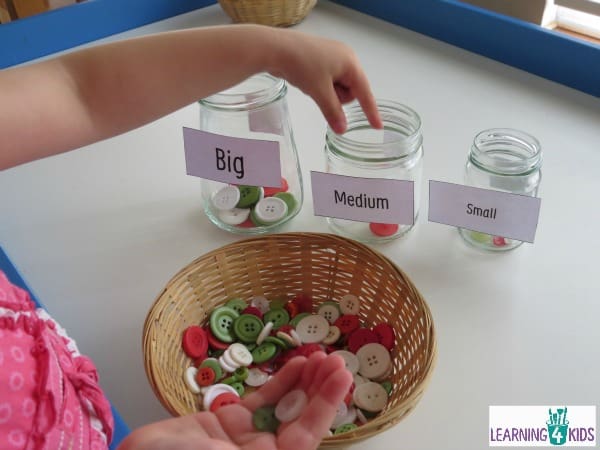 Learning Opportunities
Fine Motor Development
Hand-Eye Coordination and Control
Concentration
Language development – describing the buttons and bigger, smaller, etc.
Mathematics – measurement, comparing size.
Colour recognition
Problem solving skills – comparing the differences and sorting them accordingly.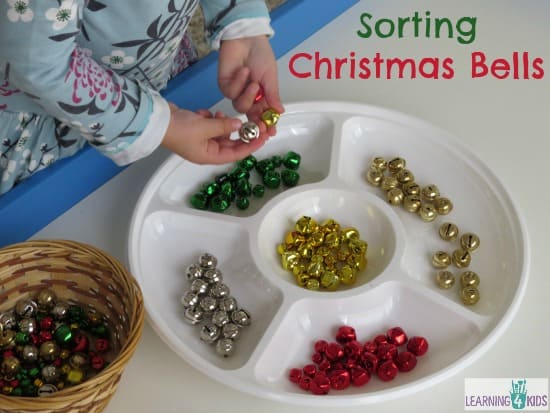 Take a look at our Sorting Christmas Bells Activity
Sorting Christmas Bells by size, colour and sound. <Read more here>
Click here for more CHRISTMAS activities & play ideas
Click here for more COLOUR activities & play ideas
Available in our online shop:
The Ultimate Christmas Printable Activity Pack