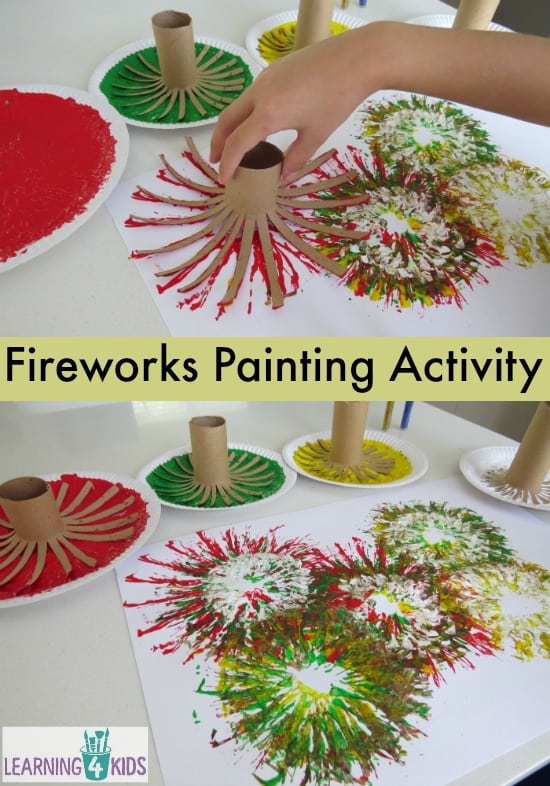 Painting Fireworks is a super easy and fun New Year's Day Celebration activity – Creating Fireworks with Paint!
Using some of the left over cardboard rolls from the Christmas gift wrap, we created different length 'firework' fans for printing with paint. The print pattern created by the cardboard roll fans mimics that of fireworks brilliantly and children can create as many different size and coloured fireworks as they like.
What you will need?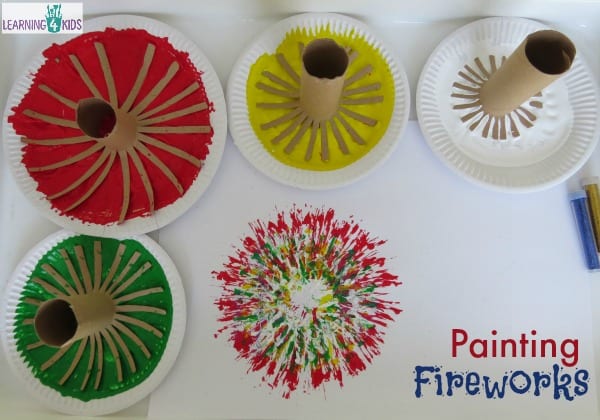 You will need coloured paint (we have only chosen 4 colours), large sheets of paper and cardboard tubes.
Cut the cardboard tubes into different lengths as shown in the photo, to create different size firework prints.
Please note:
Do not place the cardboard tubs into the paint until you are ready to use them because after a while the cardboard strips become soft and will break off after they have been in the wet paint for some time.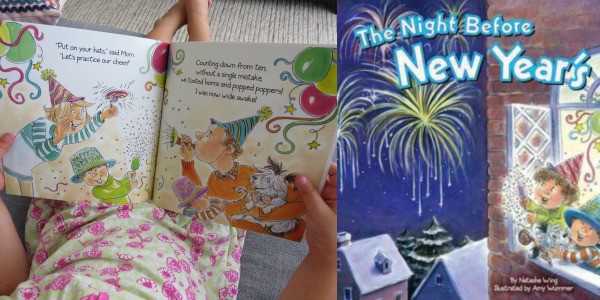 The Fireworks Painting was inspired by reading the story The Night Before New Year's written by Natasha Wing and illustrated by Amy Wummer. This is a fun story that you can read to children as an introduction to the theme activity.
Let's Play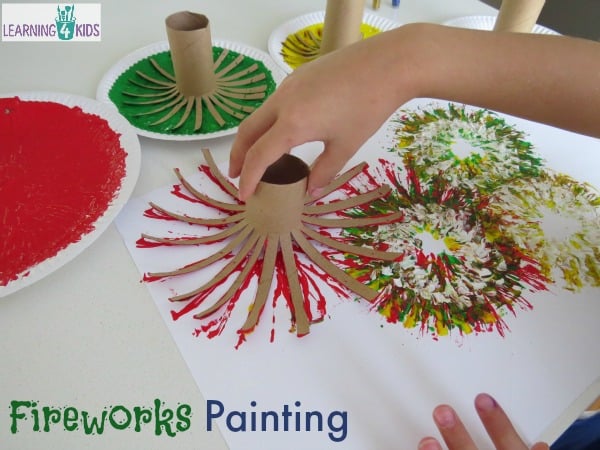 Some Ideas:
When printing the fireworks onto the paper, we used a 'bounce and twist' motion as we transferred the paint and fireworks pattern onto the paper.
Start printing with the largest fireworks cardboard fan first and print over the top with the next size down to the smallest.
Create a fireworks using the smallest cardboard fan first overlapping the paint with the next biggest until the largest.
Create single coloured fireworks with no overlapping with several colours.
Talk about the different sizes, which one is the largest fireworks and which one is the smallest?
Watch videos or read stories that show fireworks.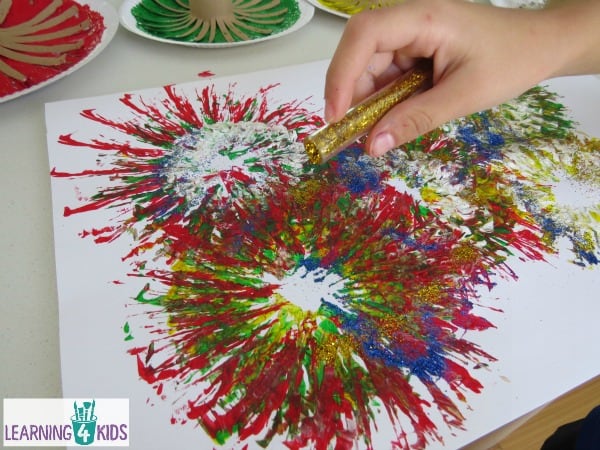 Add a small amount of glitter to the wet paint to finish off the 'fireworks' effect!
Let's Learn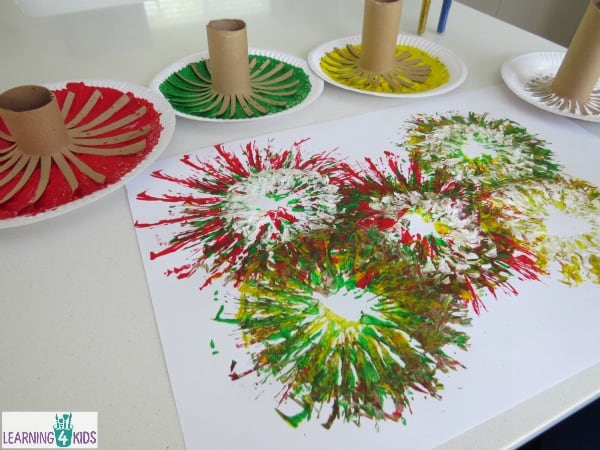 Learning Opportunities
Imagination and Creativity
Fine Motor Development
Hand-Eye Coordination and Control
Cause and Effect
Colour recognition and creating new colours.
Language development – New vocabulary such as fireworks, New Year's Day, etc.
Click here for more PAINTING activities & play ideas
Click here for more CELEBRATION & FIREWORKS activities & play ideas
Available in our online shop:
Please click on the product names to view full product details.
Printable Dot-to-Dot Alphabet Letter Charts
Printable Dot-to-Dot Number Rhyme Charts