Fine Motor Work Station or Centre Activity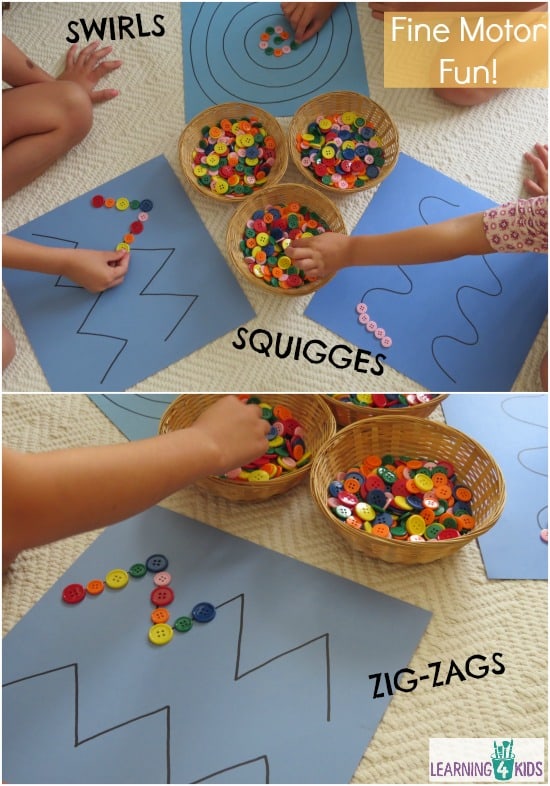 Creating patterns, swirls, squiggles and zig-zags with buttons, children will have so much fun playing with this fine motor work station or learning centre activity.
Children enjoy hands-on activities and the bright colours and buttons are so engaging and motivating for children.
[h2 border style2] What you will need?[/h2 border style2]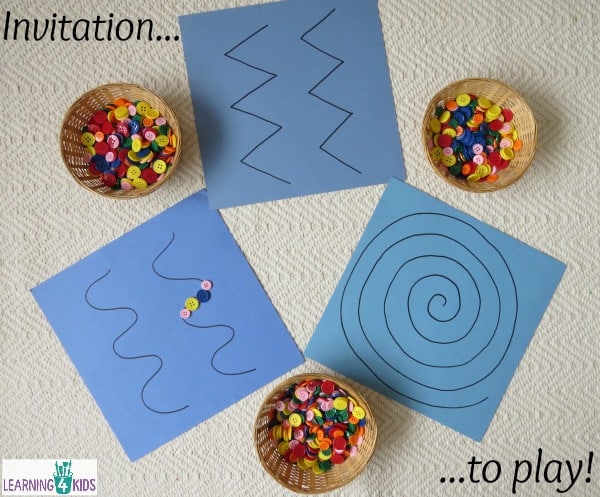 You will need coloured card, marker pen and assorted buttons.
If you do not have button, you may like to use gemstones, string, stones, pebbles, bottle tops, pompoms, shells or other small tokens for this activity.
[h2 border style3]Let's Play [/h2 border style3]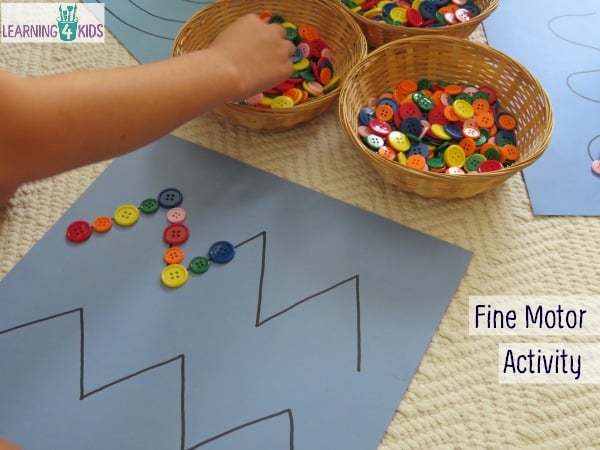 This activity can be utilised as a simple work station. It also promotes fine motor and coordination skills as children are picking up and placing glass gems onto the paper using the pincer grip action.
[h2 border style2] More ideas[/h2 border style2]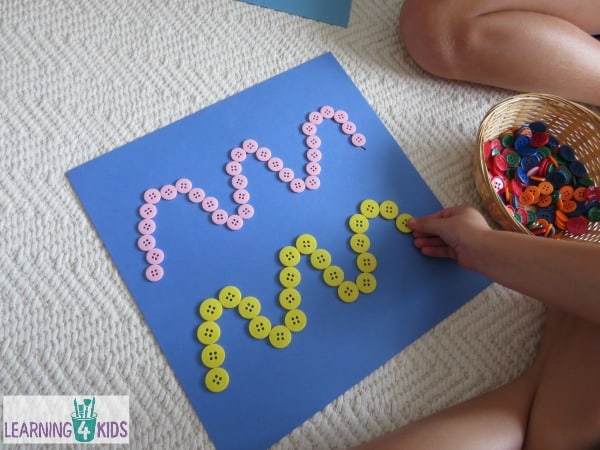 This activity is great for sorting and classifying the colours or size of the buttons. Children can create patterns, rainbow colours or only used one colour for each line. The creativity and imagination is endless.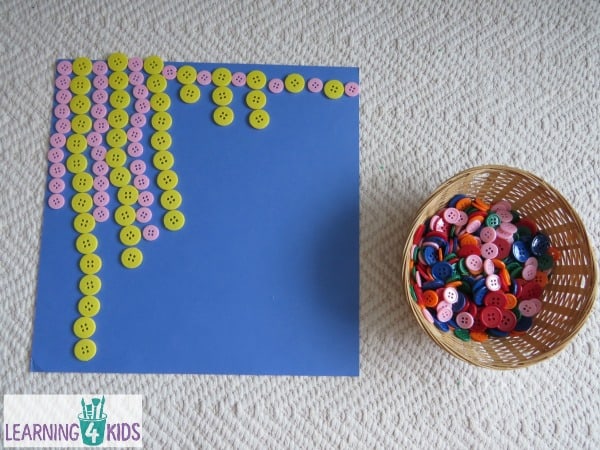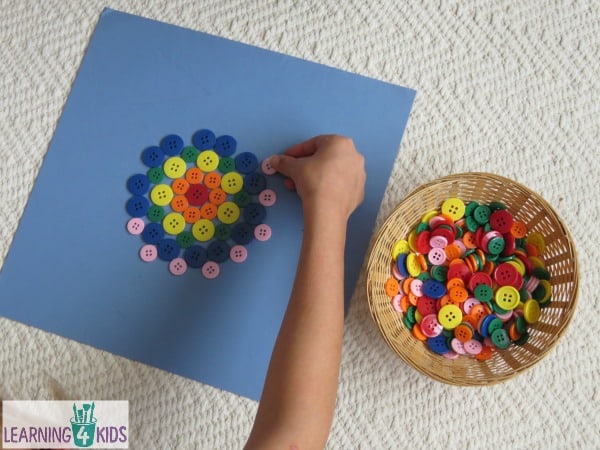 Turn the paper over to create your very own pictures, patterns, words, letters, numbers and shapes.
[h2 border style3]Let's Learn [/h2 border style3]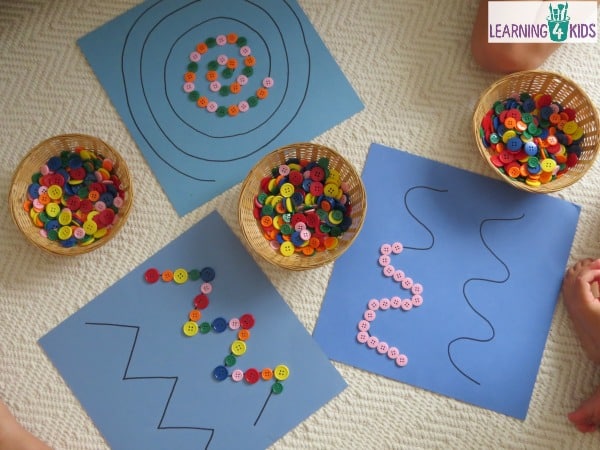 [h2 style1] Learning Opportunities[/h2 style1]
Creativity and imagination
Fine Motor Development
Hand-Eye Coordination and Control
Concentration
Language development – swirls, patterns, zig-zags and colours.
Mathematics – patterns
Click here for more FINE MOTOR activities & play ideas
[h2 border style2]Available in our online shop: [/h2 border style2]
Please click on the product names to view full product details.
Printable Measurement Activity Mats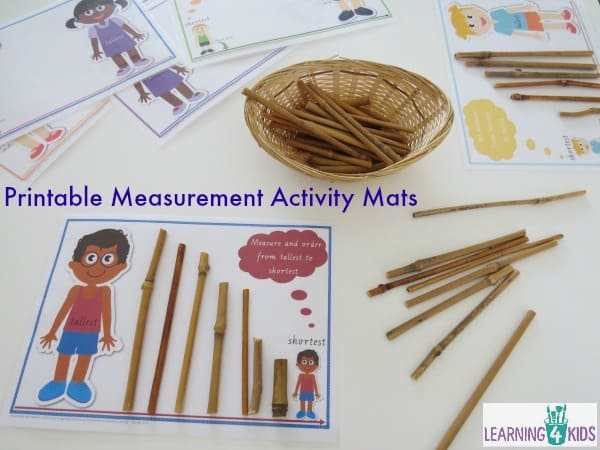 LIKE THIS POST
Come join the many playtimes here on Learning4kids, please enter your email address in the subscription box to receive updates right to your inbox!
9 responses to "Fine Motor Work Station or Centre Activity"