Sensory Exploration with Sand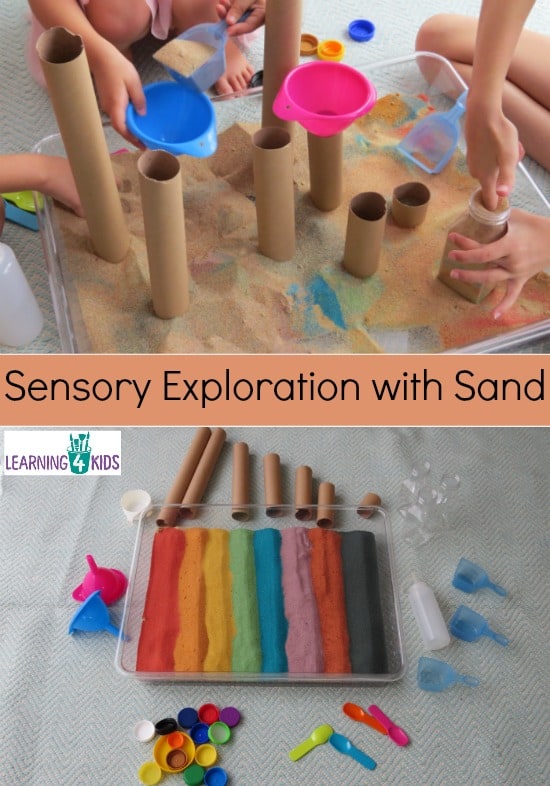 Funnels, tubes, sifts, bottles, scoopers, spoons, bottle tops and SAND! The perfect sensory play recipe for kids with endless fun and exploration.
There are hours of fun and learning to be had with sand as it promotes and encourages imaginative play! Add different props such as animal figurines or water to change or evolve the learning experience. The ideas are endless!
Please note we have re-used our sand from our SAND FOAM Sensory Play activity, and is the sand left over from our Sandy Creative Art post.  For more info on how to make coloured sand, click here.
What you will need?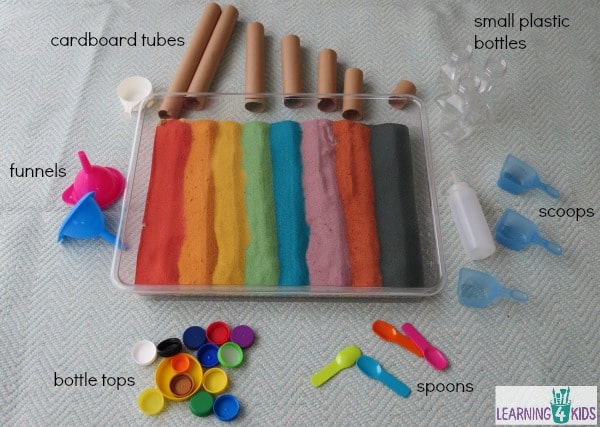 You will need are large sand tray, plastic bottles, funnels, tubes, sifts, scoopers, spoons, bottle tops and SAND! We also added a squeezie paint bottle.
How to Colour Sand for Sensory Play?
Let's Play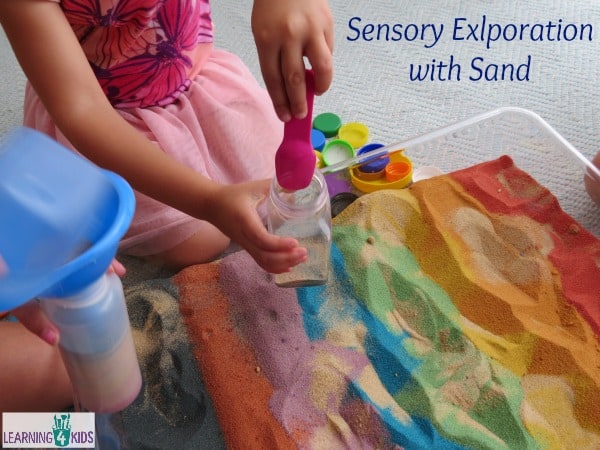 Miss 5 scooping up the different coloured sands with a spoon to create coloured rainbow layers in the bottle. She also scooped up the different coloured sands and filled each of the bottle tops matching some of the colours.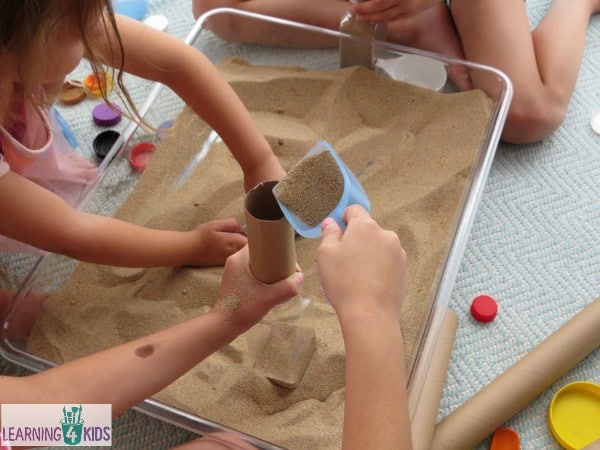 All the colours mixed together! It is very hard to tell by the photo but the sand is a lovely mix of rainbow colours.
The cardboard tubes became a funnel for filling up the bottles with sand.
Let's Learn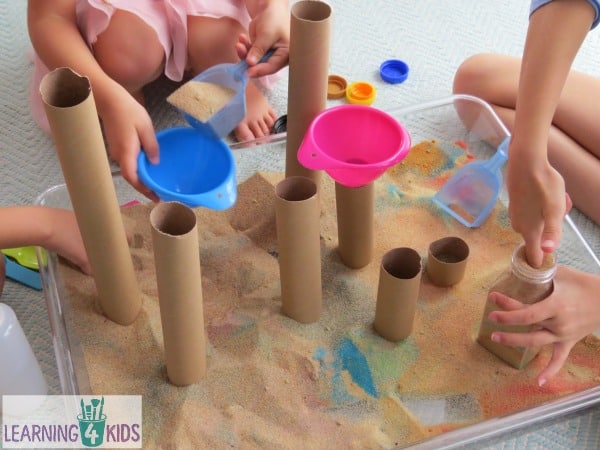 Learning Opportunities
Development of fine motor skills
Eye & hand coordination – watching and doing and coordinating these actions.
Promote creativity and imagination through role and developing stories.
Sensory- Development of the sense of touch. Feeling and manipulating objects and moulding the sand.
Language development – playing with sand is a social activity requiring speaking and listening, also developing vocabulary. Practising and experimenting with language.
Overcoming challenges – problem solving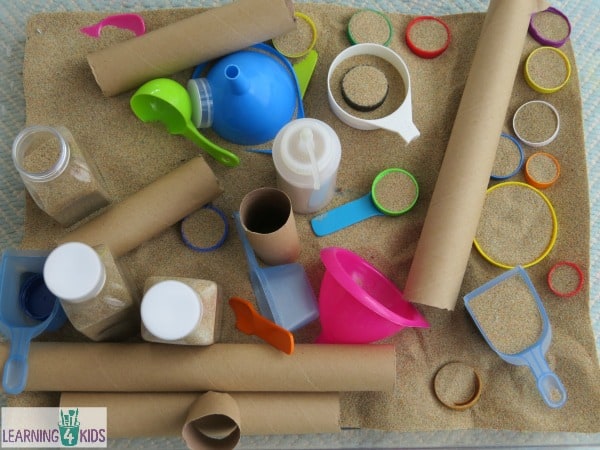 Click here for more SENSORY activities & play ideas
Click here for more SAND activities & play ideas
Available in our online shop:
Please click on the product names to view full product details.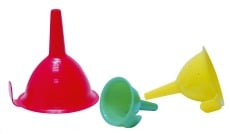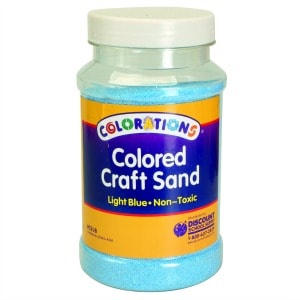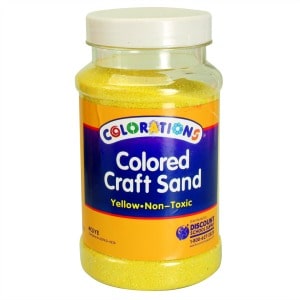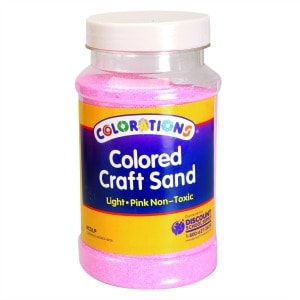 LIKE THIS POST
Come join the many playtimes here on Learning4kids, please enter your email address in the subscription box to receive updates right to your inbox!
4 Responses to "Sensory Exploration with Sand"