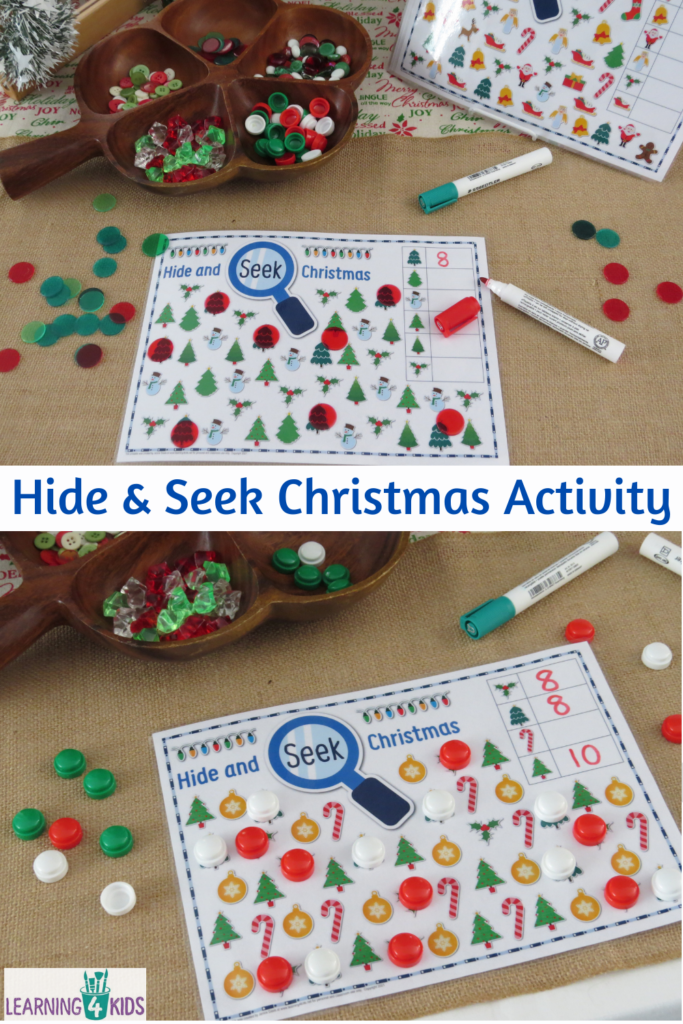 The Christmas Hide and Seek Activity Mats are great for small groups, partner or individual independent activities. They are a fun Christmas maths game that supports counting how many and classifying.
Each reusable activity mat is different and varying the number of Christmas objects to find hidden amongst the other pictures.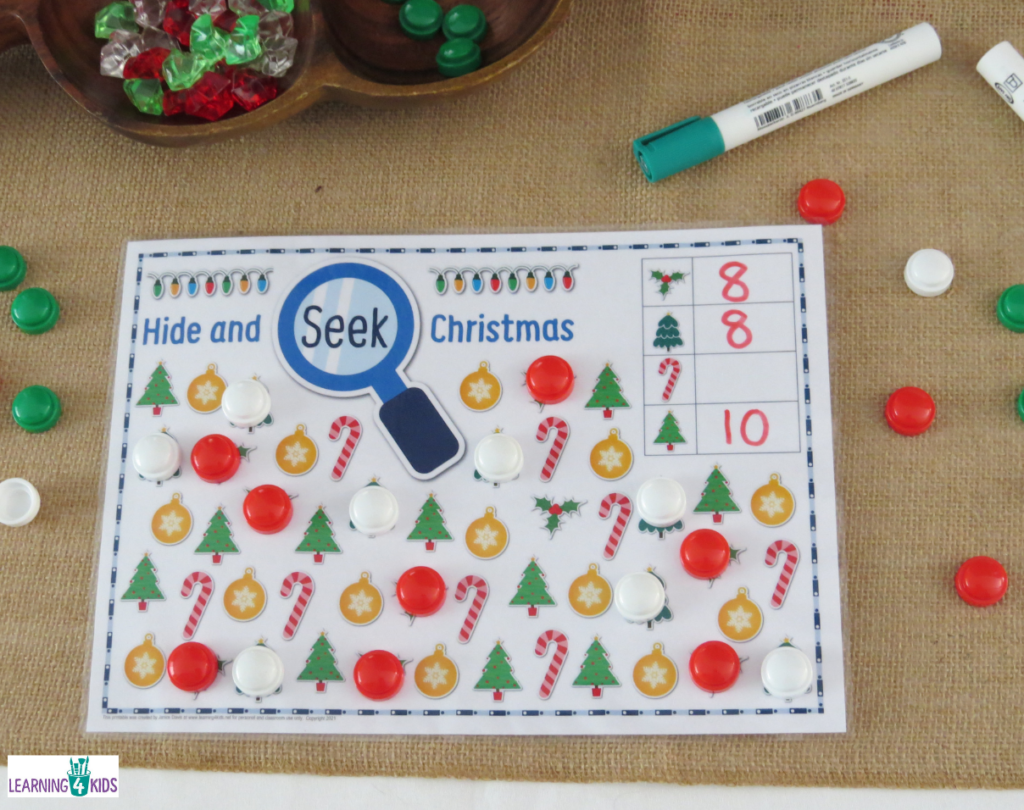 How to Play?
Locate the Christmas pictures on the grid such as a Christmas Holly.
Search for the Holly hidden amongst the other Christmas pictures.
When you find a Christmas Holly, place a token or counter onto it and look for more.
Once you have found all the hidden Holly, count all the counters.
Using a white board marker, write the total found into the grid next to the picture.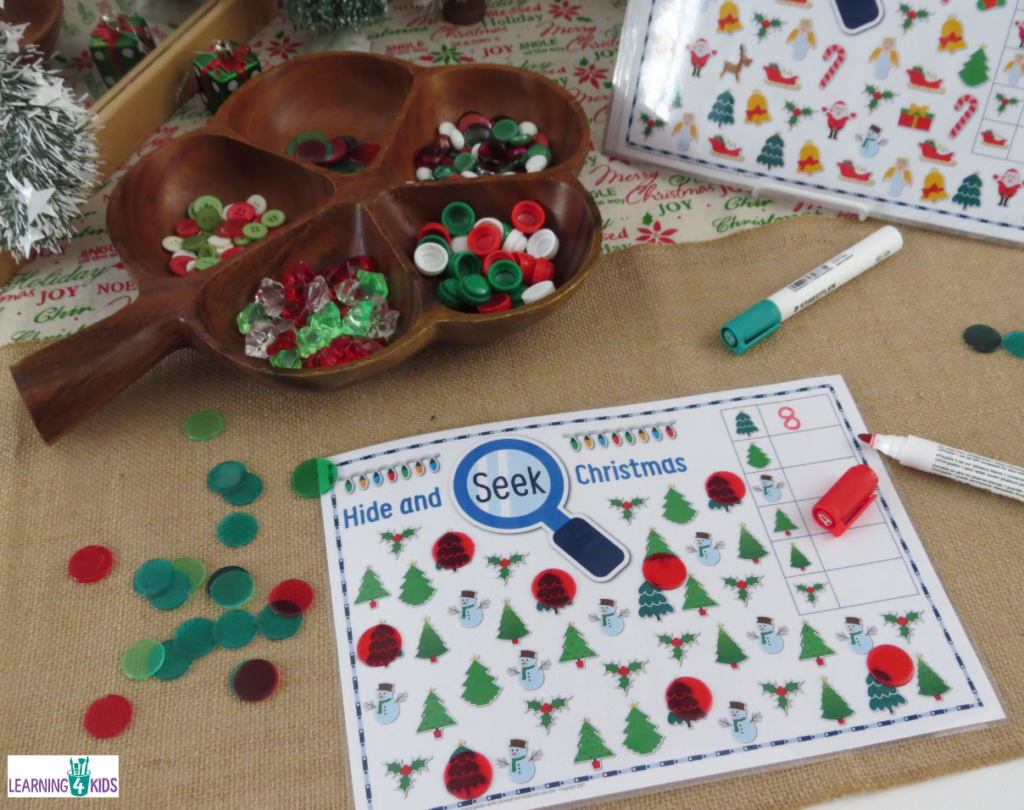 More Ideas:
Create a Christmas Learning Centre for children to visit throughout the day.
Fun maths counting game for small group, partner or individual activities.
Great for morning activities as students arrive to school or early finishers.
Hands-on activity and reusable game.
Hand-eye coordination and fine motor skills.
Classifying and distinguishing differences between objects.
Counting skills and recording how many?
Bright and Colourful – fun for children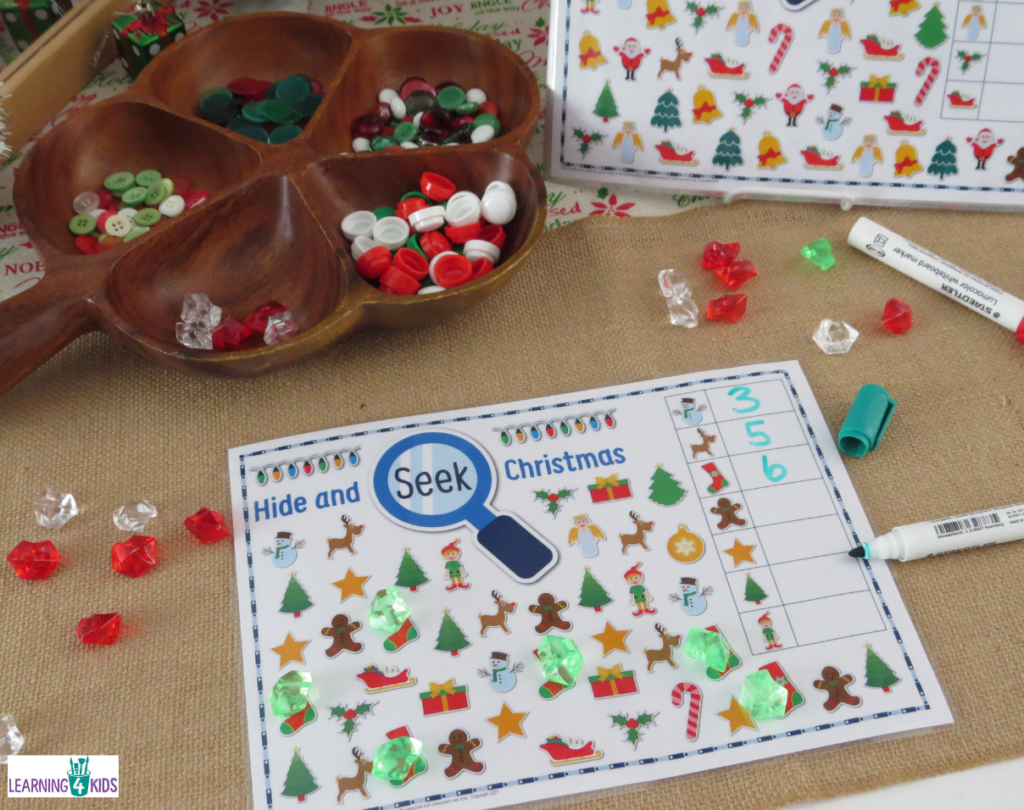 When you purchase the downloadable document for this printable, you will receive 14 Pages.
The download includes:
1 Instructions & thank you
1 Ideas & Photos
12x Christmas Hide and Seek Activity Mats
Included 5 Re-downloads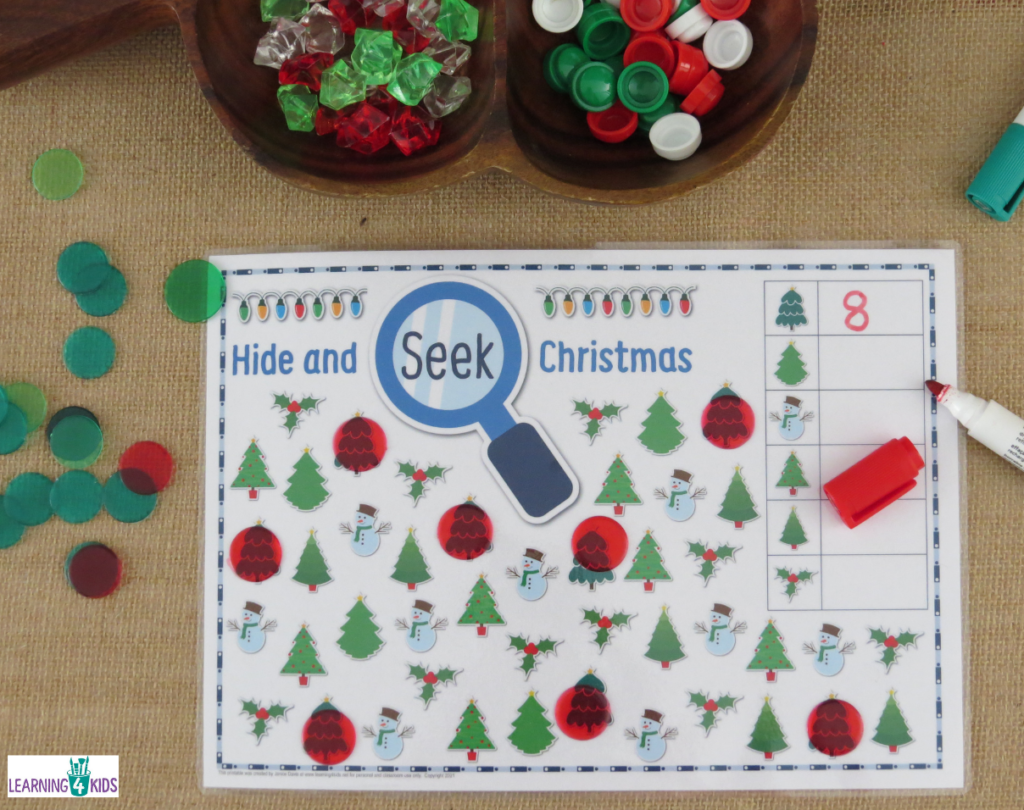 Print and Laminate for durability.
You will need tokens and white board markers.
Some ideas for tokens include, small round transparent tokens or counters, gemstones, buttons and pompoms.
Click here to view all our Downloadable Products
All downloads are Copyright protected to Learning4Kids 2021.
Not to be distributed, transferred, or shared in any form. For personal use only.
Thank you for supporting Learning 4 Kids x