Printable Moveable Alphabet Word Building Folder Kit
Create your very own Moveable Alphabet Word Building Folder for children to build and manipulate words. This printable kit comes with everything you need to create a Moveable Alphabet Folder for children to use to practice and build confidence with their reading and spelling skills.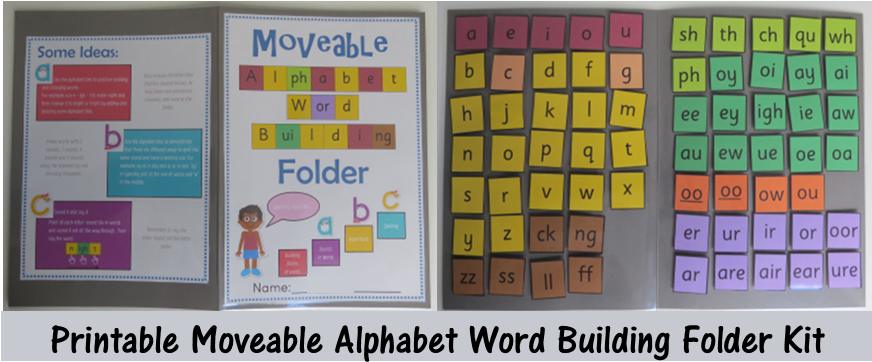 The Moveable Alphabet Folder is a fun and hands-on opportunity for children to apply their letters and sounds knowledge to build and manipulate phonemes in words. It supports their phonemic and phonological awareness.
By playing with the Moveable Alphabet, children are mastering some important skills such as:
The concepts of the alphabetic principle
Letter-sound knowledge
Phonemic segmentation and blending
Phonemic manipulation (substitution, deletion, addition)
Isolating initial, medial and final sounds
Decoding and spelling skills.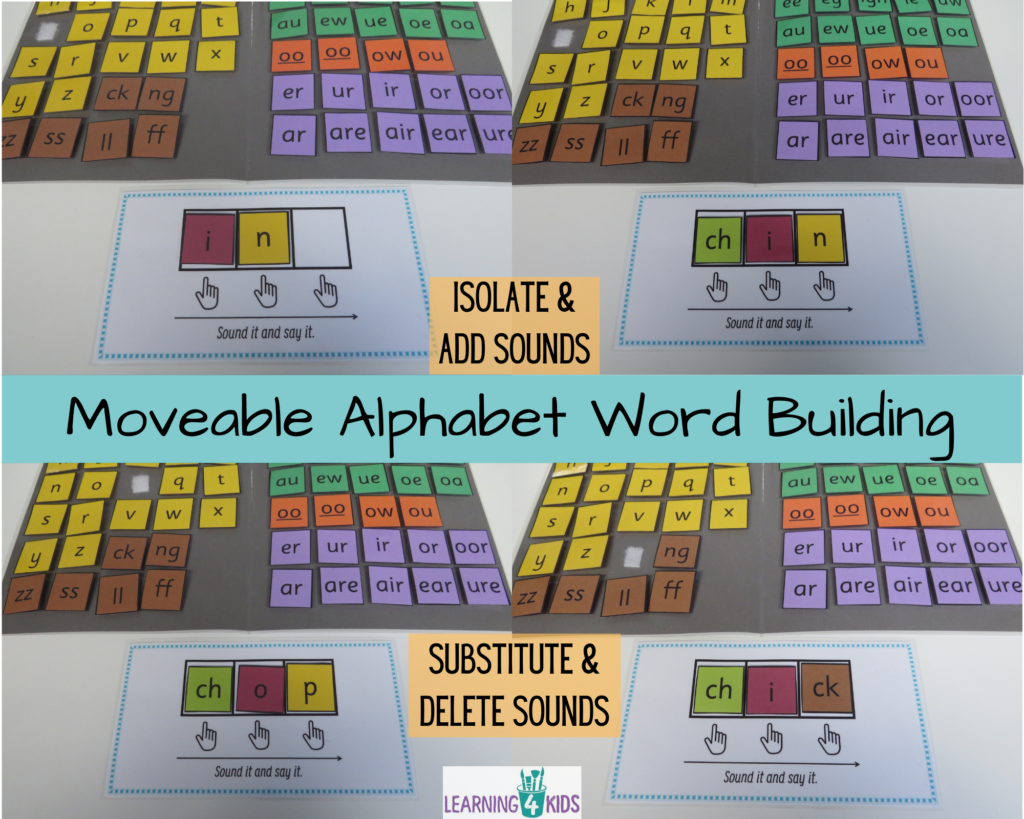 Play a 15-minute game of Swap It or Change It. Play with the words on the list (phoneme manipulation). Swap the final sound in quit from, 't' to 'ck'? quick! Now swap the 'i' to an 'a'? quack!
Children can sit with a partner, parent or teacher and practice manipulating words. It is so much fun to make non-words as well!
The Moveable Alphabet Word Building Folder can be used for small group activities or one-on-one support for students with reading or spelling difficulties. It can also be used as a morning activity as students arrive with a partner or parent helper.
The Moveable Alphabet Word Building Folder may also be used for as part of your homework program, which accompanies a matching word list (such as ch) and a decodable reader with a phoneme focus of ch words.
I have written a post about how to use this product, please click on the link for ideas: Phonological Awareness Word Building Moveable Alphabet (link will be added soon)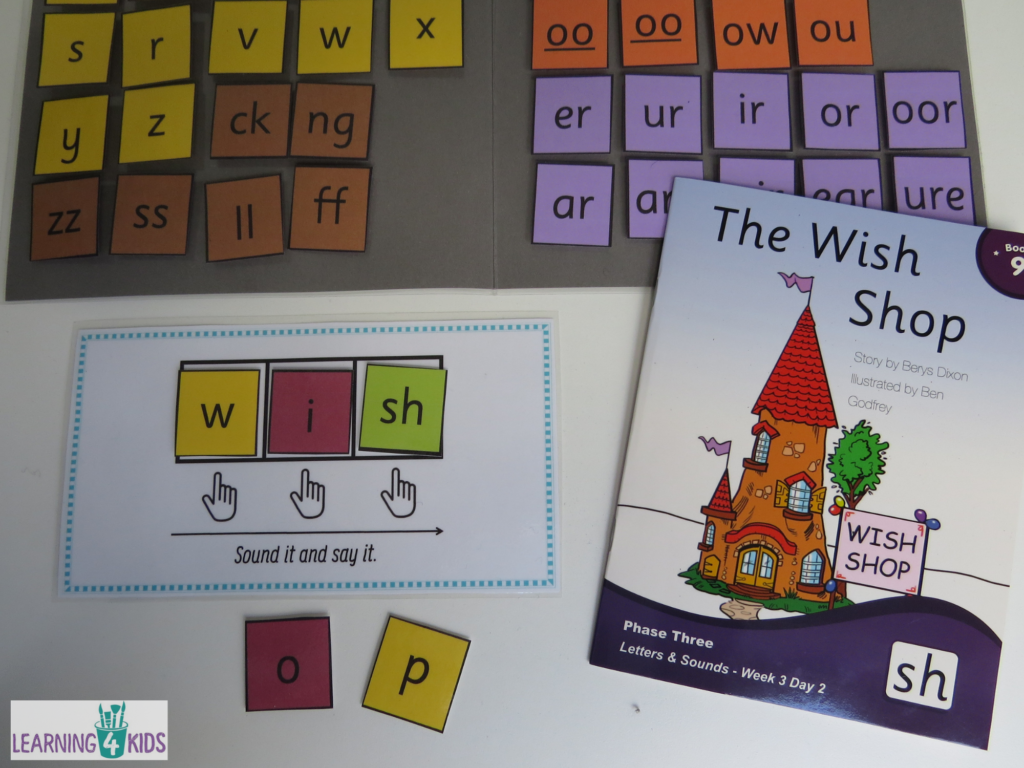 When you purchase the downloadable document for this printable, you will receive:
Instructions and Tips and Ideas Page
Front cover page image for folder (different character versions available)
Some Ideas page for back of folder.
Letter Tiles (colour coded) Initial and extended code.
Templates (Elkonin Boxes) to create words with 2, 3, 4 and 5 sounds.
Word List Ideas for each phoneme included in the folder.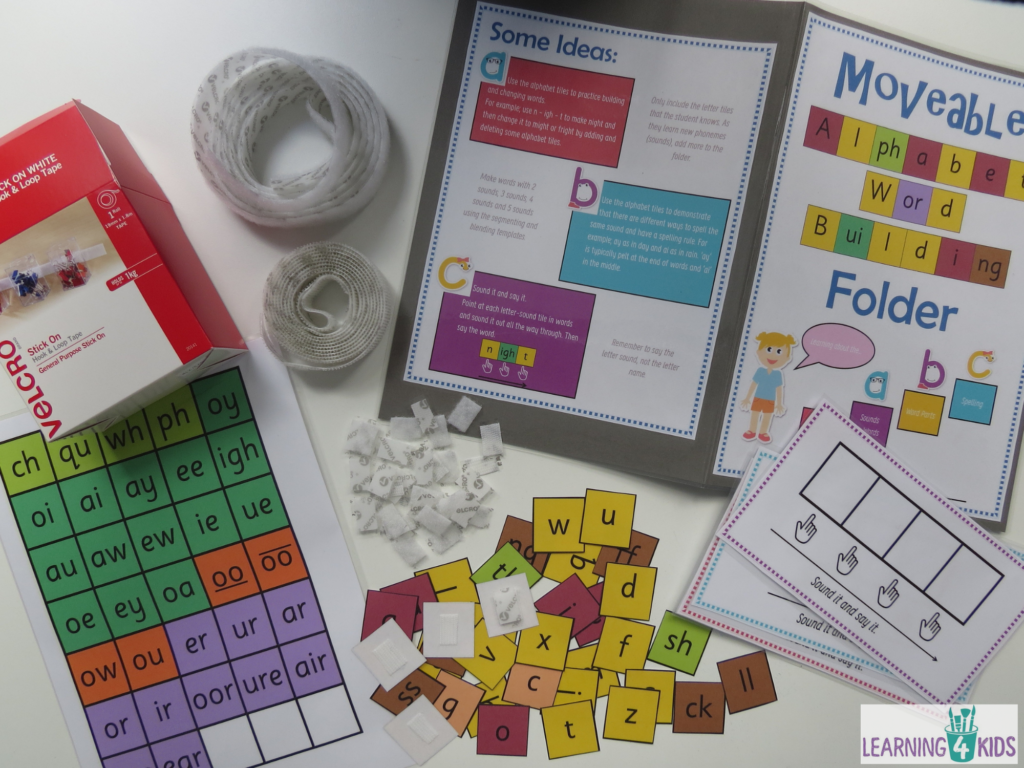 Print all items required to make the Moveable Alphabet Word Building Folder cut, laminate and construct the items to create the folder. You will also need a sheet of A3 card and Velcro hook and loop tape. Full instruction come with this printable.
For extra vowels or other letter tiles for your folder, print the vowels and consonants letter tiles sheet twice.

Other Useful Printables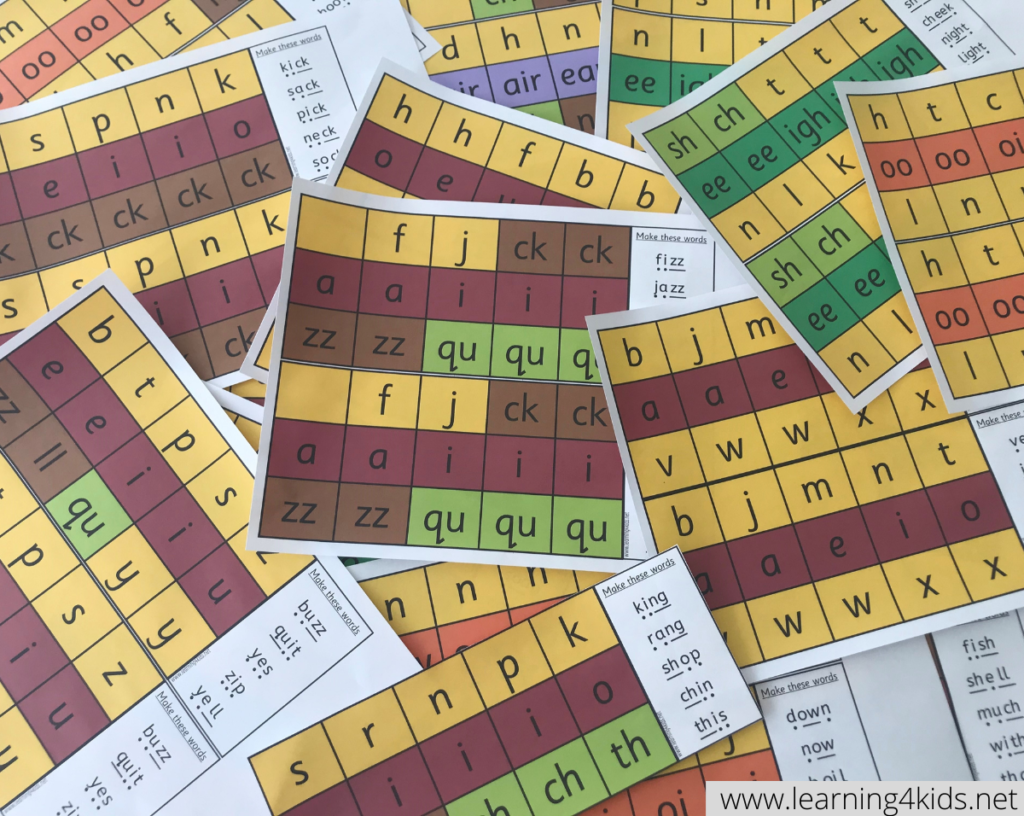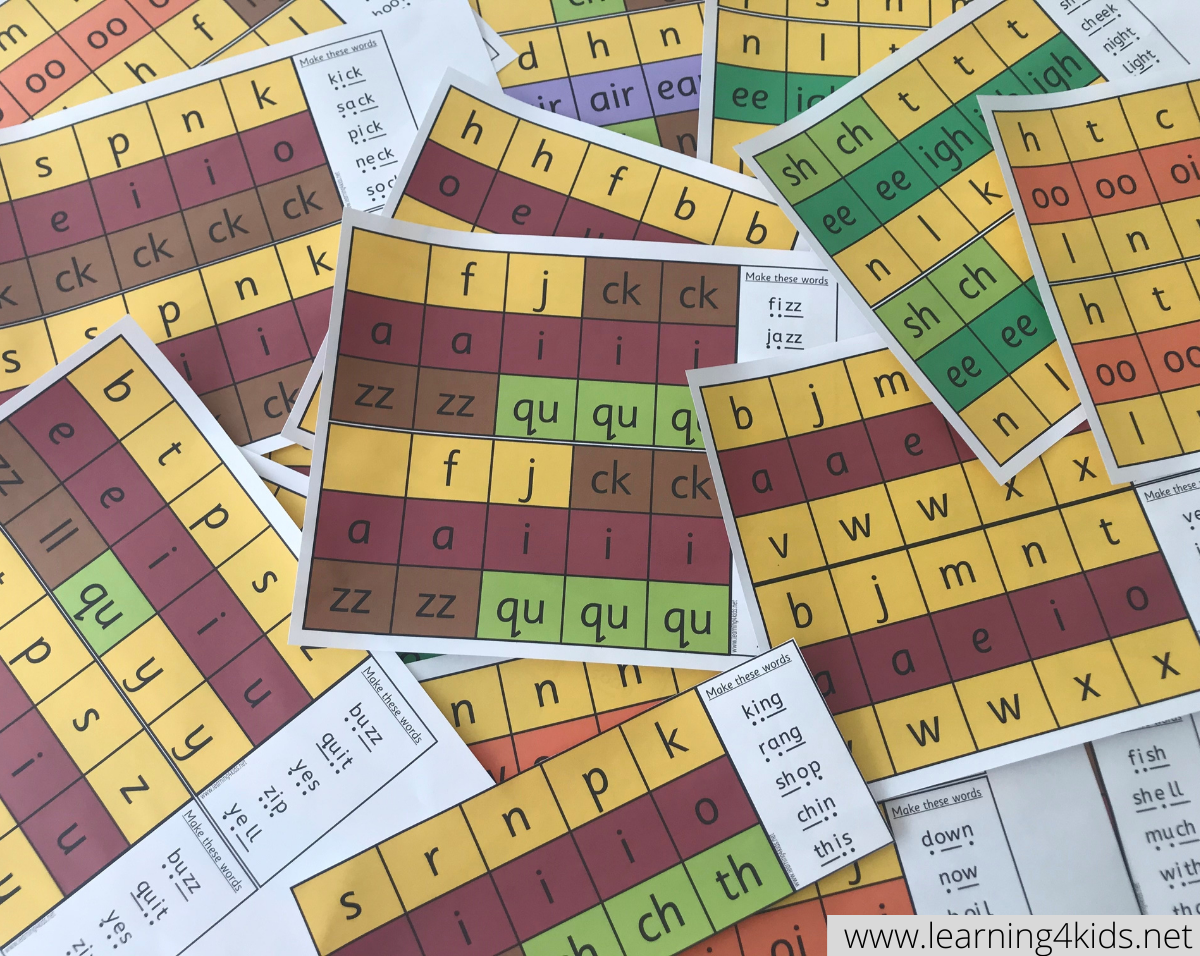 The Letter Sounds Cut and Paste Printable Bundle is a hands-on, interactive activity that supports children in their journey of learning to read. It provides children with the opportunity to practice the segmentation and blending of simple decodable words, phonemic awareness skills and support phoneme-grapheme mapping.
Follows the progression of the Letters and Sounds Systematic Phonics Program and covers Phase 2 and Phase 3 Sounds.
Click here to view all our Downloadable Products
All downloads are Copyright protected to Learning4Kids 2021.
Not to be distributed, transferred, or shared in any form. For personal use only.