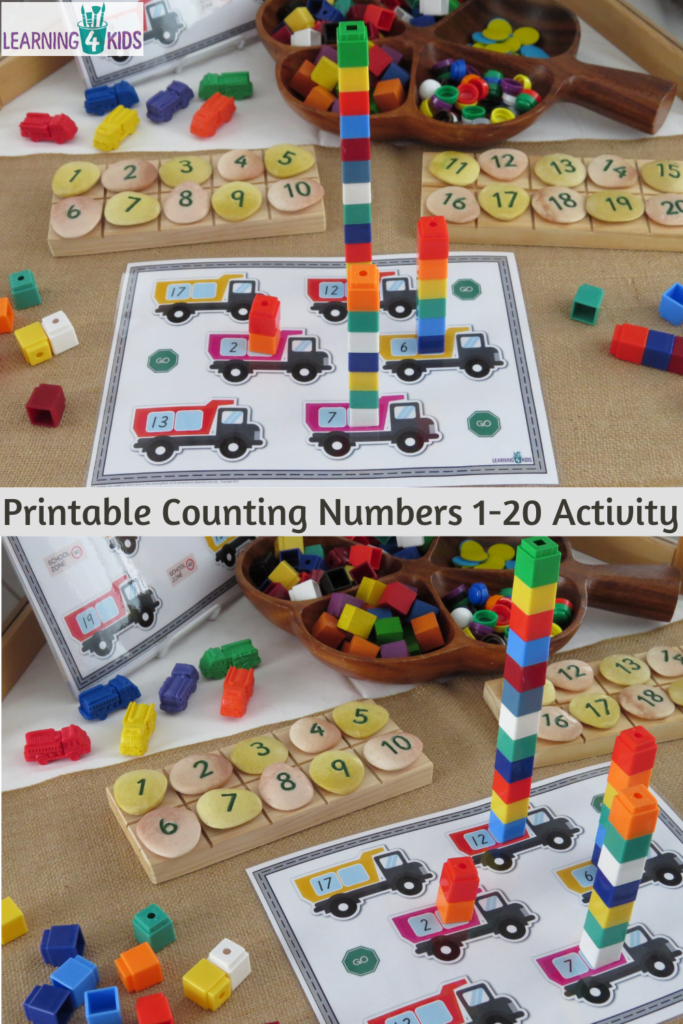 The Printable Truck Theme Counting Numbers 1-20 Activity Mats are the fun maths resource to engage children in counting collections and number recognition games and activities to learn.
By playing hands-on number and counting games and activities with the Counting Mats, children are mastering some important skills such as:
Make connections between the symbols and quantities.
Number recognition 1-20.
Counting out loud and making collections 1-20.
Recognise quantities, smaller and larger, most and least.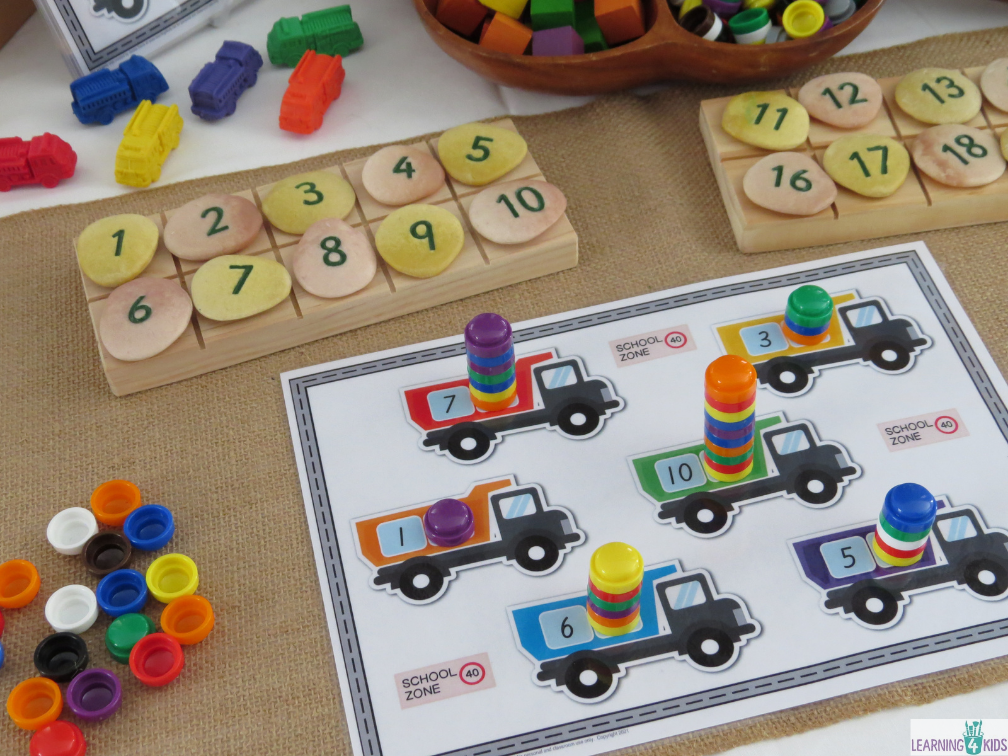 Children will have fun counting, building, stacking and matching numbers and quanities.
For this activity you will need to add some stackable tactile objects such as small 1cm or 2cm cube blocks, connector blocks, tokens or counters.
How to play?
Locate and read the numeral on the truck.
Count out the number of blocks.
Connect or stack them together in the box provided next to the numeral on the truck.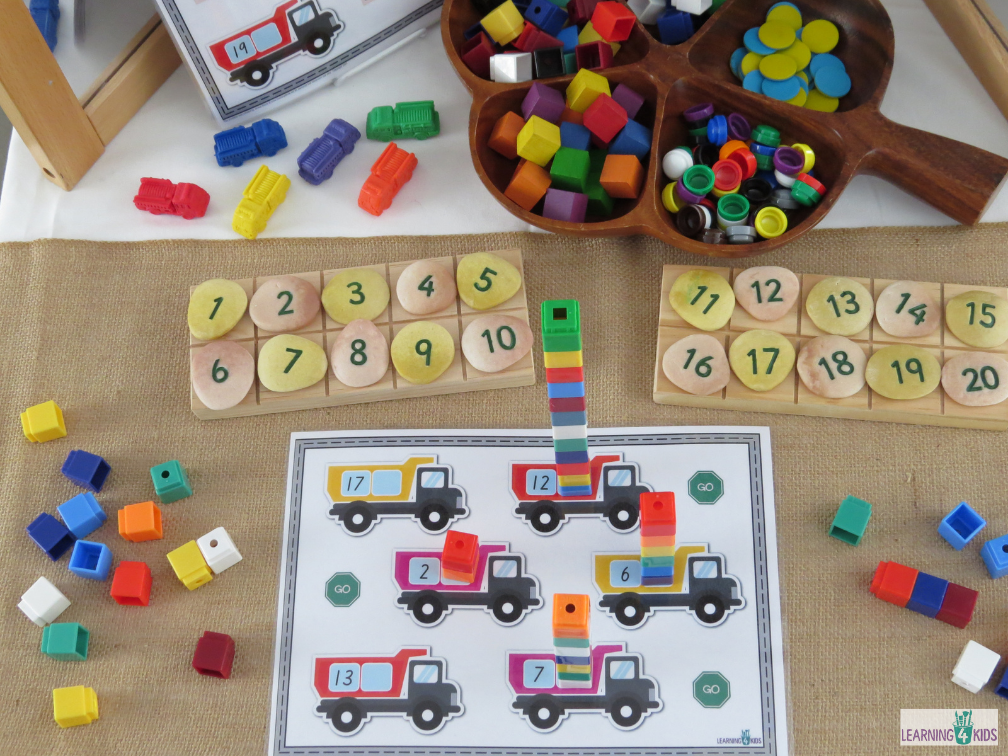 The Truck Theme Counting Numbers 1-20 Mats are organised for different ability levels and readiness of the student. There are a set of mats to cater for number 1-10, 11-20 and mixed 1-20.
The Counting Numbers 1-20 Activity Mats provide hands-on play opportunities and are perfect for small group, independent and learning centre activities.
Set up a Number Learning Centre for children to visit and return to throughout the day. Include number lines 1-20, ten frames, number recognition books, tokens, blocks and other number resources to support learning numbers 1-20.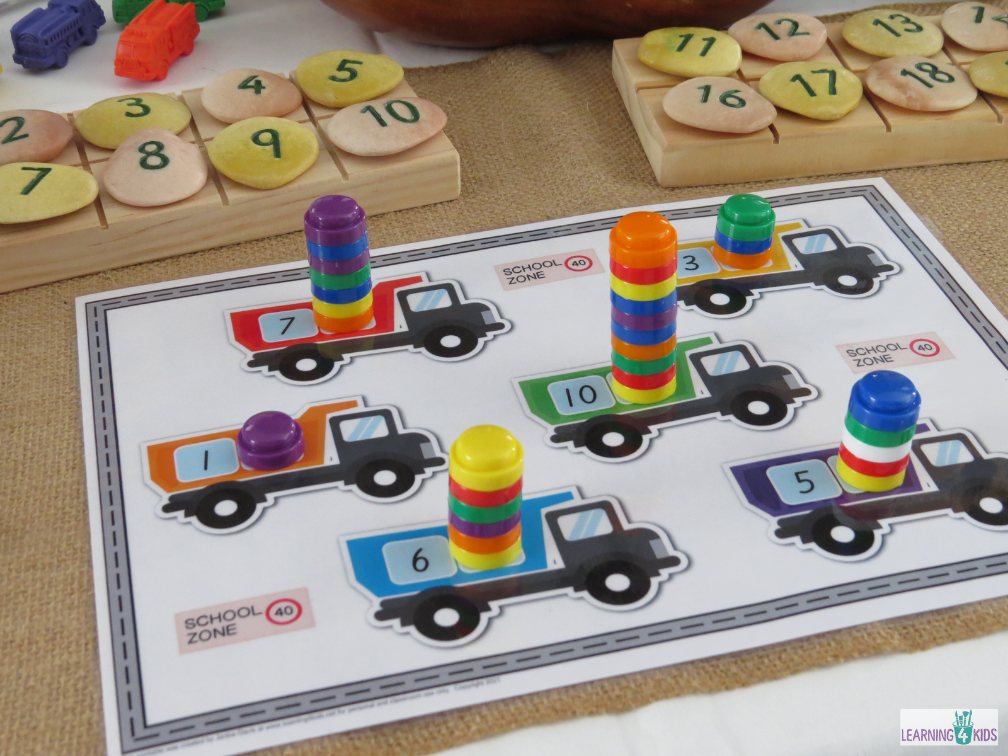 Printable Truck Theme Counting Numbers 1-20 Mats Includes 20 Pages:
Copyright
Instructions and Activity Ideas
6x Truck Theme Counting Number 1-10 Mats
6x Truck Theme Counting Numbers 11-20 Mats
6 x Truck Theme Counting Numbers 1-20 Mats
Very little prep is required. Print and laminate for a reusable hands-on counting activity.
Printable Counting and Subitising Activity Mats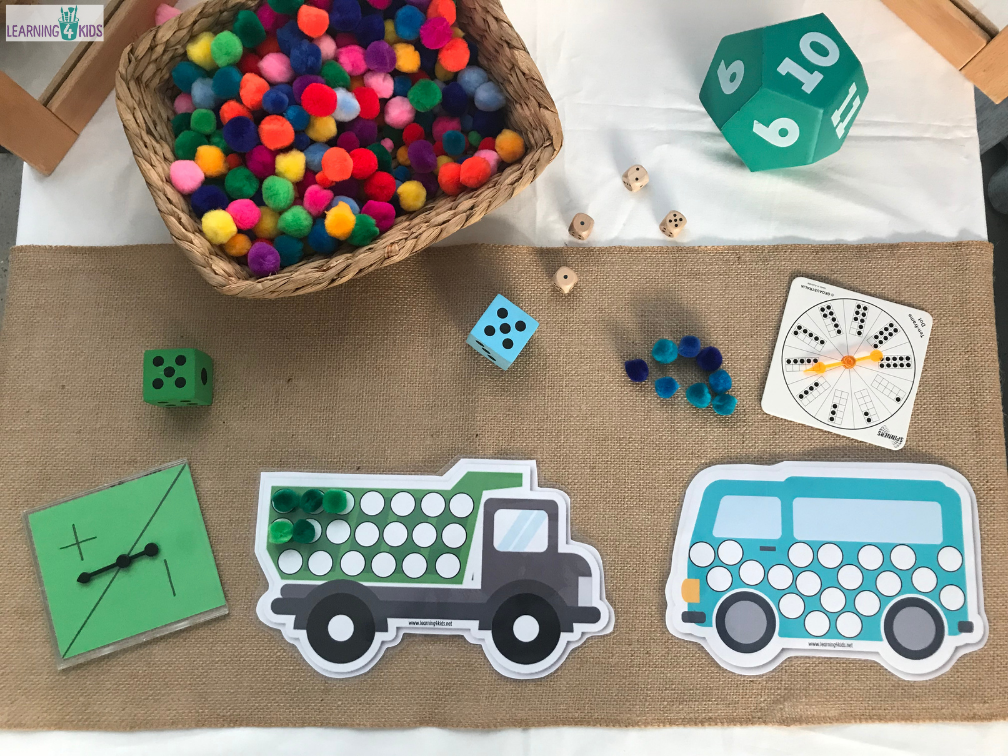 Print and play the Counting and Subitising Dice Activity Dot Mats to support children's early maths skills such as counting, subitising and addition.
The Printable Counting and Subitising Pack encourages hands-on activities using tactile objects such as dice, number spinners, tokens and pompoms.
All downloads are Copyright protected to Learning4Kids 2021.
Not to be distributed, transferred, or shared in any form. For personal use only.
Thank you for supporting Learning 4 Kids x