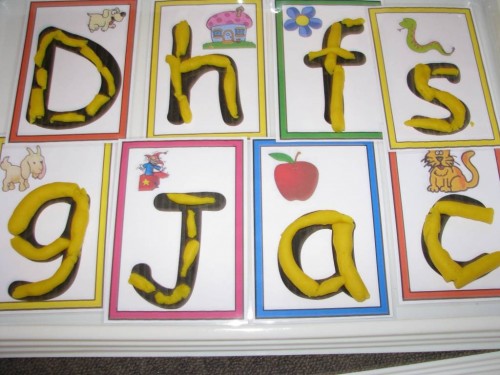 We had so much fun playing with our Alphabet Play Dough!  It is a fun activity to help kids learn their alphabet letters and build up their fine motor skills at the same time.   This activity involves using play dough to create letters in the alphabet, using the
Printable Alphabet Play Dough Mats
as a guide.   
What you will need?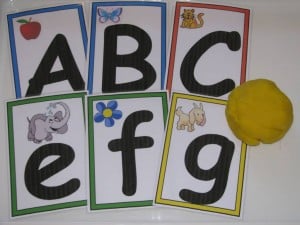 You will need a blob of play dough, Printable Alphabet Play Dough Mats and a play dough safe knife.  I have laminated the Alphabet Letter Mats to make them last longer. 
See below for the link to download and print the Alphabet Play Dough Mats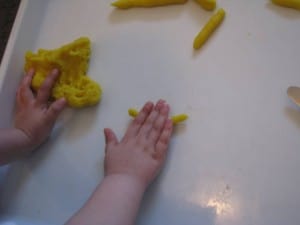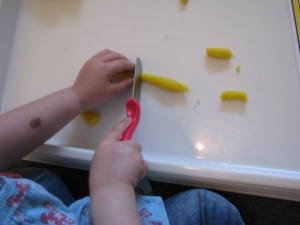 Rolling and cutting the play dough into shape: working those fine motor skills.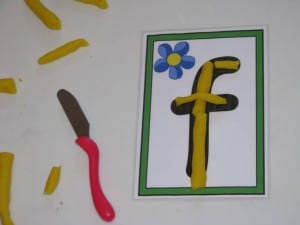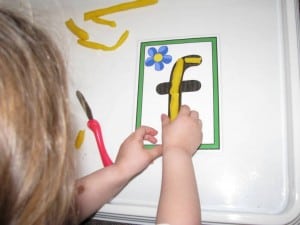 Miss 3 loved filling in the space of the letter with play dough.  This is fabulous for building concentration skills and eye and hand coordination.   
The  learning benefits  the Alphabet Play Dough activity:
Spatial awareness – experimenting with shape and space
Eye and hand coordination
Fine motor development
Recognition of letter names/sounds and letter shapes. 
Click here to download and print:
Printable Play Dough Letter Mats – Modern Cursive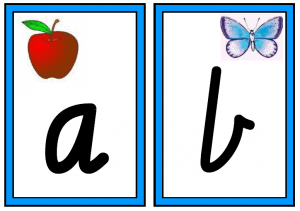 We have Number Play Dough Mats too!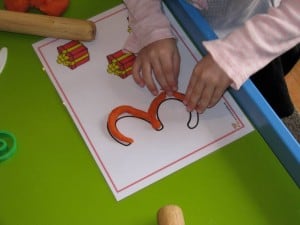 Number Play Dough Mats
                Thank you for reading!