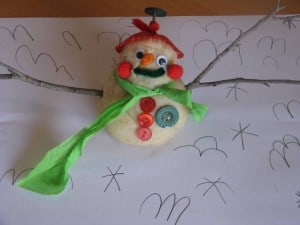 Kids love play dough and it entertains them for hours!   This Christmas activity involves making white glitter play dough, to mimic that of snow
(recipe here)
and using an assortment of crafts to create your very own Christmas Play dough snowman.   The kids will have so much fun moulding their snowman into shape and bringing it to life with buttons and other creative materials.     This is only one example of what you could do to make a play dough snowman. The ideas and crafts materials you could use are endless.
What you will need?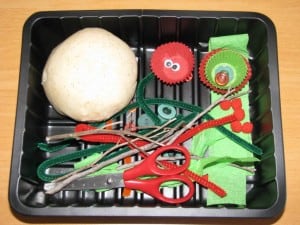 You will need Christmas Play Dough, twigs, pipe cleaners, buttons, scissors, pompoms, patty pans, crepe paper streamers and wiggly eyes.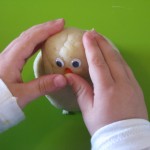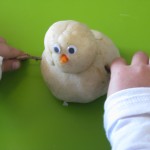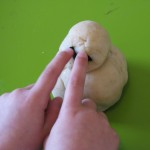 Bringing the snowman to life! Firstly we rolled and joined one large and small ball of play dough together, gently pressed in a pipe cleaner nose and mouth, wiggly eyes and twigs for the arms.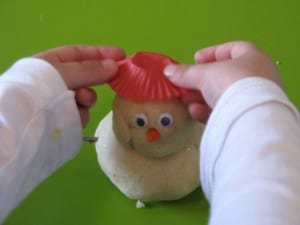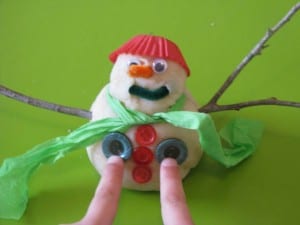 We used a red patty pan for a hat, crepe paper for the scarf and buttons down the front of the snowman. I think it would look great the use old clothes material for the hat and scarf, we may do this another time.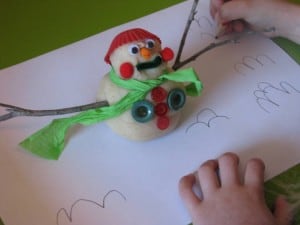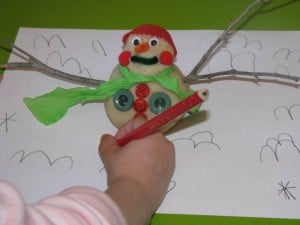 Miss 5 created a landscape for her lay dough snowman by drawing mounds of snow and snowflakes on to a white sheet of paper.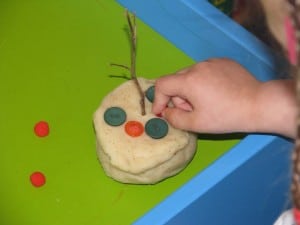 Miss 4 creating freely using the Christmas Play Dough and the craft materials.  When we do activities and have a planned item we are going to make, I always encourage self expression and allow my kids to play freely with the provided materials.  It is important for kids to play in an unstructured environment too!  
Thanks for reading!