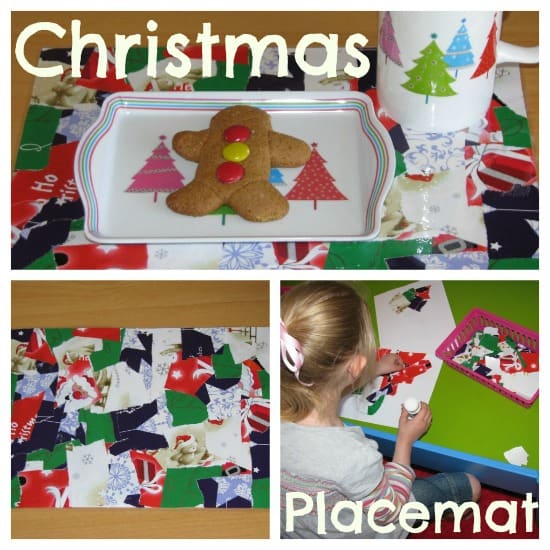 Create a wonderful place to put Santa's cup of milk and cookie on Christmas Eve with a fun, simple and colourful Christmas Collage Placemat.    
What you will need?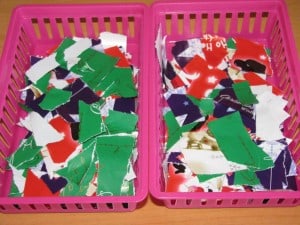 You will need torn up Christmas wrapping paper, white sheet of paper or card, glue stick, scissors and clear contact or laminating sheets.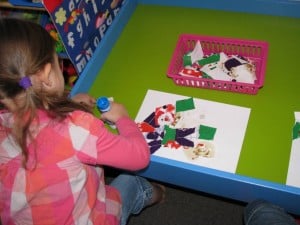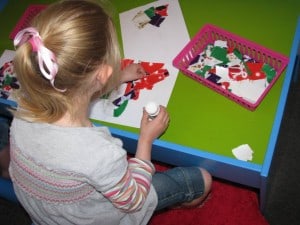 Before starting the activity we had torn up 3 different coloured Christmas wrapping paper into different shapes and sizes and place into a tray with a glue stick.     Instead of applying the glue to every torn piece of wrapping paper, we applied it to the white sheet of paper and then placed the wrapping paper pieces on top.  We continued this pattern making sure to overlap each piece of wrapping paper until the entire sheet of paper was covered.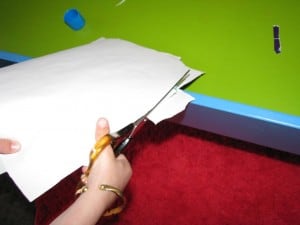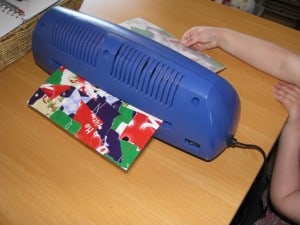 When the glue was dry, we cut along the edges to remove any overhang of Christmas paper on the collage.  Then we laminated it or alternatively you can contact the collage.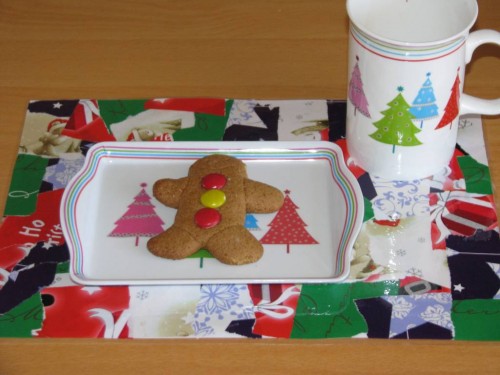 Tips & Ideas:
 Tearing the paper gives a more effective pattern to the collage than cutting.
The placemats can be decorated with any theme colour.
FOR MORE CHRISTMAS ACTVITIES AND PLAY IDEAS {…CLICK HERE….}