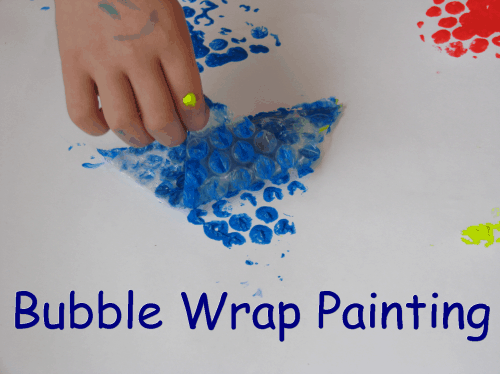 Learning about shapes using bubble wrap painting. 
Bubble wrap is so much fun to explore for kids!
Feeling the various textures of the puffy bubble pouches and hearing the noise of popping them.
Bubble wrap is great for creating interesting patterns and shapes with paint.
Here is an activity using bubble wrap painting and learning your shapes too!
What you will need?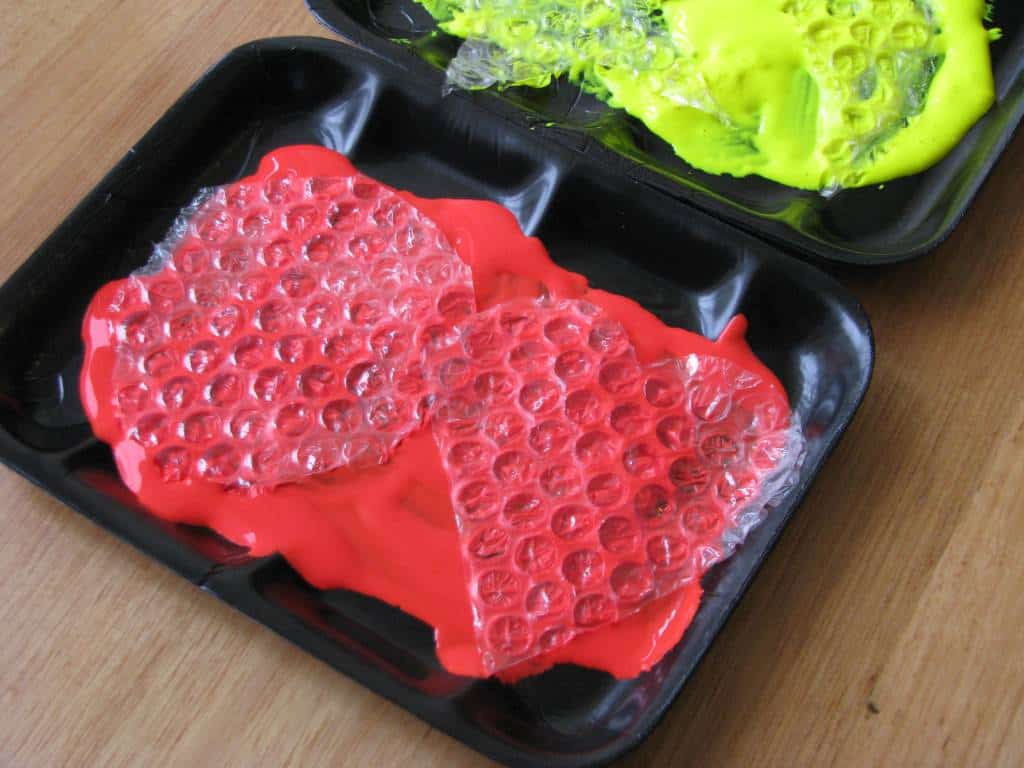 When you receive your next parcel in the post, save the bubble wrap!
You will need clean meat trays, when you're finished you can throw them away or wash them to use again next time.  You will also need paint and the Printable Shapes Template to use as a guideline in cutting out the shapes with the bubble wrap.
Let's Play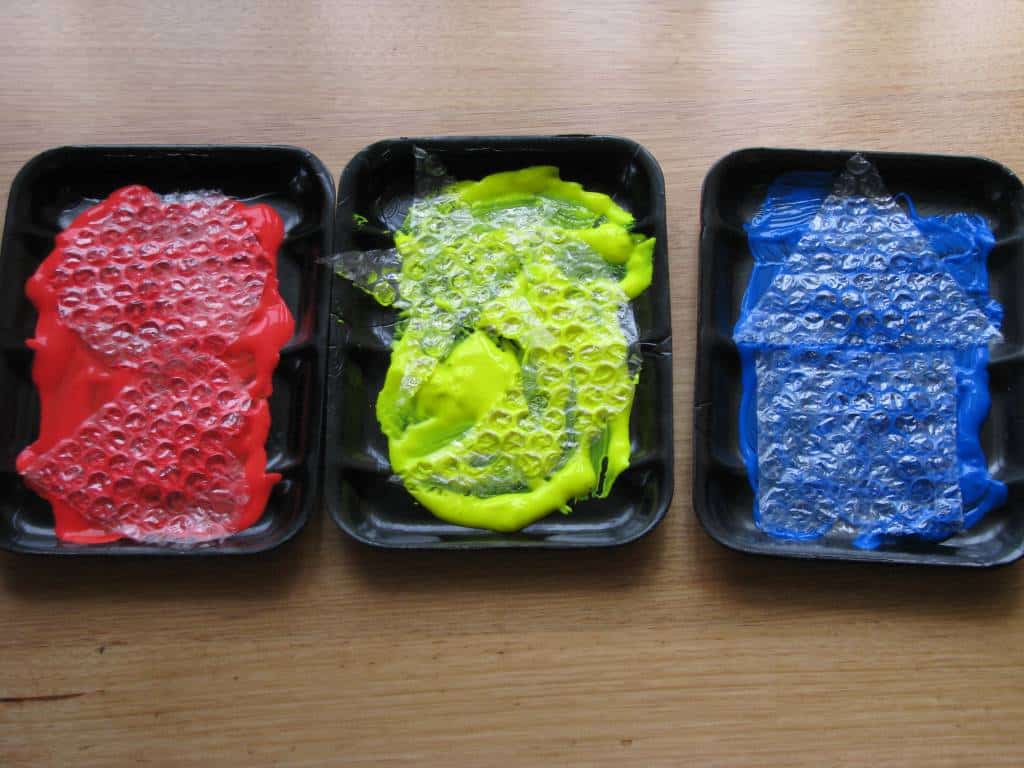 Choose three colours and lay the bubble wrap shapes bubble side down into the paint with the smooth side facing up.  Gently press the bubble wrap to cover the entire shape with paint.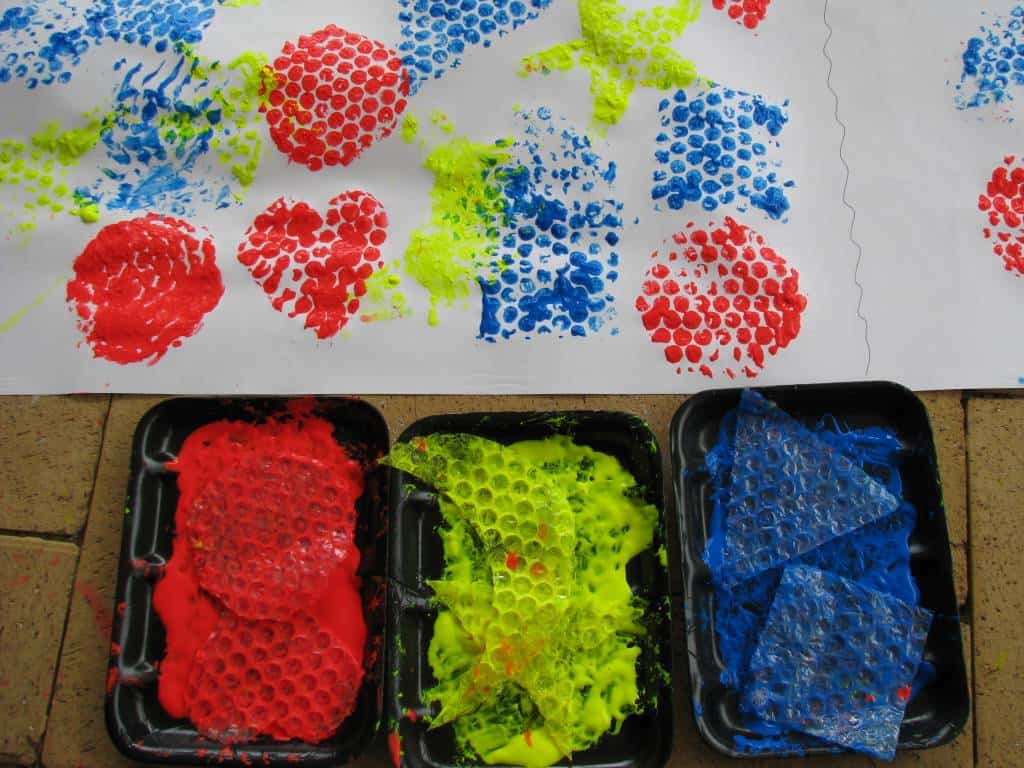 Place the paint covered shapes face down onto the paper, gently pressing with fingers to make sure paint coverage and then gently lift.
Let's Learn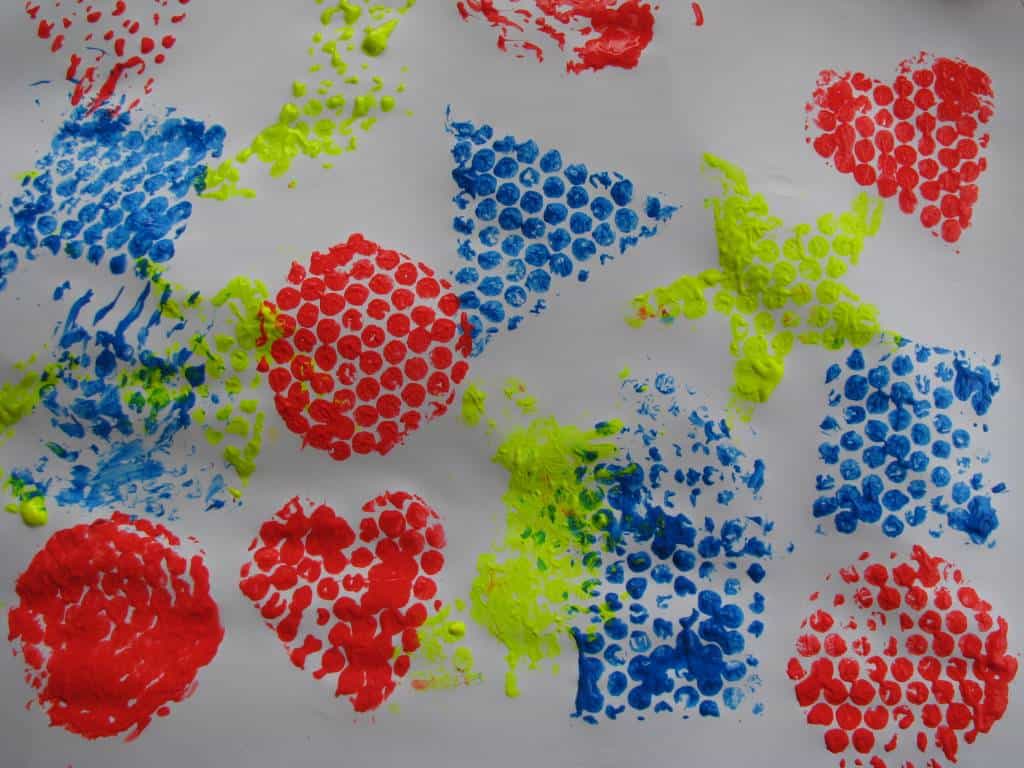 Learning Opportunities
Sensory – feeling various textures, squishy, bubbly and hearing the popping noise.
Hand and eye coordination
Fine motor skills development
Sense of achievement and pride
Experimenting with shapes and space
Shape recognition
Click here to download and print : Shapes Template