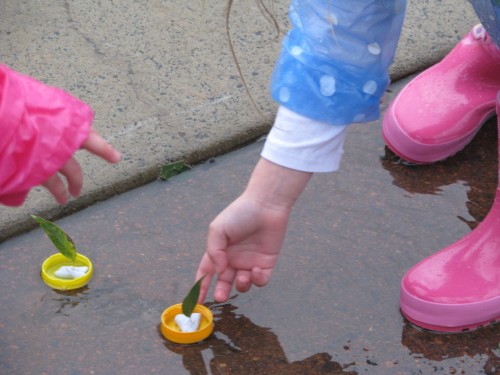 What I love about winter is that there are lots of puddles to play in. Recently after days of rain and being stuck inside, we put our rain coats and gum boots on for a splash about in the puddles.
The kids noticed that there was water running like a stream down the side of our road and watched as leaves and other debris was floating down with it. 
This gave us the idea to make small boats to set sail on the water and we came up with Bottle Top Leaf Boats which were super easy to make and so much fun to play with.
What you will need?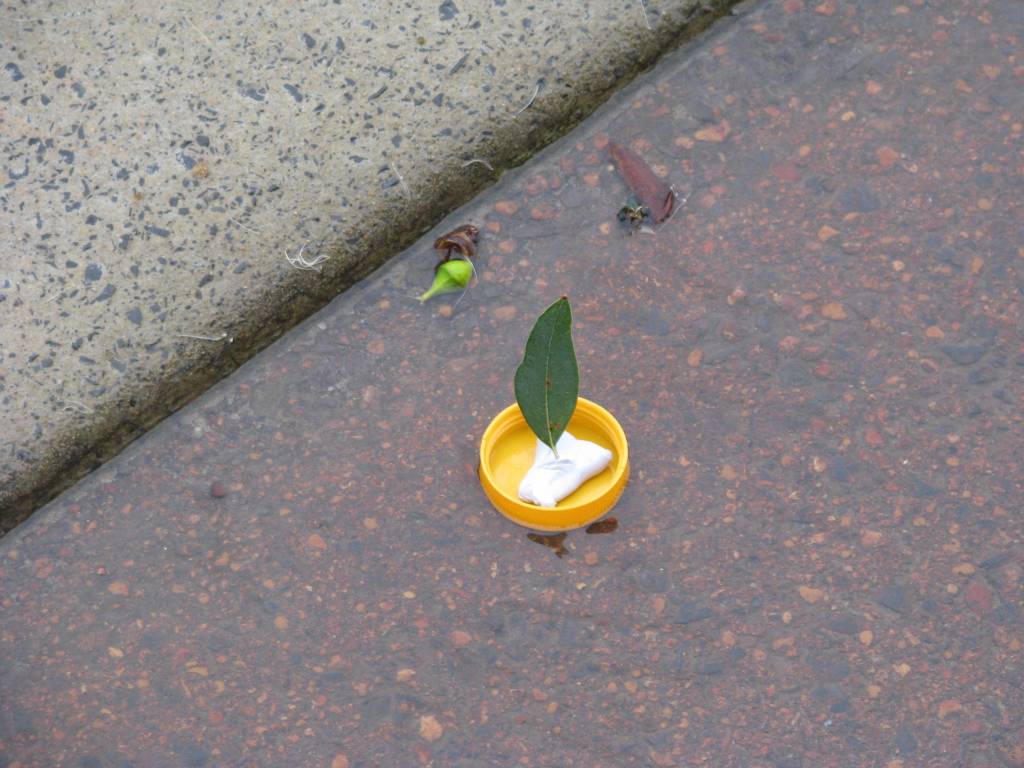 You will need bottle tops, small balls of blutac or plasticine and a small leaves.
Making the Bottle Top Leaf Boats turned into a bit of a science lesson as there was little bit of trial and error to get the Leaf Boats to float.  We discovered that you only needed a small ball of blutac to avoid the bottle top from sinking because they were too heavy and a small leaf that didn't over balance and topple the leaf boat over.
Let's Play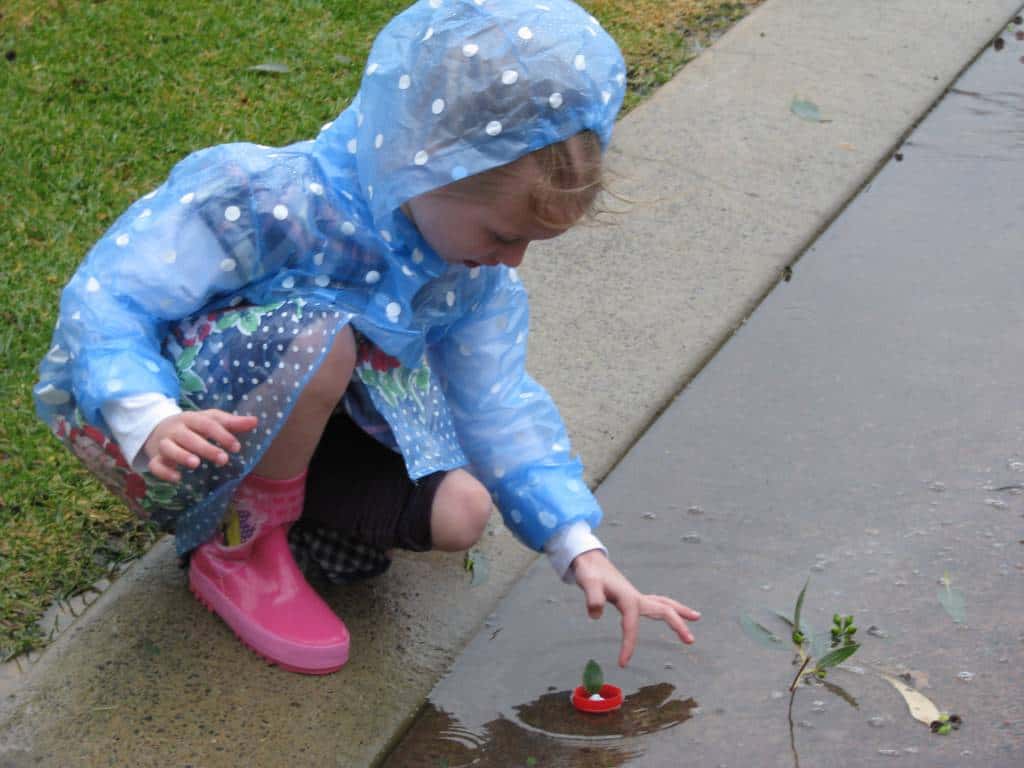 Playing, exploring and discovering with the Bottle Top Leaf Boats.
Miss 6 discovered that the water moved much quicker and pushed the Leaf Boats down the road faster when she pushed the water with her hand or boots creating a small wave of water.  Also over coming challenges of clearing a path for the Leaf Boats to travel without getting caught up in the debris on the road.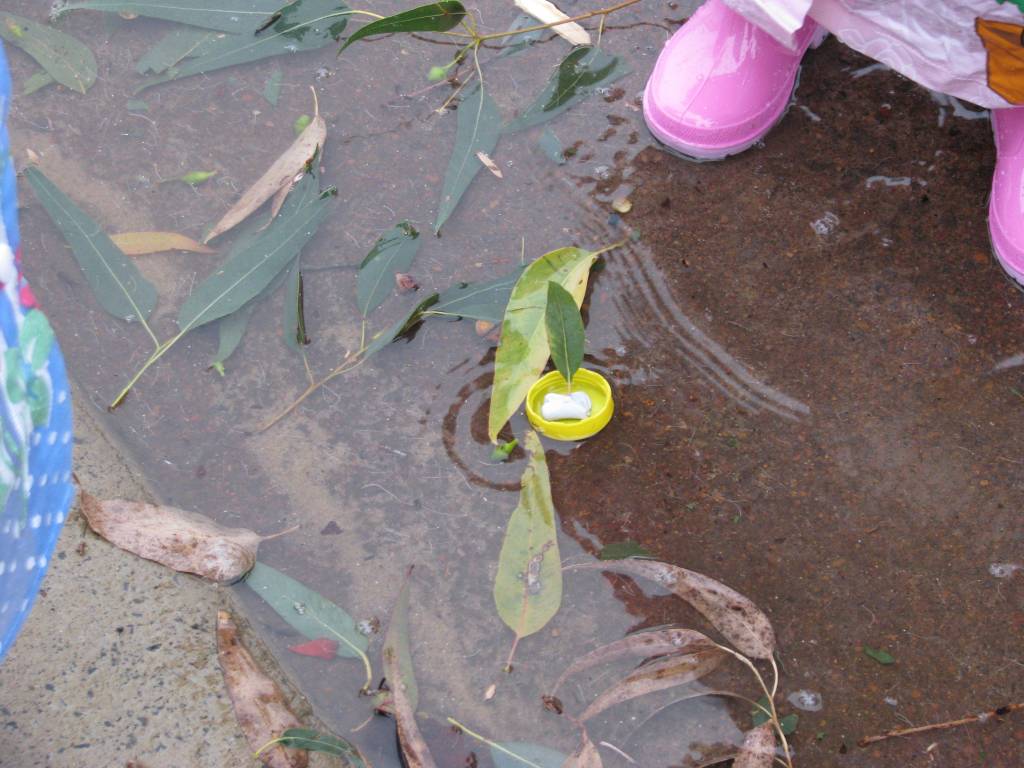 Let's Learn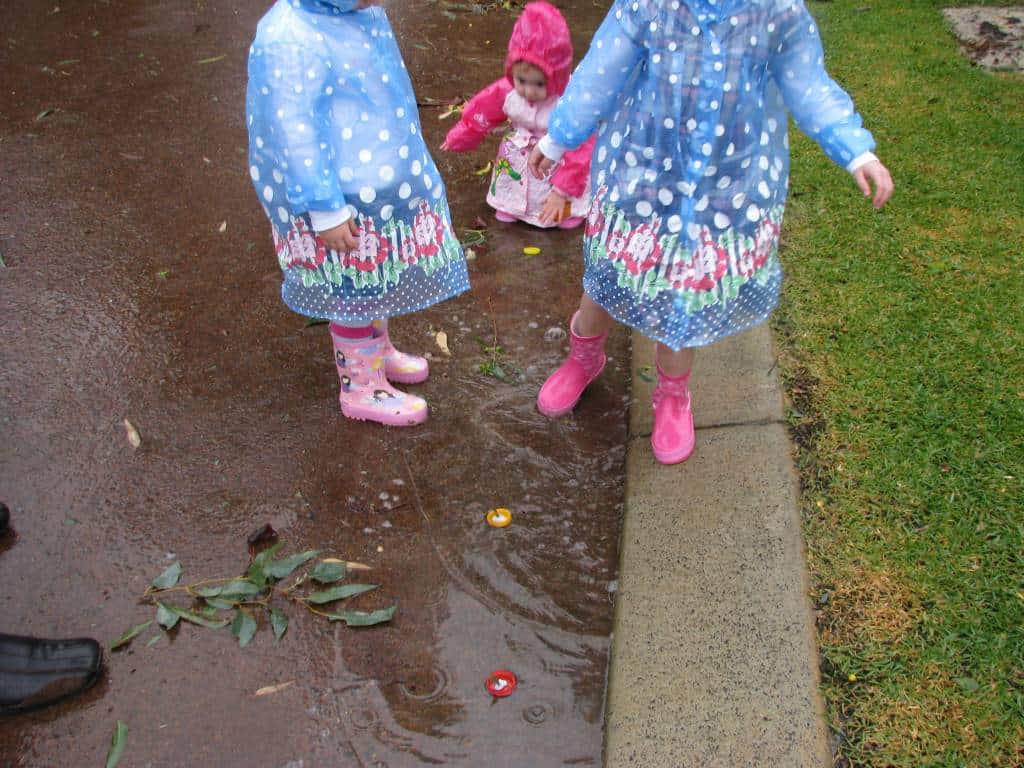 Learning Opportunities:
Creativity
Fine Motor Development – Pre-writing skills
Hand-Eye Coordination and Control
Cause and Effect
Concentration
Language development
Problem Solving Skills – trial & error
Sensory – exploring the world around us through our senses
Other Ideas