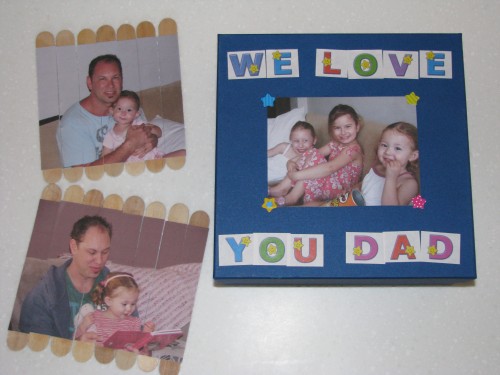 A Homemade Father's Day Gift Idea: Father's Day here in Australia is on Sunday 2nd September and my girls and I have been making some homemade Photo Puzzles using large pop sticks/paddles.
It was so much fun and exciting for my girls to create their very own personal gift for their Dad. It is a great gift that I believe keeps giving as my girls and their Dad will be able to share special time together on Father's Day putting the photo puzzles together and beyond.
What you will need & instructions: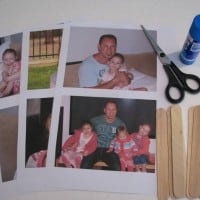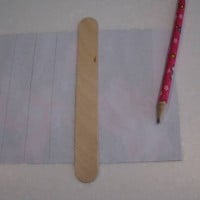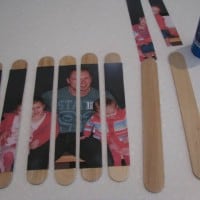 You will need photos; we printed ours onto plain computer paper, large pop sticks/paddles, pencil, scissors and a glue stick.
Print photos onto plain printing paper and cut them out. Our photos are approximately 15.5cm x 12 cm.
Turn the photos over and draw a gentle faint line with the pop stick to divide the photo up into parts. Using the scissor cut along the faint lines.
Spread a thin layer of glue onto the pop stick and gently press the photo part into place. Try and have the parts of the photo sit central on the pop stick so the photo puzzle will line up and come together more easily.
Photo Puzzles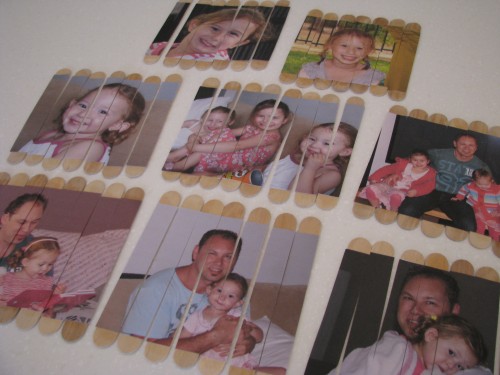 We made eight photo puzzles, some of all the kids with their Dad and some of them individually with their Dad. My girls really wanted one of themselves as well! They decorated a box to keep all the puzzle pieces in with stickers and a photo on the front.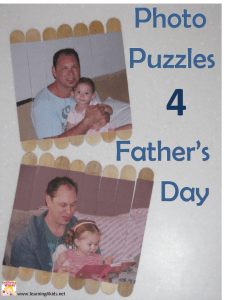 Now like every year, let's see how long we can keep it a secret!
More Father's Day Ideas 
Click on the image to find out more….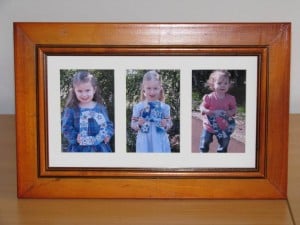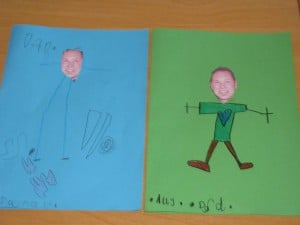 I think we will do the funny father's day card again……it still makes me giggle! 🙂
Available in our shop: 
We stock a large range of art and craft supplies.
Take a look <HERE>