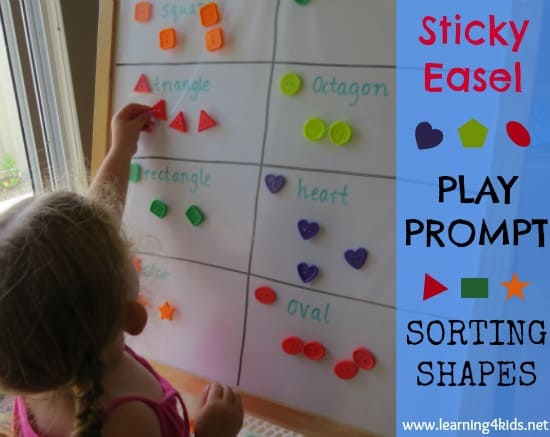 Using an easel covered with sticky contact is a wonderful creative tool and canvas that will entice kids to play and learn about shapes.
The Sticky Easel Play Prompt Sorting Shapes activity involves sorting, matching and classifying shape buttons into groups, creating a collection of each different shape button.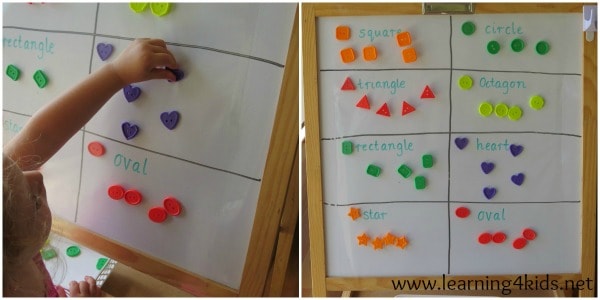 You will need contact paper, sticky tape, white boards markers and shapes. I used button shapes that I have here but you could alternatively use cut out foam shapes or thick cardboard or even magnetic shapes if you have them, just about anything that is shapes.
Before apply the sticky contact to the board, I divided the board up into sections, stuck on a different shape inside each section with double sided sticky tape and wrote the name next to it. I then measured up the size of the contact for the easel and cut it to length, followed by peeling away the contact backing paper. I held the smooth side onto the board with the sticky side facing out, sticky taping it to the easel.
Let's Learn
Fine motor
Hand and eye coordination
Shape recognition
Classifying, matching and sorting
Problem solving and self-correcting
Let's Play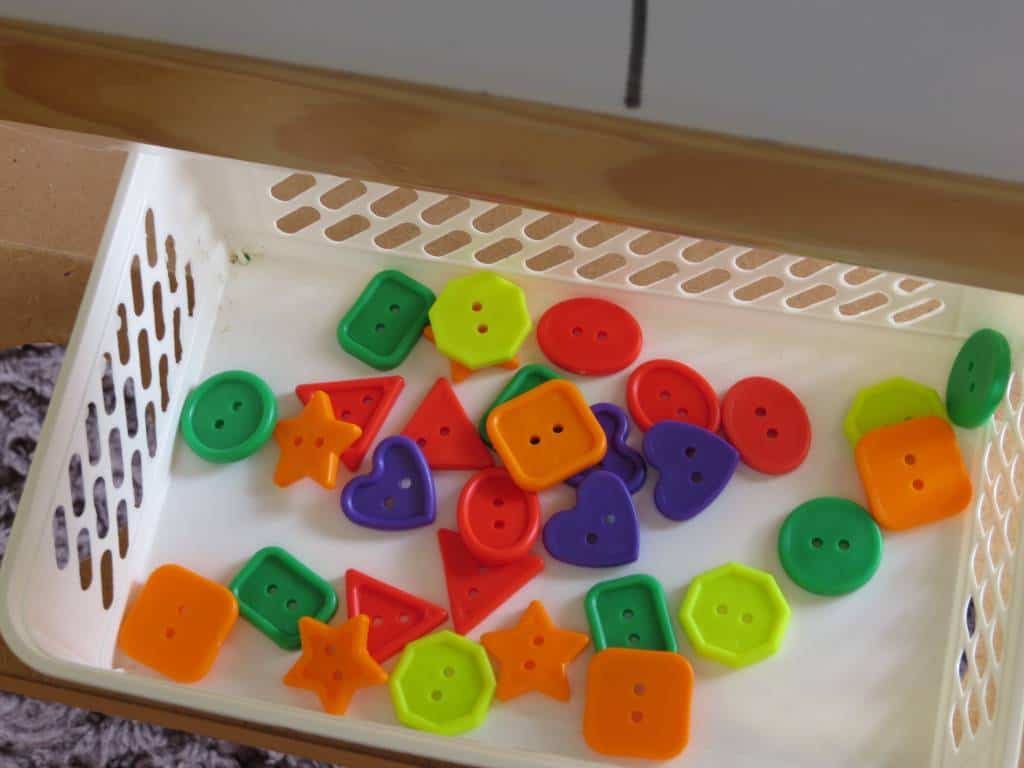 Wipe away and remove all the sorting boxes underneath the sticky contact to open a new opportunity for your child to play freely using the button shapes and sticky easel board. No structure, just playing, discovering and creating with the shapes!