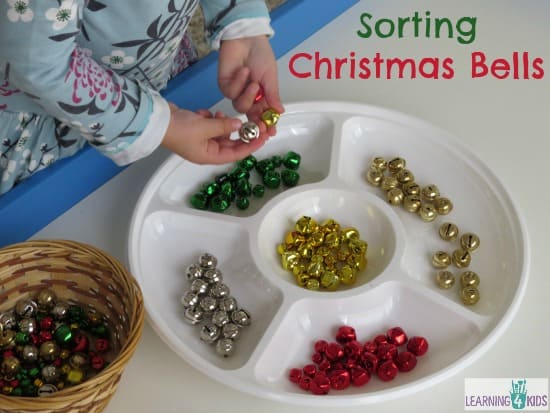 Sorting Christmas Bells is an easy activity to set up which promotes colour recognition and classifying skills. These colourful bells are so inviting and kids will enjoy sorting and matching them according to colour, shape and size.
Sorting Christmas Bells fits in perfectly with Christmas just around the corner.
What you will need?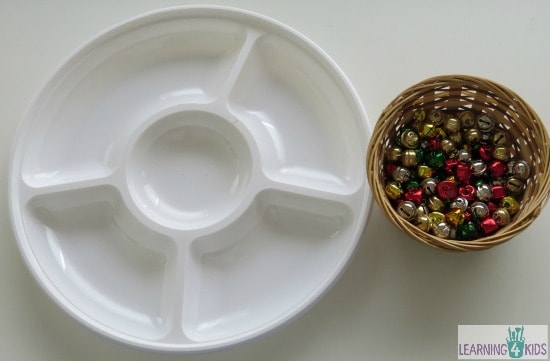 You will need an assortment of colours and size Christmas bells.  These Christmas bells can be purchased at your locate or craft store or online.  You will also need a tray divided up into sections.
Let's Play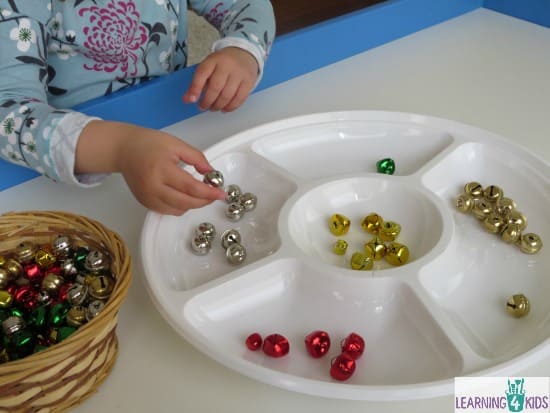 Some Ideas:
Sort the bells by shape.
Sort the bells by colour.
Sort the bells by size.
Talk about the colours and use language describing the bells such as they are shiny, etc.
Shake the different bells and compare the sounds they make. Does the larger bell make the loudest noise?
Let's Learn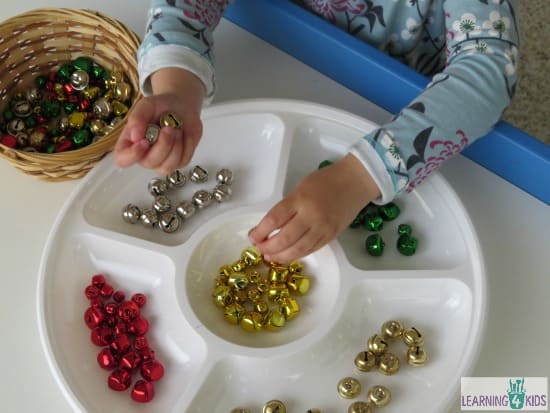 Learning Opportunities
Fine Motor Development
Hand-Eye Coordination and Control
Concentration
Language development – describing the bells such as shiny, noisy, etc.
Mathematics – measurement, comparing size.
Colour recognition
Problem solving skills – comparing the differences and sorting them accordingly.
Find more CHRISTMAS activities & play ideas <CLICK HERE>
Available in our online shop:
The Ultimate Christmas Printable Activity Pack – 100 pages and over 20 activity ideas