Activity Ideas Using Pegs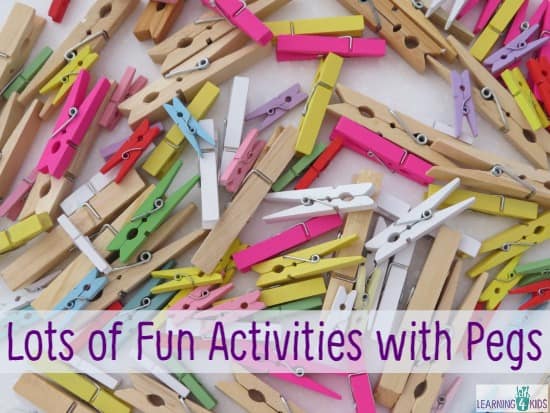 Kids love pegs, they are bright, colourful and attract the interest of children.
Pegs are perfect for play ideas, activities and crafts!  They are great for building strength of fine motor muscle and coordination. They also encourage the pinching action between the thumb and finger which helps in the development of good finger grip.
I have put together a collection of a few 'peggy' fun activities you may like to try.
Peg Painting with Pompoms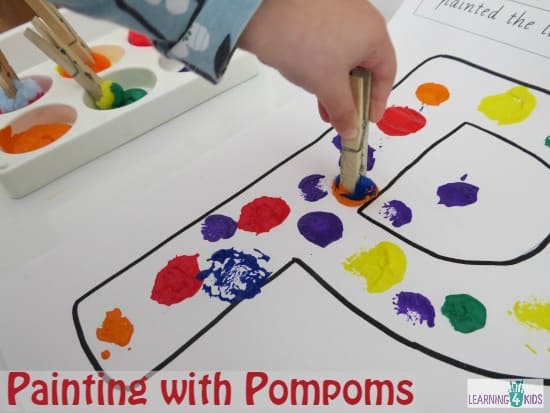 Painting with Pompoms is a fun activity for kids and toddlers to explore colours and experiment with a new paint tool. It is so quick and easy to set up and also allows for kids of all ages to complete as it is open-ended.  Read more…
Pretend Play Hanging Washing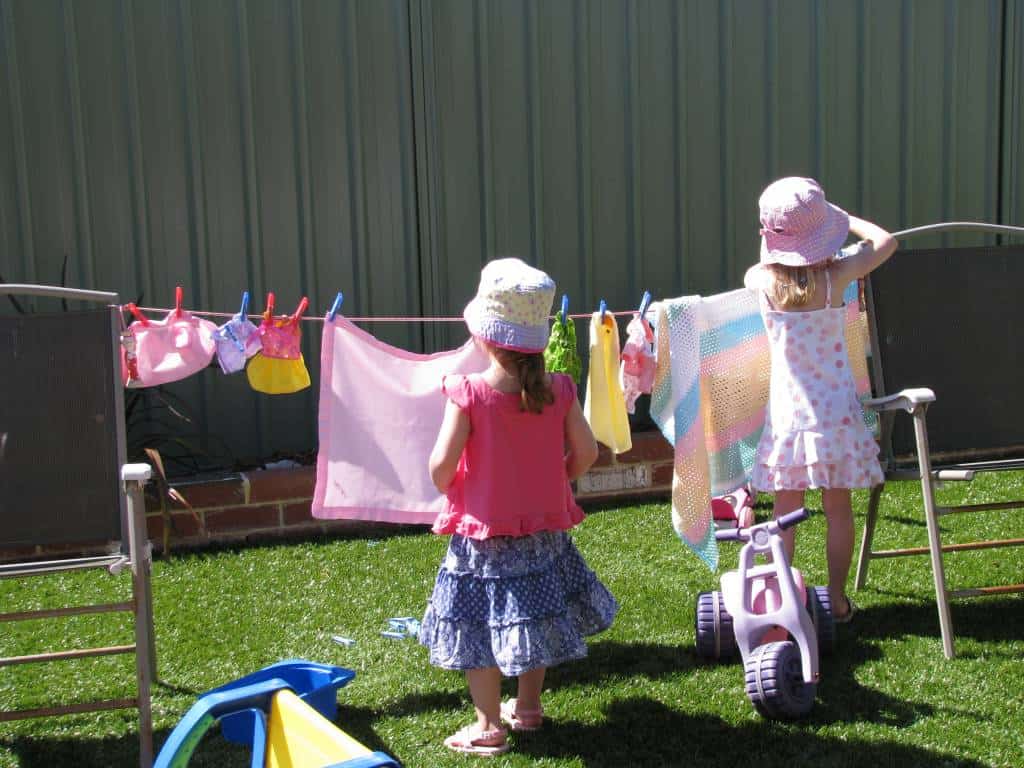 Kids like to pretend!  They like to pretend to be doctors, vets, check out operators but they most like to pretend to be a grown up.  The number of times my kids have watched me hang the washing out is too much to count but they have been there and unknowingly they are observing and watching every action and every movement.  Read more…
Matching Colours with Pegs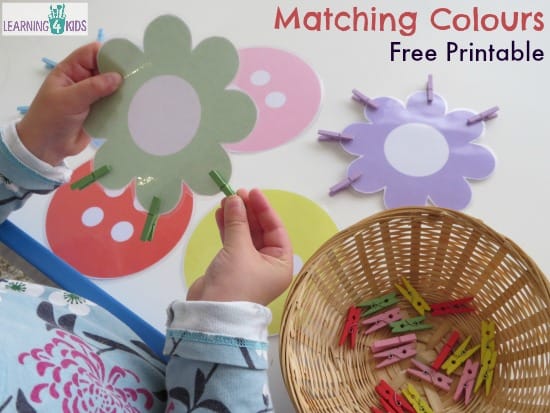 This Fine Motor Busy Bag involves matching colours by pressing and pinching the peg onto the matching coloured flower or button shape.  It is a great activity for developing fine motors skills and coordination and also colour recognition.  We also have a free printable so you can create your own!  Read more…
Peg-A-Number Fact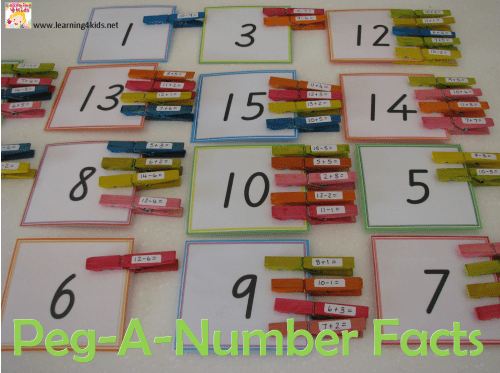 Peg-A-Number Fact is a fun maths game that allows kids to practise basic numbers sums and encourage the use of strategies to solve maths problems.  Read more…
Peg Colour Match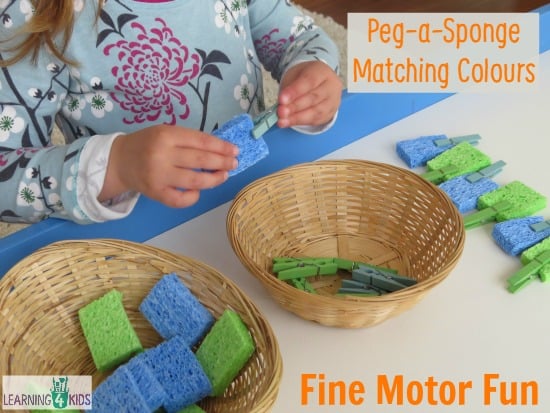 This Fine Motor Busy Bag involves matching colours by placing the peg on the matching coloured sponge square.  I was nearly going to call the activity, Peg-a-Sponge Colour Match but it is also so simple and a compact activity that will fit into a small busy bag.  Read more…
More Peg play Ideas and Activities from around the web
Amber from Happy Crafty Family – Easy Craft Ideas for Kids: Felt Ball Peg Caterpillar
Kylie from Octavia and Vicky – Pretend Play Construction Site
Anna from Imagination Tree – Coffee Filter Butterfly Craft
Kate from Picklebums – Five Current Buns Printable Puppets
LIKE THIS POST
Come join the many playtimes here on Learning4kids, please enter your email address in the subscription box to receive updates right to your inbox!
One Response to "Activity Ideas Using Pegs"