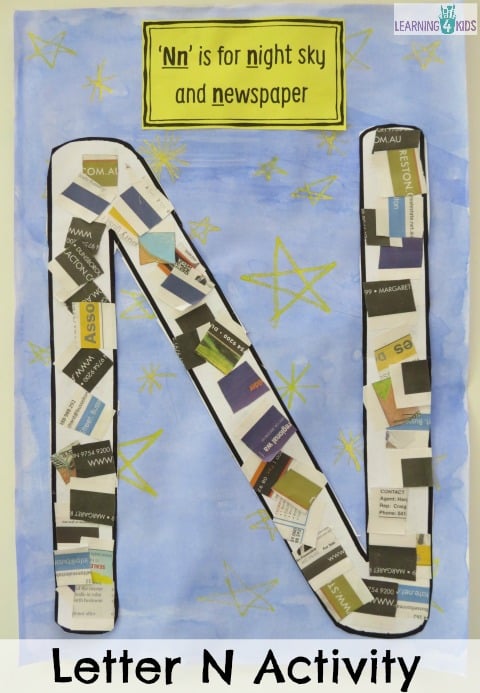 Letter N Activity – Newspaper Collage
N is for Night sky and Newspaper Collage
Making a Newspaper Collage and Night Sky is a fun activity to introduce young children to learn about the letter N. It is a super simple craft activity to identify what the letter N looks like and what sound it makes. Completing this activity also provides an opportunity to talk about the letter, make connections with spoken language and real life experiences.
There are two parts to this activity:
The letter N newspaper collage and
Creating the night sky with watered down paint and yellow crayons.
What you will need?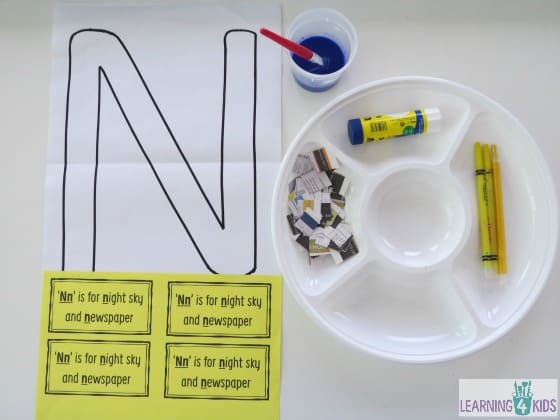 You will need, torn up newspaper, glue stick or PVA craft glue, dark blue/black edicol dye or dark blue paint mixes with a small amount of water, yellow crayons
To download and print, click here:
N is for newspaper and night sky
Please note that the letter N will print A4, I have photocopied our letter N and enlarged it to A3.
Let's Play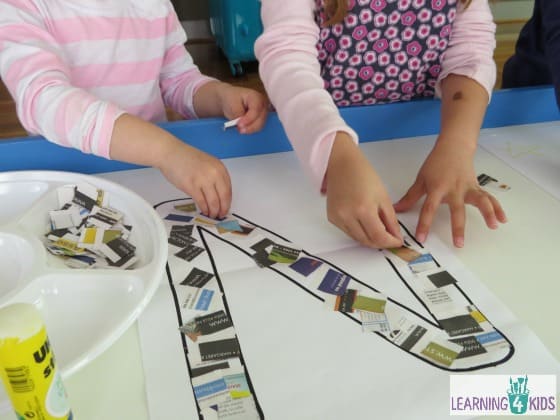 Some Ideas:
Glue the cut up newspaper onto the letter N shape.
Talk about the letter N, what sound it makes and other words that begin with this sound.
Sing songs about the letter n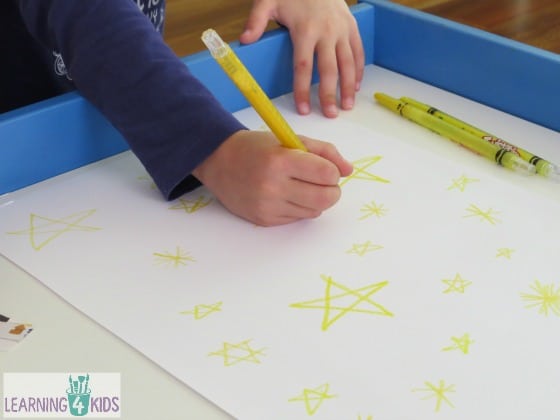 Using yellow (and white) wax crayons to draw on some stars to create the night sky.
Let's Learn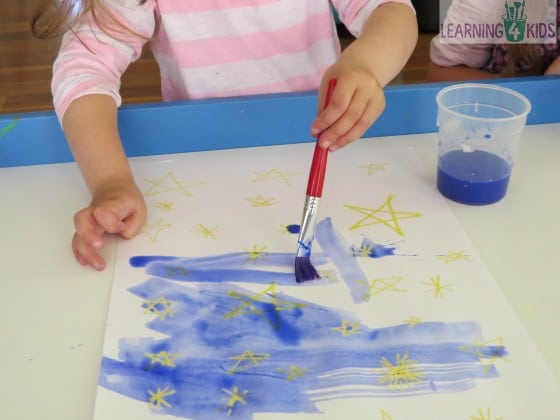 This part of the wax resist process is so much fun! Children paint over the wax crayon stars and watch as the watered paint forms small beads on top of the wax.
Learning Opportunities
Oral language development – hearing the sound and saying it out loud.
Letter recognition
Creativity
Fine Motor Development
Hand-Eye Coordination and Control
Cause and Effect
Take a look at our other Letter N Activity: Making Noodle Necklaces
For more ALPHABET activities & play ideas <CLICK HERE>