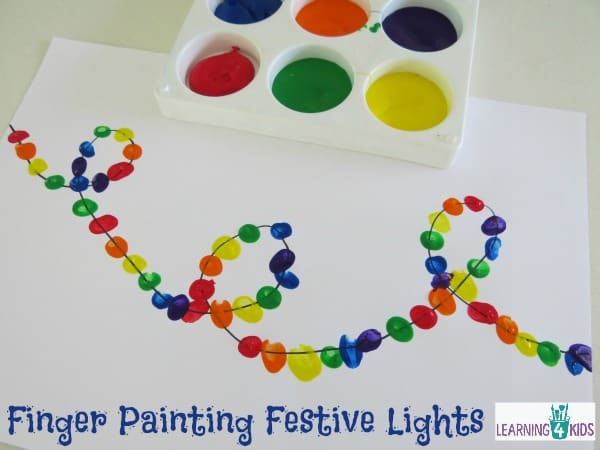 Looking for a super easy Christmas or Festive painting activity for the kids to do? Finger Painting Festive Lights is really simple to set up and fun to make.
Children can create their own patterns of coloured lights or finger paint the festive lights onto a card to give to someone at Christmas time.
I think the Finger Painting Festive Lights would also look great as homemade gift wrap/wrapping paper!
What you will need?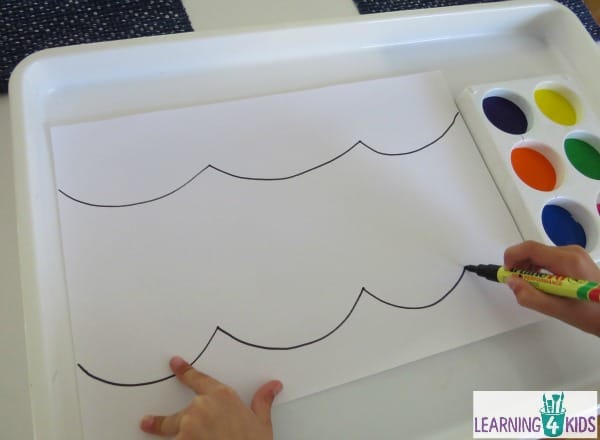 You will need a large sheet of paper, permanent marker pen and different coloured paints.
Let's Play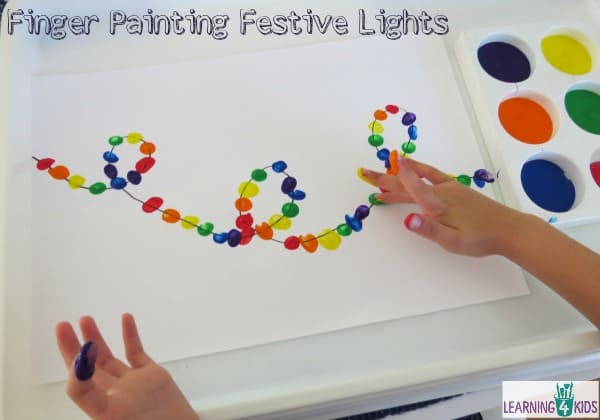 Some Ideas:
Encourage children to create their very own lines using the permanent makers. Some children may like to create swirls, straight lines, wavy lines or squiggly lines. You can also draw lines from corner to corner, side to side or up and down. The ideas for creativity are endless.
Children place one finger/thumb for each colour paint and press the paint along the line to form or imitate a festive light. You can press the painted lights directly on top of the lines or have them hanging underneath the lines, slightly touching the black line.
Create patterns using the different colours provided, such as red, blue, green, red, blue and green again.
Children can finger paint the festive lights into a card to give to someone at Christmas time or make some colourful homemade gift wrap.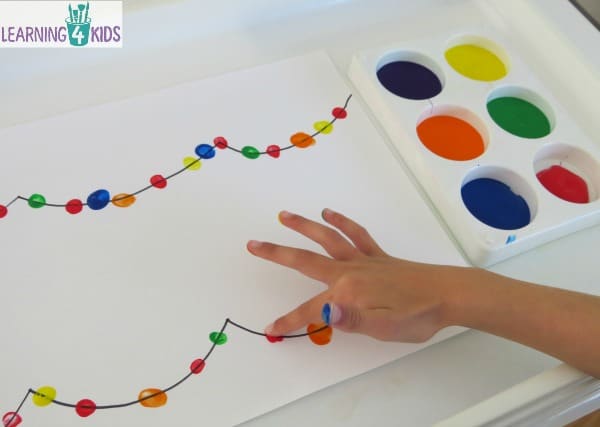 Let's Learn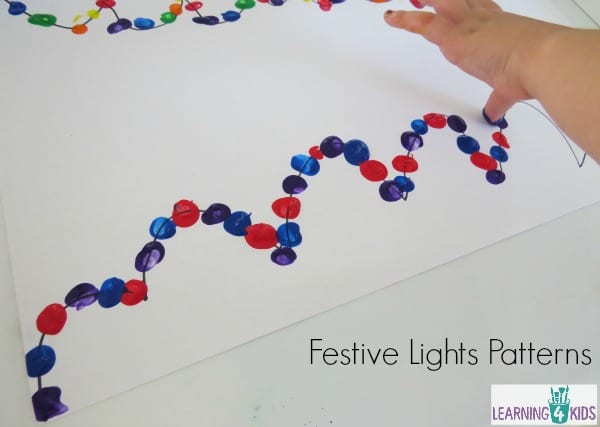 Learning Opportunities
Creativity and imagination.
Fine Motor Development
Hand-Eye Coordination and Control
Cause and Effect
Concentration
Colour recognition
Sensory exploration with paint and colours.
Maths: recognising and forming patterns with colours.
Click here for more CHRISTMAS activities & play ideas
Click here for more PAINTING activities & play ideas
Available in our online shop:
Please click on the product names to view full product details.
The Ultimate Christmas Printable Activity Pack