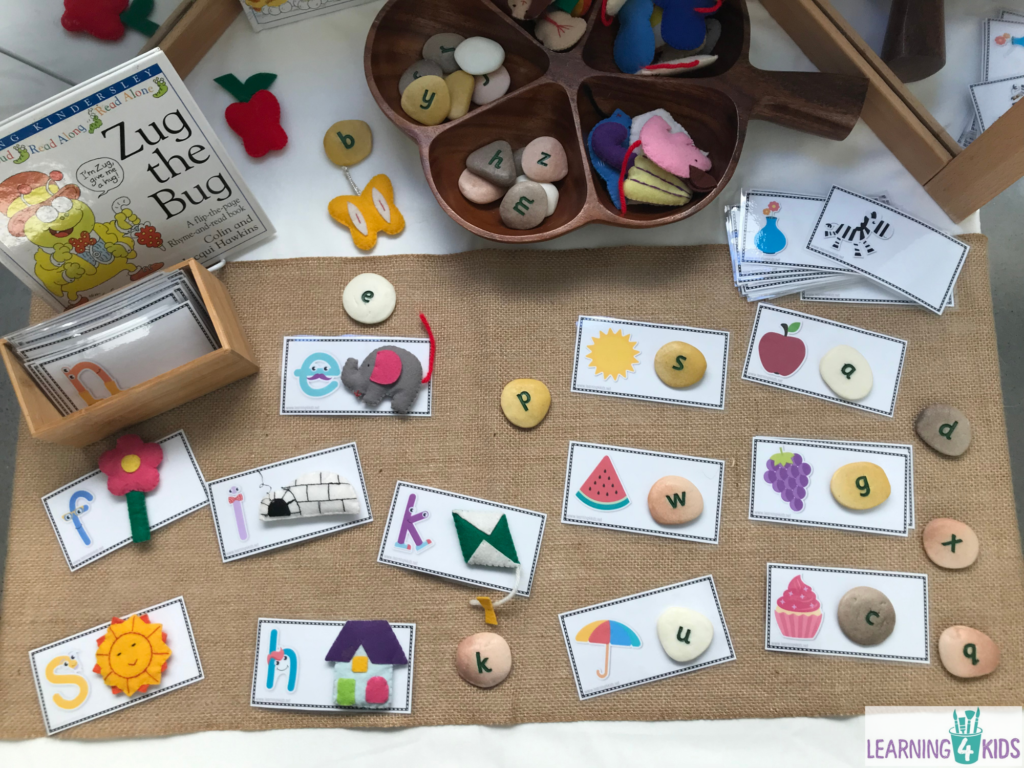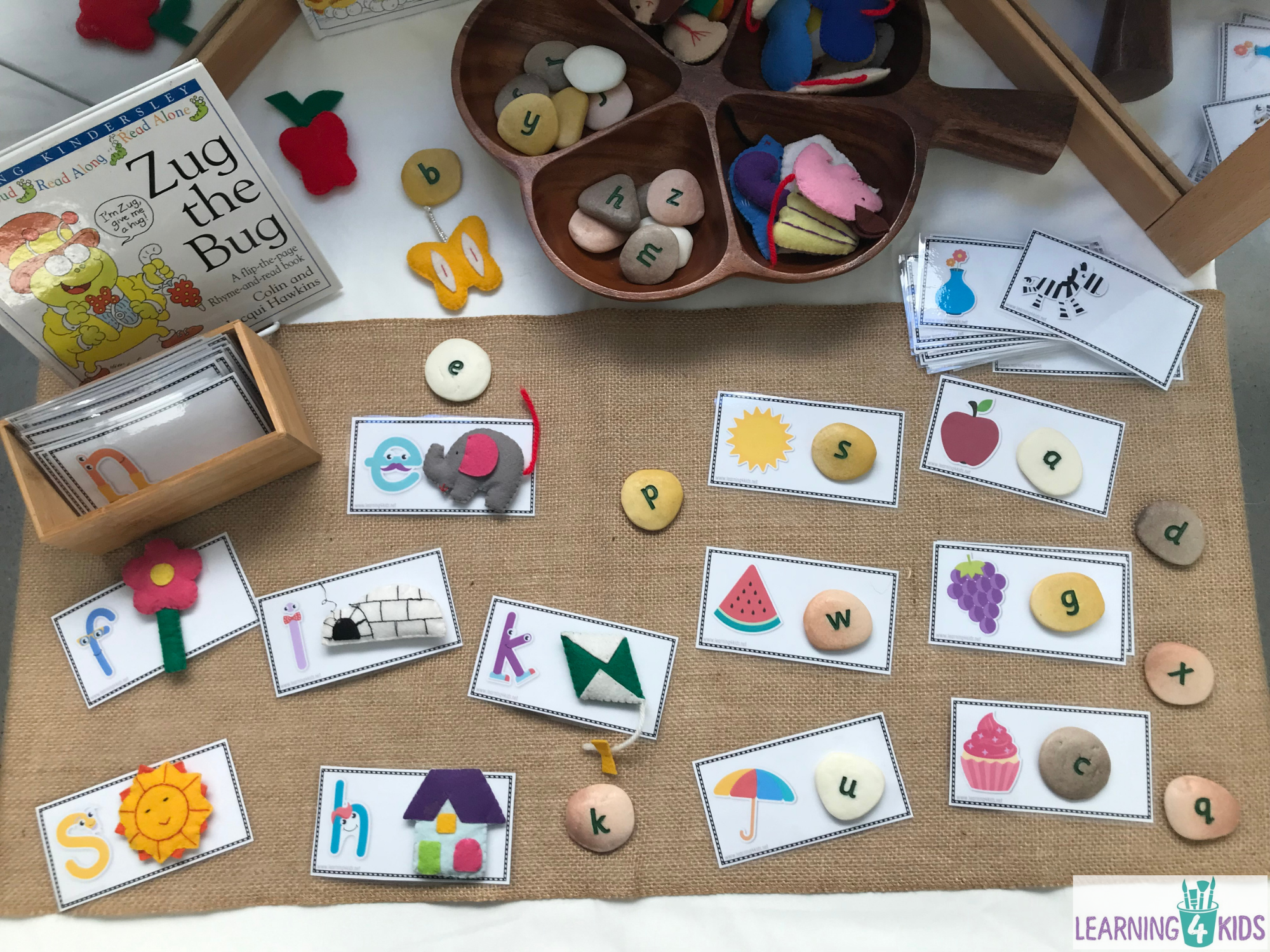 The Printable Alphabet Picture and Letter Cards is the perfect resource to engage children in matching games and activities to learn and recognise the alphabet. It can also be used to consolidate letter -sound knowledge that has been previously taught or to create an inviting Alphabet Learning Centre in the classroom.
It is a great hands-on activity using tactile alphabet letters and objects that begin with each letter of the alphabet and matching them to the picture and letter cards.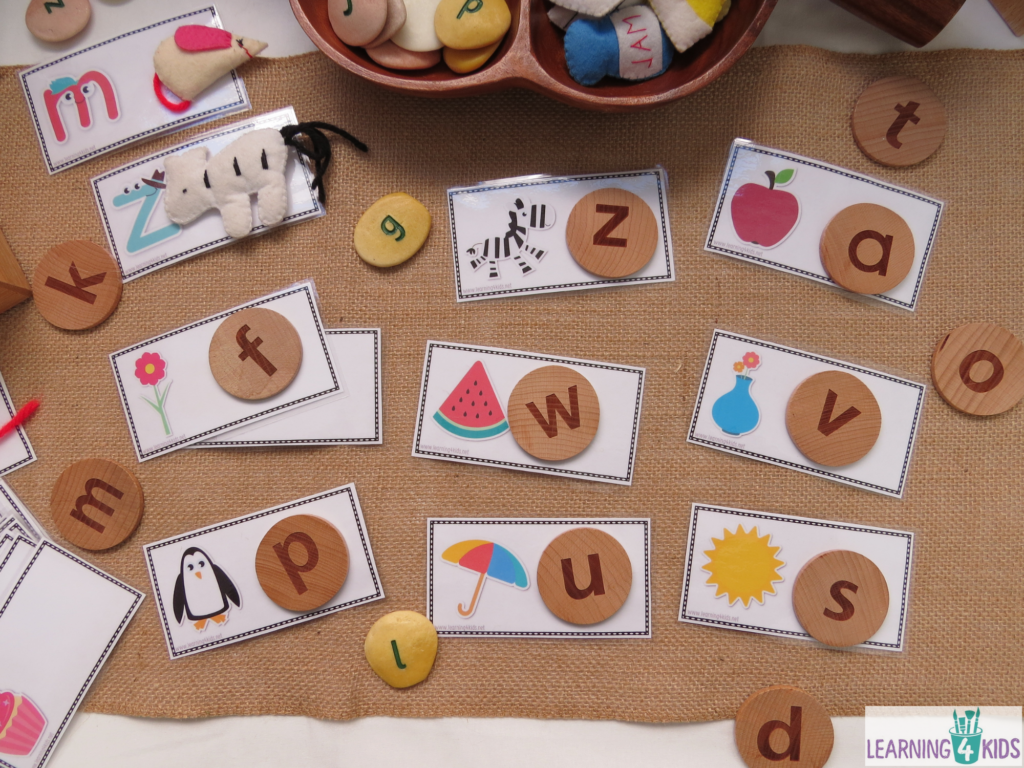 By playing matching games and activities with the Alphabet and Letter Cards, children are mastering some important skills such as:
Concepts of the alphabetic principle
Letter-sound knowledge: Phoneme – Grapheme Correspondence
Isolating initial sounds: hearing it and locating an object or letter that begins with that sound.
Consolidate and reinforce letter-sound knowledge (previously taught)
Alphabet Letter Cards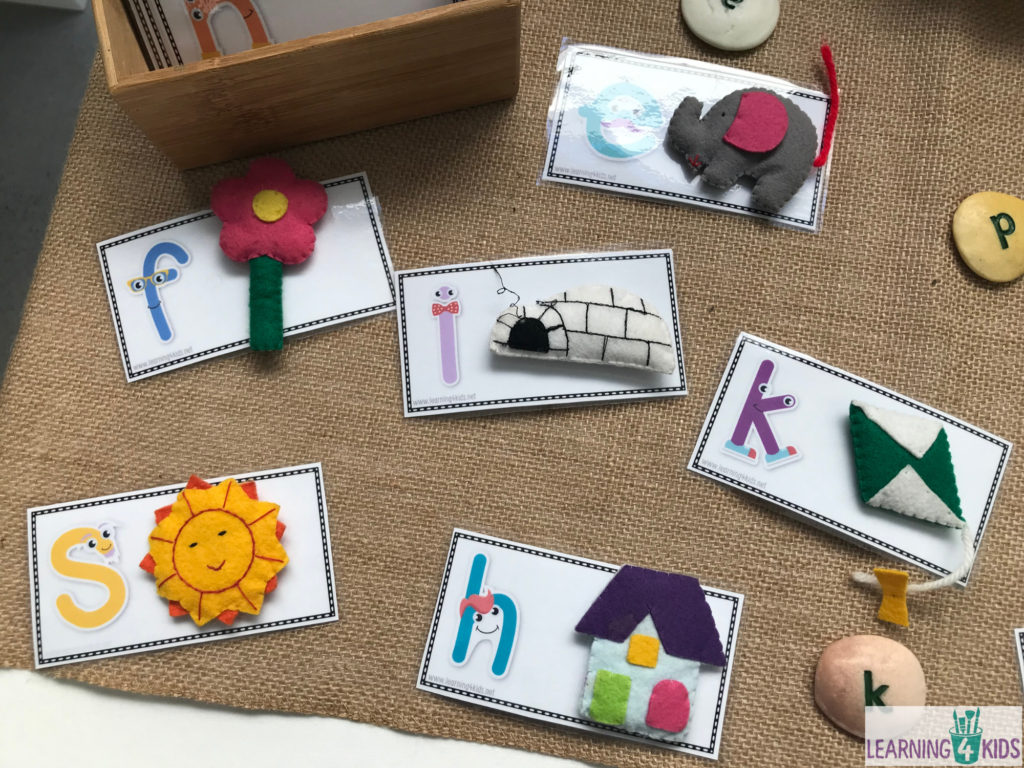 Using the Alphabet Letter Cards, children can match small toys and objects that begin with the same letter sound to match the letter. For example, /h/ for house, /s/ for sun and /i/ for igloo.
Alphabet Picture Cards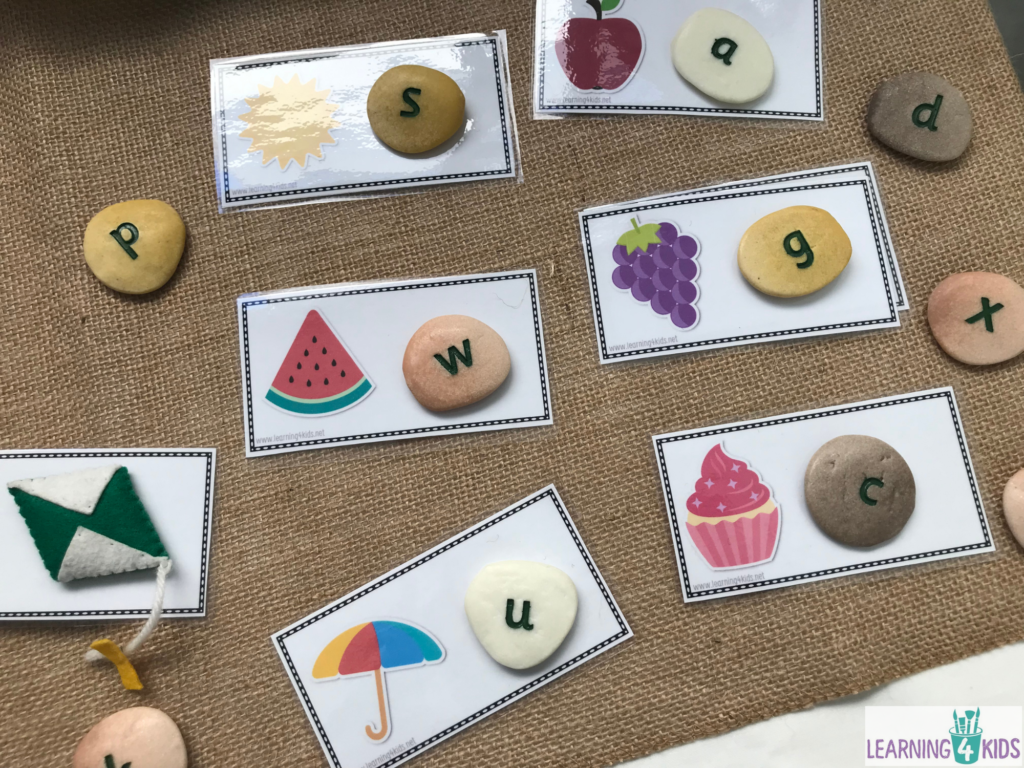 Using the Alphabet Picture Cards, children can match alphabet letters by placing the letter on top of the card, next to the picture beginning with that sound. Children say what the picture is, listen and hear for the beginning sound of each picture and place the matching letter next it. For example, /c/ for cupcake and /u/ for umbrella.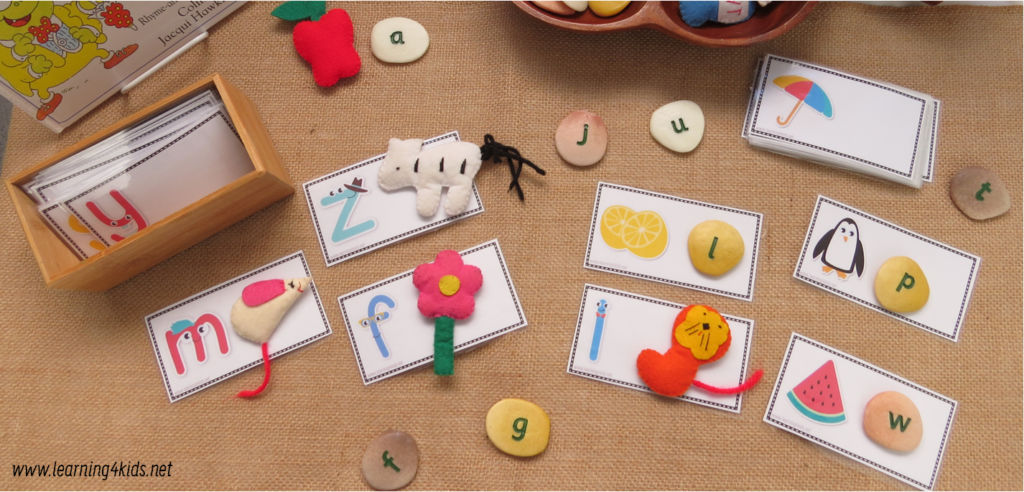 When you purchase the downloadable document for this printable, you will receive:
Copyright and thank you!
Instructions & Activity Ideas
Alphabet Picture Cards (A-Z) PDF
Alphabet Letter Cards (A-Z) PDF
Other Useful Printables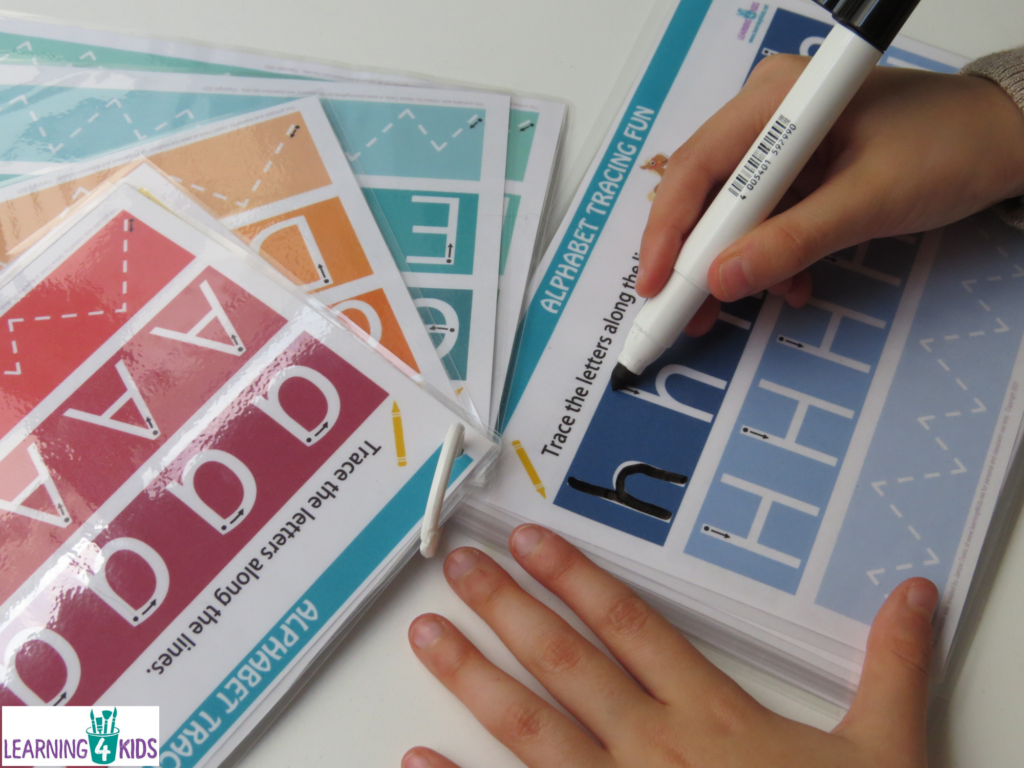 The Printable Handwriting Flipbook is an updated version of the Alphabet Tracing Mats. The purpose of this product is to assist children to trace the letters to help with the learning process and correct letter formation.
When laminated the Handwriting Tracing Mats become a reusable dry erase sheet that you can write on them with a whiteboard marker and then simply wipe off with a tissue, cloth or magic erasers. <Available Here>
Click here to view all our Downloadable Products
All downloads are Copyright protected to Learning4Kids 2021.
Not to be distributed, transferred, or shared in any form. For personal use only.
Thank you for supporting Learning 4 Kids x