Here in Australia we are leading up to Father's Day this Sunday. In past we have made several crafts and homeamde gifts and have written about some of them here on Learning 4 Kids. I refreshed these activities and collated them here into this one post. I hope you are able to find something useful here to make with the kids this Father's Day.
It is so exciting for kids to create their very own personal gift to give to their Dad or special male figure in their life.
Father's Day Gift Idea: Pop Stick Photo Puzzles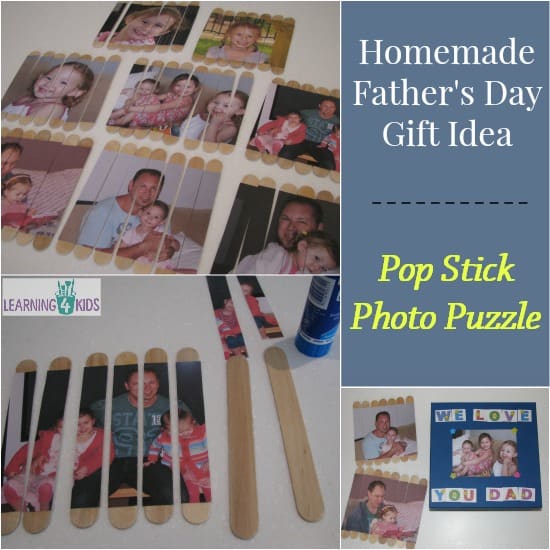 Pop Stick Photo Puzzle is a gift that will keep on giving as kids and their Dad will be able to share special time together on Father's Day putting the photo puzzles together and beyond.
You can read more about the Pop Stick Photo Puzzles <HERE>
Homemade Father's Day Card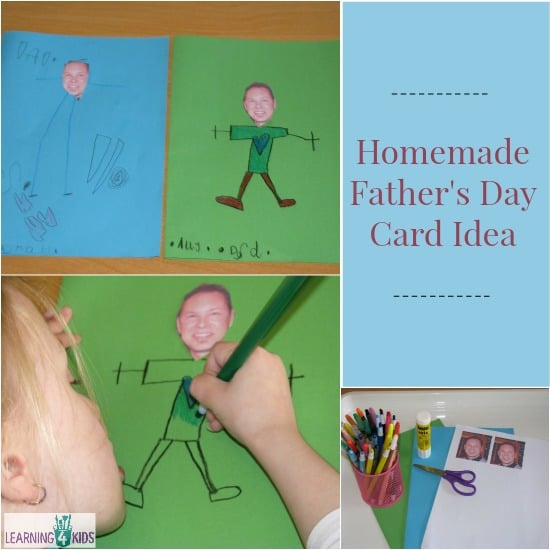 A father's day card that is sure to make him laugh! This is super cute, where children get to create their Dad using a photo of his face and drawing his body. It is unstructured, where the kids are free to use their imaginations, create and their Dad's body the way that they would like to.
You can read more about how to make this Homemade Father's Day Card <HERE>
Dad Letter Collage and Photo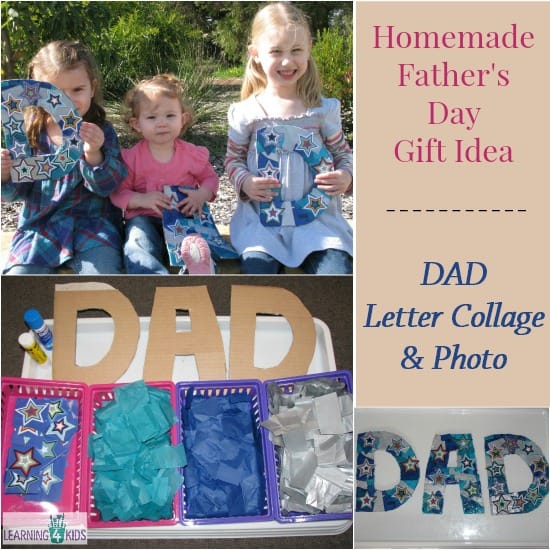 Creating large cardboard collage D A D letters is super simple and a fun activity for a Homeamde Father's Day Gift. Using coloured tissue paper and stickers to personalise the letters and then use them later in a photo of the kids holding up the letters. Place the letters into a frame and the kids have a personalised Father's Day gift to give to Dad.
You can read more about it <HERE>
Wishing all those special men in our children's lives a very special day!