Minty Candy Cane Scented Play Dough Ornaments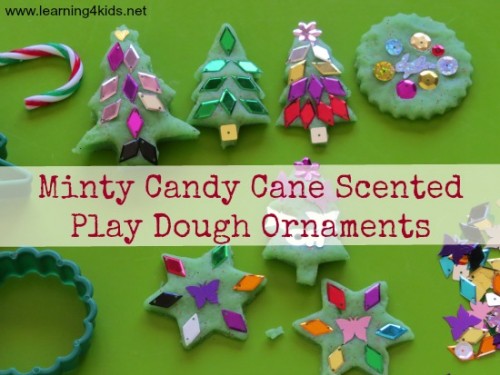 Making Play Dough Christmas Ornaments with Minty Candy Cane Scented Play Dough is an open-ended opportunity to play in an unstructured way, allowing children to explore their creativity and imagine.
The Minty Candy Cane Scented Play Dough heightens the sensory experience and was used to make the play dough ornaments which were then decorated with metallic confetti and sequins.
So simple and so much fun…..and a whole lot of learning and skill building happening too.
A little while back I shared with you an activity we did making Salt Dough Christmas Decorations (Ornaments) for the Christmas tree.  Making Christmas Play Dough Ornaments was inspired by this activity and provided an opportunity for my kids to practice and role play the skills and ideas that they learnt from making the salt dough and their salt dough Christmas ornaments.
What you will need?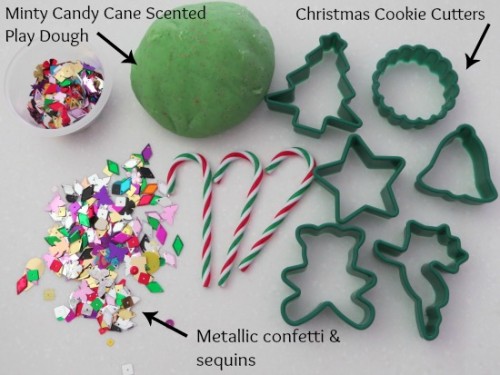 You will need Minty Candy Cane Scented Play Dough, Christmas Cookie Cutters and Metallic Confetti and Sequins.  I also added three Candy Cane Ornaments from the Christmas tree to add to the creativity.
Click here to view the Minty Candy Cane Scented Play Dough Recipe
Let's Play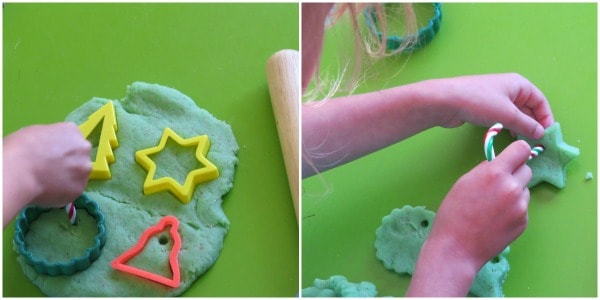 Role Play: Making Christmas Play Dough Ornaments was very much like making our Salt Dough Ornaments.  It involved kneading the play dough, rolling it out flat and pressing the Christmas cookie cutters into the dough.  Using the candy cane ornament my girls made small holes to imitate the ones we made with a straw on our Salt Dough Ornaments.
Let's Play Some More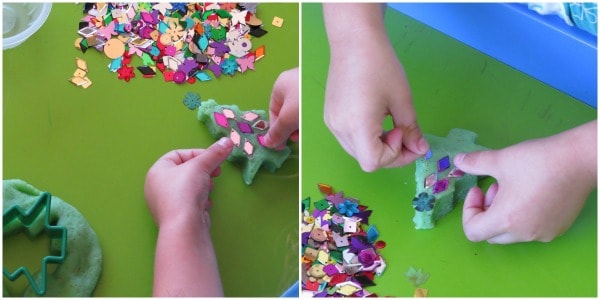 Decorating the Play Dough Ornaments was so much fun and I absolutely loved watching the creativity and ideas they came up with.  They came up with so many different patterns with shapes and patterns with colours filling up the space and area provided.
Let's Learn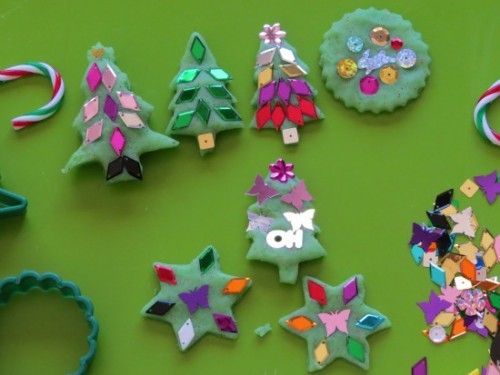 Benefits of Playing with Play Dough
Self-expression
Imagination and creativity
Building and strengthening fine motor skills
Eye and hand coordination
Problem solving – finding solutions to overcome challenges
Social interactions
Spatial awareness
More Christmas Activities and Ideas
Available in our Learning 4 Kids Shop 
Please click on the images.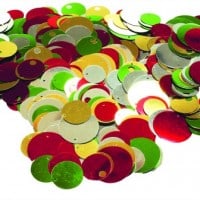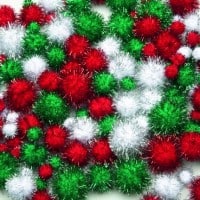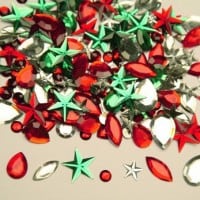 LIKE THIS POST
Come join the many playtimes here on Learning4kids, please enter your email address in the subscription box to receive updates right to your inbox!
13 Responses to "Minty Candy Cane Scented Play Dough Ornaments"