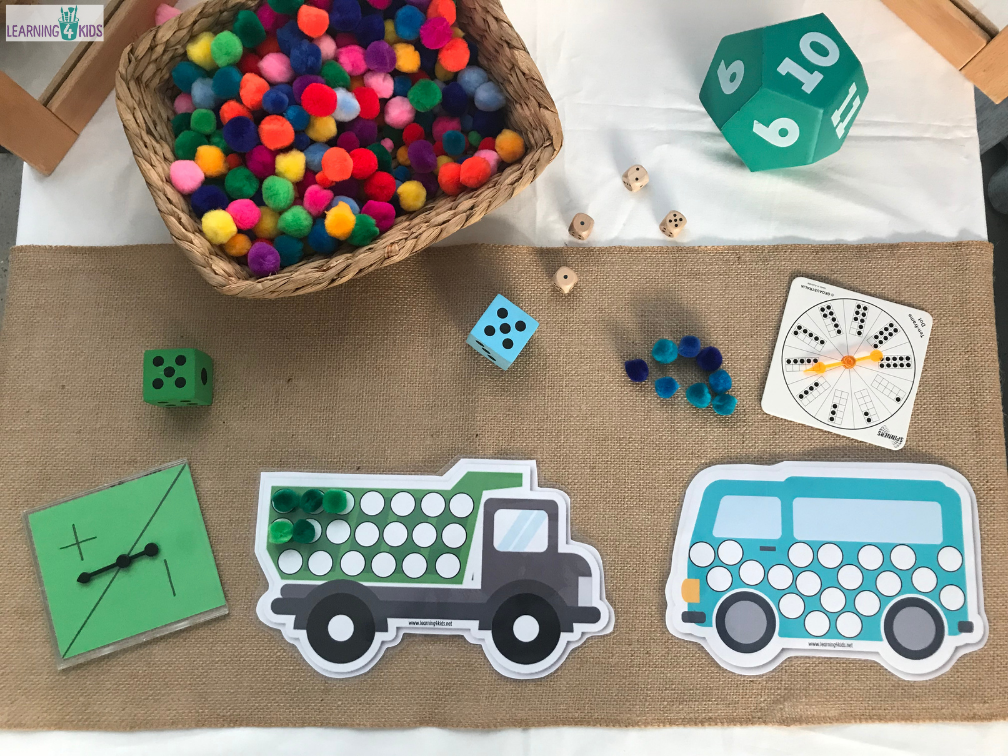 Print and play the Counting and Subitising Dice Activity Dot Mats to support children's early maths skills such as counting, subitising and addition.
The Printable Counting and Subitising Pack encourages hands-on activities using tactile objects such as dice, number spinners, tokens and pompoms.
So simple to make! Bright and colourful pictures to play with!