I have been busy planning, planning and more planning for 2013 and I am really excited about sharing some of these plans with you.
It's all about keeping it simple, fun, playful and with the hidden touch of learning too. Here is a sneak peek at what is to come in 2013…..
ORGANISING ART & CRAFT SUPPLIES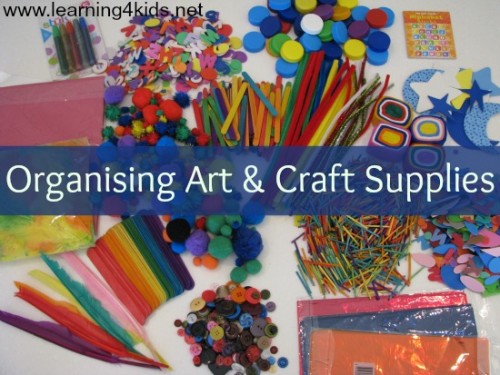 I have an upcoming post that shares how I organise my crafts for easy access and how I keep my craft supplies organised. I hope there will be some ideas here that will assist you in developing your own craft supplies collection and craft station.
There will also be an exciting GIVEAWAY to one of our lucky readers to help kick off your own craft supplies collection.
PLAY DOUGH TOOLBOX – NEW SERIES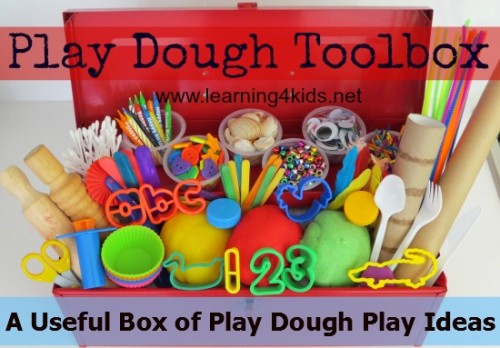 Our new Play Dough Toolbox Series aims at providing a useful box of ideas for playing with play dough all in the one spot. I aim to keep it simple, easy to set up, fun and to promote learning and development through hands-on playing! Read more about our Play Dough Tool Box by clicking here.
EASEL PLAY PROMPTS – NEW SERIES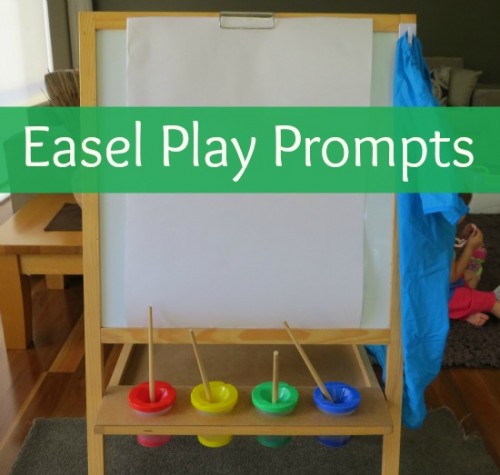 Easels are a brilliant tool for learning and can often be neglected when it comes to play opportunities, ideas and learning activities, so I thought I would begin a new series sharing a number of ways to bring the neglected easel back into the spot light.
The Easel Play Prompts Series aims to provide simple invitations to play that are engaging and hands-on. They require very little setting up time and most importantly making it fun while learning and developing important skills. Read more about Easel Play Prompts by clicking here.
LEARNING TRAYS – NEW SERIES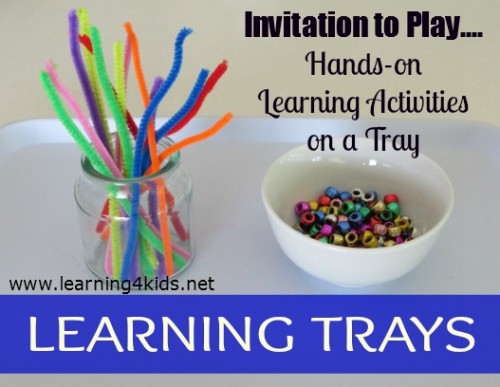 The Learning Trays Series idea has been built on the Montessori method of learning and inspired activities. I love how simply setting out a few materials on a tray invites a number of child-centred play opportunities that expose early learning skills and engage toddlers and kids curiosity.
My aim of the Learning Trays Series is to provide you with simple easy to set up activities that are presented on a tray to invite the natural wonder and curiosity of kids and toddlers to play and learn with.
The series will include some fine motor a skills, sensory play, literacy, numeracy, shapes, space, science, art and so much more. Read more about Learning Trays by clicking here.
NEW EXPLORING SHAPES SERIES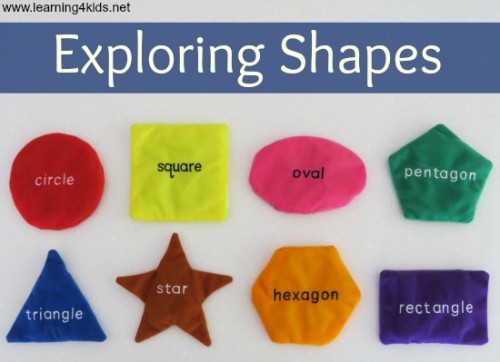 I will also be adding some new themes; Exploring Shapes will be our first and continuing to add to our Learning Colours Series.
We will be continuing to add to new ideas and activities for celebrations over the year such as Mother's and Father's Day, Easter, Christmas and the changing of seasons.
AND IT IS THE SAME FUN STUFF AS USUAL TOO!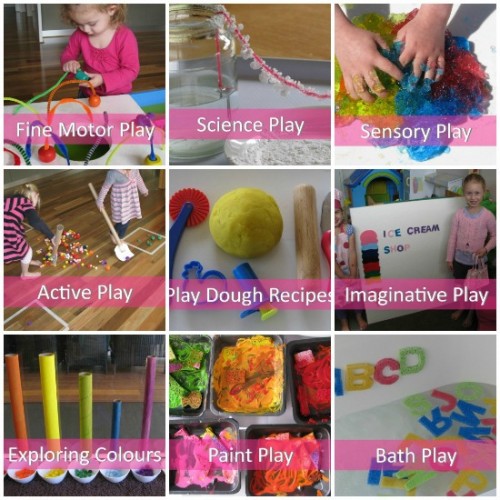 We will continue to add to our collection of Sensory Play, Bath Play Ideas, Active Play, Creative Play, Felt Play, Play Dough Play, continue to add to our list of Play Dough Recipes, Imaginative Play Ideas, Science Play, Fine Motor Play Activities and Paint Play Ideas.
We will also continue to add to our Rainbow Activities, Bottle Tops Activities, Numeracy and Literacy Activities and Exploring Colours.
I look forward to playing with you in 2013 with lots of new and exciting things to come!
You can follow Learning4kids by: