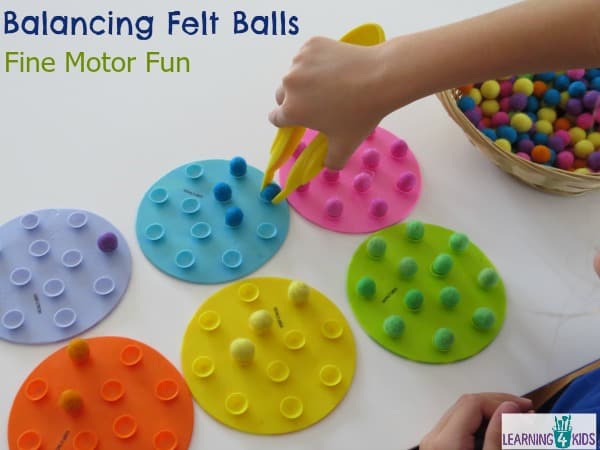 I am always looking for playful and inviting ways for kids to develop their fine motor and hand-eye coordination skills using fun resources. These felt balls …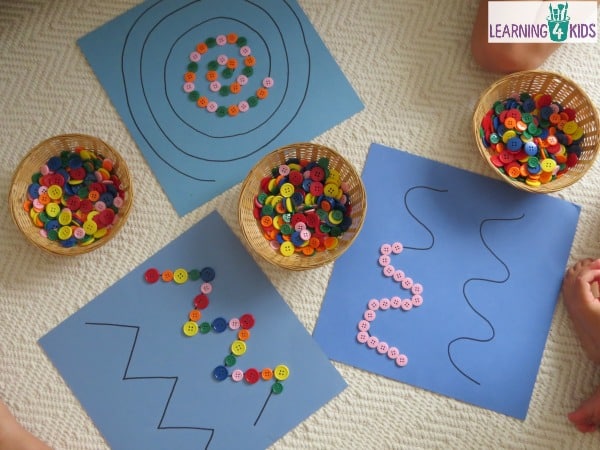 Creating patterns, swirls, squiggles and zig-zags with buttons, children will have so much fun playing with this fine motor work station or learning centre activity. Children …
FIND OUT MORE…….. (click on the links below)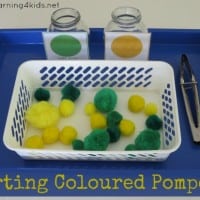 Sorting coloured Pompoms – Sorting Coloured Pompoms Learning Tray involves the child sorting different coloured pompoms using miniature tongs and matching them to the relevant coloured jar. Read more…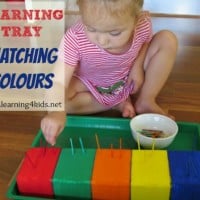 Matching Colours – The Matching Colours Learning Tray involves the child sorting the different coloured match sticks and matching them to the relevant coloured section on the Styrofoam block. When a colour match is made, the child gently presses the match stick into the Styrofoam. Read more…..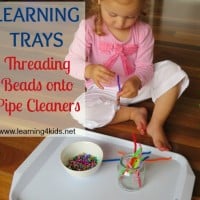 Thread Beads – Threading beads onto pipe cleaners is a fabulous fine motor learning tray activity for toddlers and kids. It is so simple to set up, colourful, engaging and is sure to grab the attention of any child! Read more…..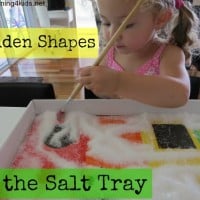 Hidden Shapes Salt Tray – What shapes can you find hidden in the salt tray? Sifting and searching through the salt with a paint brush to find them. Read more…..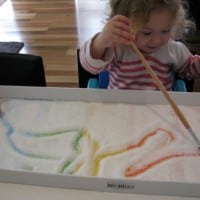 Rainbow Salt Tray– Why would you need crayons, textas, pencils and paper to draw when you can have more fun with a Rainbow Salt Tray! Read more…..
For lots more Learning Tray Activities <CLICK HERE>