There are just way too many of my favourite activities to count here on learning4kids and some are my favourite for different reasons. The posts I have included here as 'My Favourites' have been chosen based on the memories I have made with my kids and the time I had sharing with them. I have also tried to select an activity from each category of play such as paint, sensory and play dough play.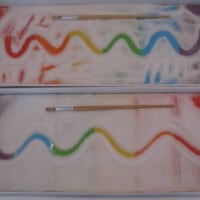 Rainbow Salt Tray:
Rainbow Salt Tray: Why would you need crayons, textas, pencils and paper to draw when you can have more fun with a Rainbow Salt Tray!
Read more…..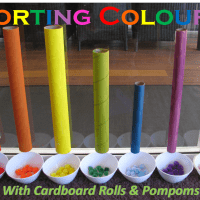 Sorting Colours with Cardboard Rolls
: A great fine motor activity that involves sorting and placing coloured pompoms into the matching coloured cardboard roll and catching them in a bowl.
Read more…..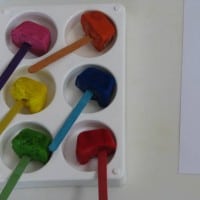 Paint Pops
: Making painting fun using frozen paint on a pop stick. Create endless paintings as the paint melts!
Read more….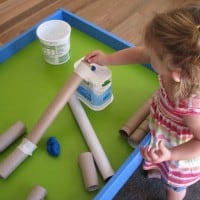 Play Dough and Cardboard Tubes
: Rolling play dough balls down a cardboard tube ramp! Lots of fun with play dough.
Read more…..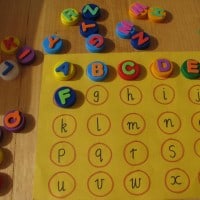 Alphabet Match:
Alphabet match is a fun hands-on activity for kids to help recognise and learn their alphabet letters. It is also a great opportunity to introduce upper case and lower case letters and match them in a fun puzzle like activity.
Read more….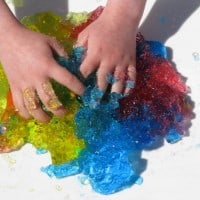 Sensory Play with Jelly
: Ooey, gooey, slushy and messy! A fun sensory experience playing with Rainbow Jelly.
Read more…..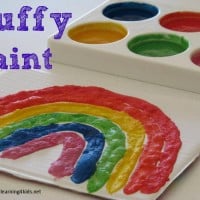 Puffy Paint:
There is something magical about Puffy Paint and it is a must try for any child or toddler to paint and play with. It is super easy to make with all the ingredients you need right in your pantry and after your child has finished painting, place it in the microwave for the magic to happen…….It is SO much FUN!!
Read more…..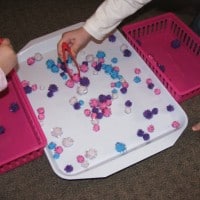 Fine Motor Games for Kids:
In the early years, we often hear discussions about the importance of fine motor and gross motor development in kids. Here is a great activity that is fun and exercises those little muscles to develop strength!
Read more…..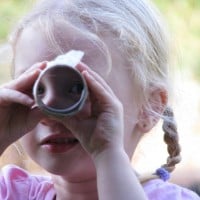 What is Imaginative Play & How to Encourage it?
We as adults can often under value imaginative play. Play is a child's way of engaging and making sense of the world. Role play may appear to be a very simple activity, yet within it, young children learn practical life skills such as dressing themselves, how to cooperate and share with others.
Read more….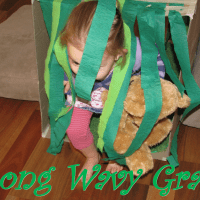 We're Going On a Teddy Bear Hunt:
We have a gorgeous book which comes with a CD that tells the story of the adventure of going on a bear hunt. My kids have played this CD over many times as I watch them pretend to walk through long, wavy grass and run away from a bear. So I thought I would bring this story to life some more by creating the different scenes in the book.
Read more…..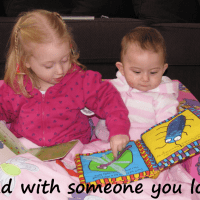 How to Help Children Develop a Love for Reading
? Developing a love for books in the early years will set your child up for reading readiness and help lay the basis for your child's success inside, outside and beyond school. Parents can encourage their children to read and develop a love of reading in many ways.
Read more…..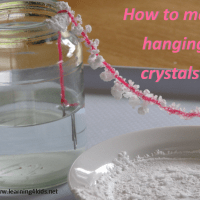 How to make Hanging Crystals?:
Stalactites and stalagmites are formed in caves by water dripping or flowing from fractures on the roof of the cave. To try and imitate this we set up an experiment to grow salt crystals hanging from a string of wool.
Read more…..