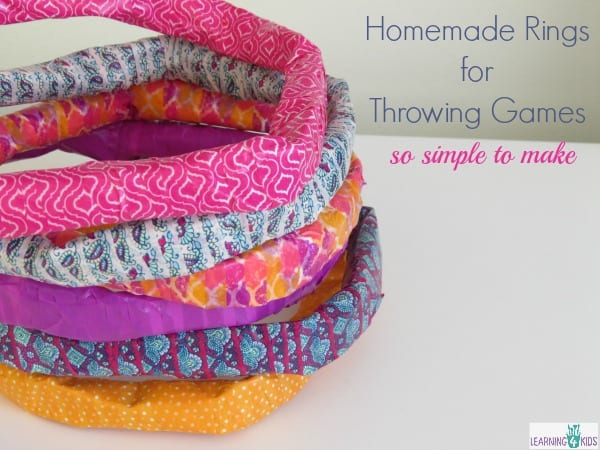 This Early Years Throwing Skills Game is our homemade version much like the game Ring Toss or…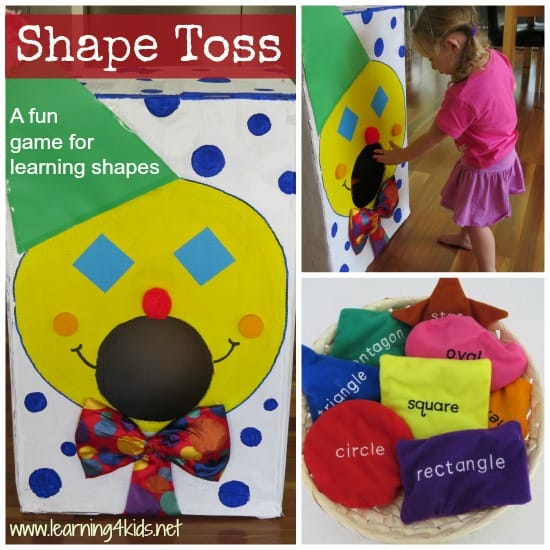 Shape Toss is a fun way to introduce and play with shapes. It also gets…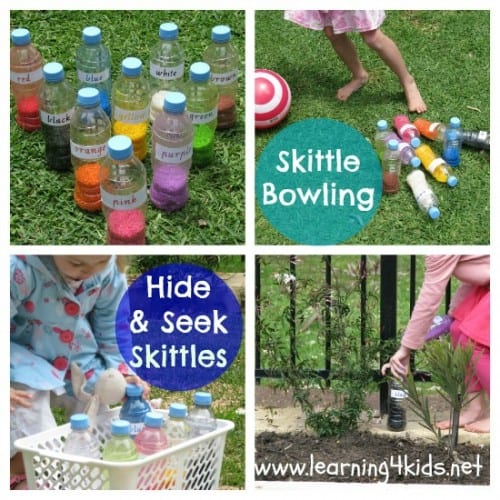 Our Homemade DIY Skittles & Games would have to be one of the most played…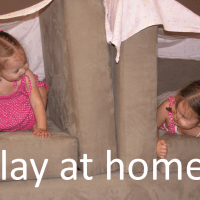 Great Places to Play at Home: There are so many wonderful places in the home where children can play imaginatively, creatively and get active indoors. Kids will create imaginary worlds to explore and play using the most inexpensive and simple things you can find right at home. Here are a few ideas for you to try! Read more…..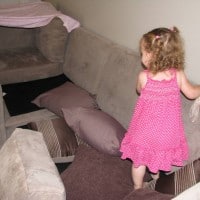 Couch Cushion Obstacle Course: Play at home using the pillows from your couch, you can make some fabulous obstacle courses for the kids to navigate. It encourages gross motor development through crawling, climbing, jumping and rolling. Read more……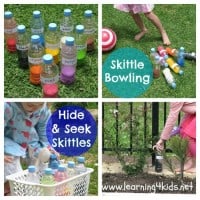 DIY Skittles & Games: Our Homemade Skittles would have to be one of the most played with toys in our house. My girls are continuously finding new and fun things to do with them. Read more….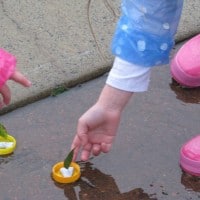 Bottle Top Leaf Boats: What I love about winter is that there are lots of puddles to play in. Recently after days of rain and being stuck inside, we put our rain coats and gum boots on for a splash about in the puddles. Read more….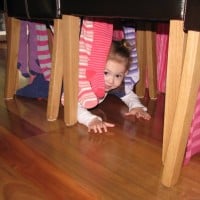 Kid Car Wash Tunnel: I truly believe that the simplest things bring the most fun! We have been making a homemade Car Wash Tunnel for the kids using simple items you will find around the house. This is such a fantastic activity to do with toddlers, older babies and pre-schoolers to help build up gross motor skills and have lots of fun inside when it is raining outside. Read more…..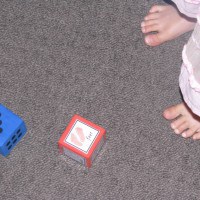 Getting Active with Dice: Active Dice is a fun game to get little bodies moving! It is much like a blend of two games Simon Says and Twister. Free printable available to assist yo with making your own. Read more…..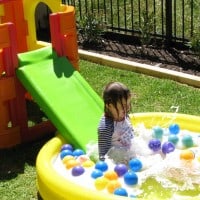 Back Yard Water Park: We set a range of different theme stations for the kids to play and explore, some were more sensory play based and others were imaginative play based. Altogether we had seven water play stations in our Back Yard Water Park. Read more…..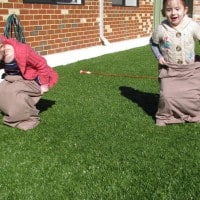 Pillow Case Hoppers: Pillow case hoppers remind how the simple things can bring so much fun, while being active. This game is an oldie but a goodie replacing the hessian sacks with a pillow case……simple hours of fun! Read more….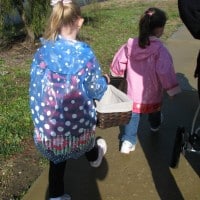 Nature Walk: I love getting out doors and I wasn't going to let the cold weather stop us from doing our nature walk. We rugged up warm and put on our rain coats just in case and off we went. We took a basket with us to collect some nature things. Read more……