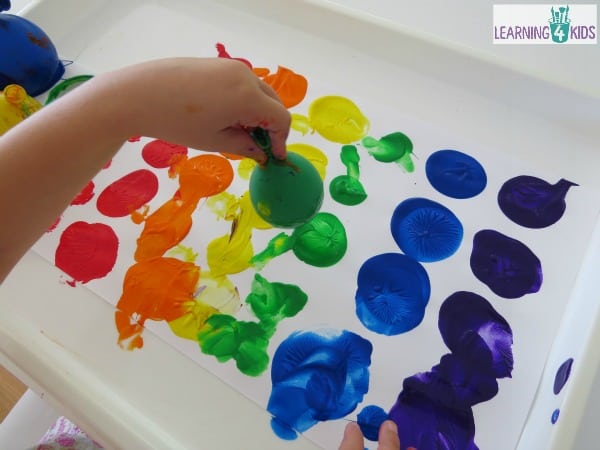 Painting with Balloons is a great activity for kids to explore creatively and imaginatively as…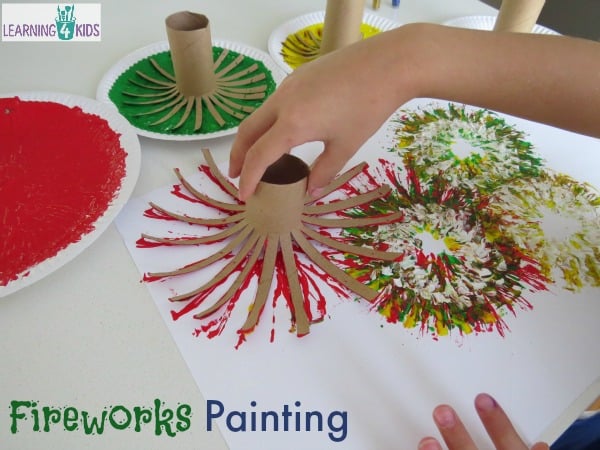 Painting Fireworks is a super easy and fun New Year's Day Celebration activity – Creating…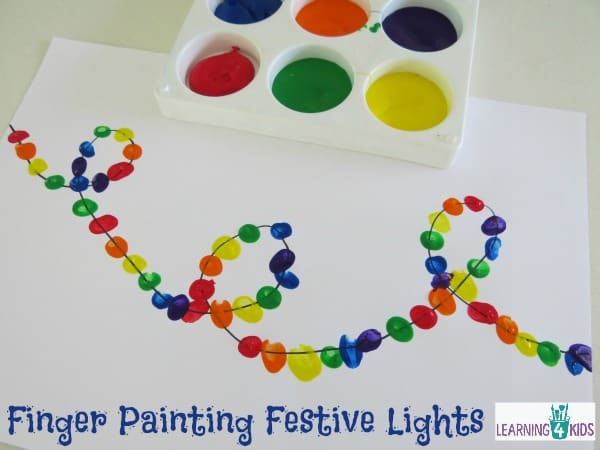 Looking for a super easy Christmas or Festive painting activity for the kids to do?…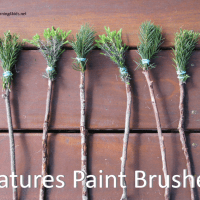 Nature's Paint Brushes: With the weather warming up, I have been planning more activities to do with the kids outside and I thought these paint brushes would be perfect for textured painting on a large paper canvas fixed to the fence. Read more….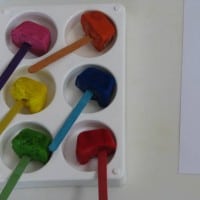 Paint Pops: Making painting fun using frozen paint on a pop stick. Create endless paintings as the paint melts! Read more……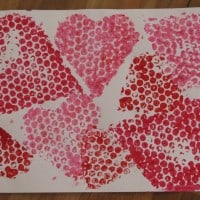 Bubble Wrap Painting: Kids never get bored with bubble wrap, there is so much fun to be had and so much to explore with it. One of these things to explore is the interesting patterns and shapes it creates with paint. Here we have incorporated bubble wrap painting with a Valentine's Day theme using cut out heart shapes with bubble wrap. Read more…….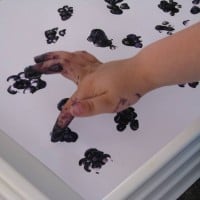 Blackberry Finger Painting: An activity inspired by reading the children's book Mr McGee and the Blackberry Jam by Pamela Allen. It had been a while since we have pulled out the paints so I thought we would get them out to do a little finger painting and incorporate it with our theme of blackberries. We made some blackberries using purple and black paint and our fingers. It is always so much fun painting with our fingers! Read more…..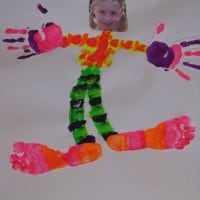 Paint Me: Paint Me is a cute and quirky activity that kids will enjoy making!
I plan to use ours as keep sake to giggle at in years to come. It is a perfect snap shot of the size of your kids hands and feet to compare with when they get older. Read more…..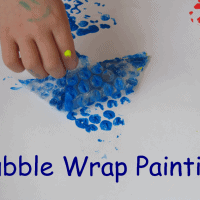 Bubble Wrap Painting (shapes): Bubble wrap is so much fun to explore for kids! Feeling the various textures of the puffy bubble pouches and hearing the noise of popping them. Bubble wrap is great for creating interesting patterns and shapes with paint. Here is an activity using bubble wrap painting and learning your shapes too! Read more…..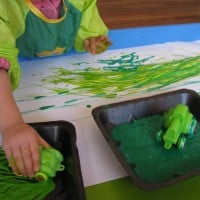 Painting with Toy Cars: Rolling toy cars into paint and creating pictures with the patterns transferred from the wheels. Read more…..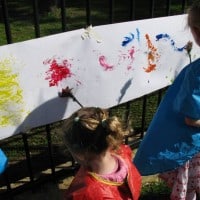 Large Outdoor Canvas: Make painting more fun and interesting by taking it outdoors. Create a large canvas attached to the fence or large wall for the kids to paint on. Read more……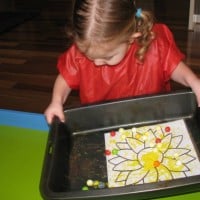 Marble Painting: Create some fun masterpieces with paint and marbles. Rolling marbles through paint on top of a sheet of paper creates some fun and interesting patterns. Read more……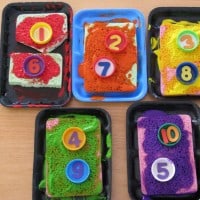 Homemade Number Stamps: These Homemade Number Stamps will make learning your numbers FUN for kids as they can make endless paintings of numbers prints and sing-a-long as they learn and play! The Number Stamps are low cost, require very little materials and are super easy to make! Read more……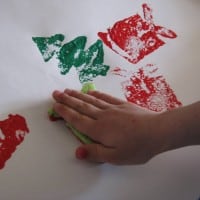 Christmas Wrap sponge Painting: Making your own Christmas gift wrap personalises your gift and it looks fabulous too! We have done this a few times over the years and every year the kids ask to make it, so it is becoming a bit of a tradition in our house. Read more……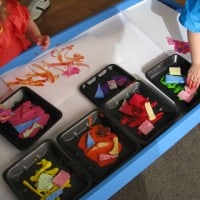 Invitation to Play with Paint & Sponges: Setting up an invitation to play with paint and cut up sponge pieces. It is always interesting to see the difference each child thinks creatively as they explore the paint and sponge pieces. Read more…..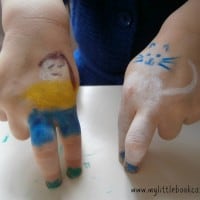 Painted Finger Puppets: Transforming our fingers into people to play fun games such as soccer, circus tricks, learning the alphabet and so much more. Read more……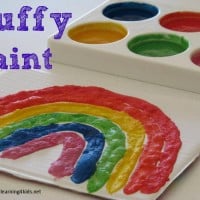 Puffy Paint: There is something magical about Puffy Paint and it is a must try for any child or toddler to paint and play with. It is super easy to make with all the ingredients you need right in your pantry and after your child has finished painting, place it in the microwave for the magic to happen…….It is SO much FUN!! Read more……