List of Fine Motor Play Activities

For More Fine Motor Play Ideas and Activities
Thank you for visiting.  We have recently moved this page.  Please <CLICK HERE> to view our most recent Fine Motor Play Ideas and Activities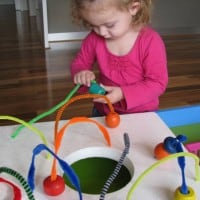 Pipe Cleaner Maze:  Exploring and playing with pipe cleaners and beads with the Styrofoam while exercising the fine motor muscles.  Read more…..
Pompoms and Mini Tongs:  In the early years, we often hear discussions about the importance of fine motor and gross motor development in kids. Here is a great activity that is fun and exercises those little muscles to develop strength!  Read more…..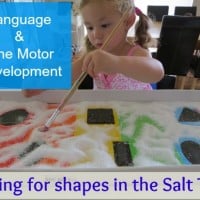 Hidden Shapes in the Salt Tray – What shapes can you find hidden in the salt tray? Sifting and searching through the salt with a paint brush to find them. Read more…..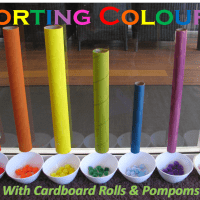 Sorting Pompoms and Coloured Cardboard Tubes:  A great fine motor activity that involves sorting and placing coloured pompoms into the matching coloured cardboard roll and catching them in a bowl.   Read more…..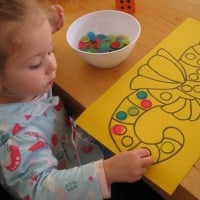 Fine Motor with Tokens:  A fun and colourful activity to promote fine motor development by placing each small token is carefully over the circles to colour the sea horse picture in.  Read more…..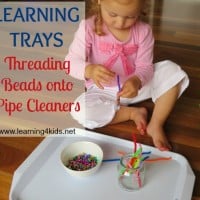 Threading Beads – Threading beads onto pipe cleaners is a fabulous fine motor learning tray activity for toddlers and kids. It is so simple to set up, colourful, engaging and is sure to grab the attention of any child! Read more…..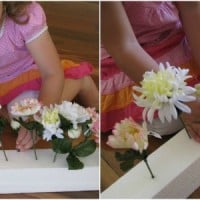 Planting a Garden : A fabulous fine motor activity using fake flowers and planting them in to a pretend Styrofoam garden.   Read more….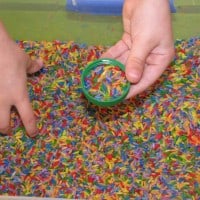 Sensory Play Rice and Bottle Tops:  Developing fine motor skills through sensory play with rainbow rice and bottle tops that will also inspire the imagination and creativity.  Read more…..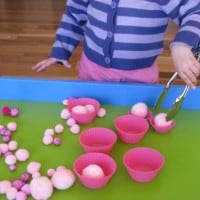 Pink Theme Fine Motor Play:   A wonderful and simple hands-on activity to promote the learning of the colour pink and fine motor development as well is playing with pink pompoms, patty pans and mini tongs.  Read more…..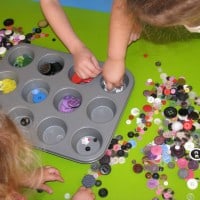 Sorting Buttons: Buttons are amazing as there are so many different shapes, sizes, colours, materials and styles. Kids love to run their hands through buttons, sort through them and explore the differences. Buttons are a great sensory toy and are also great to assist in learning about colours. Read more…..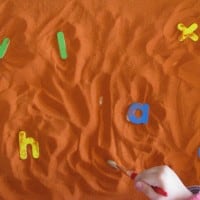 Alphabet Archaeologist: Taking on the role of an archaeologist looking for artifacts and bones in the sand or in this case searching for alphabet letters. It is a great activity to promote the learning of letter names and the sounds that they make. Read more…..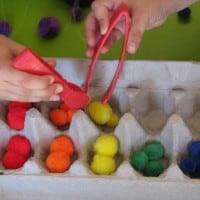 Sorting Coloured Pompoms: Using the tweezers to sort the pompoms into colour groups in the separate sections of the egg cartons. Read more…..
Sign up for Learning 4 Kids Newsletter
ADVERTISE ON OUR WEBSITE?
Learning 4 Kids offers sponsored and advertisement opportunities.
CLICK HERE >
more information.
Or if you are interested please fill in the form below;